Click here to listen to a reading of this blog:
There was a time when I really hated stairs. I mean really, absolutely, undoubtedly hated stairs. 
When my hypothyroidism was so bad that I had to be aided up them or crawl up on my hands and knees, taking a few steps at a time before sitting to rest for a few minutes. I'd usually sit and cry when resting in between steps. It made me so sad to think I couldn't even get up stairs.
I was 21-years-old and the year before, I was incredibly active. I'd completed 5k races and was running twice a week, going to the gym three or four times a week, walking four miles five days of the week, playing badminton once or twice a week and doing a two hour dance session once a week.
My weekly schedule rotated around what exercise I was doing. Every day had some form of exercise planned. Then, in September 2014, I started noticing that I was more tired than usual, and it was all the time. It never went away and that concerned me. I also started getting random leg cramps which impeded my running and walking. Between then (2014) and April 2015, I  got much, much worse, collecting new symptoms as time went on, before eventually being diagnosed in the summer with autoimmune hypothyroidism and started on medication.
So sitting on the stairs, unable to climb any higher on my own, I sat and cried while thinking about all of this. I used to have to plan when I needed to go upstairs, to use the bathroom for example, because I could only go up them maybe three times a day at most.
Since switching to NDT medication (from Levothyroxine), starting some supplements and working on bringing my adrenal dysfunction-inducing high cortisol down, I've been feeling much better. I've been aware that I'm able to tolerate more exercise, not get sleepy until around 9pm and get up easily in the mornings, as part of my drastic recovery, but this evening, on a walk to the train station with my other half, I unexpectedly sprinted up the stairs to the station bridge.
I ran up them, like I used to a couple of years ago, without thinking. My other half shouted "Woah! Take that thyroid!" as I reached the top of the stairs and paused for a moment. Did I really just do that?! That was amazing. My other half then joked that it resembled a moment in the film Rocky, so got me to pose for this photo: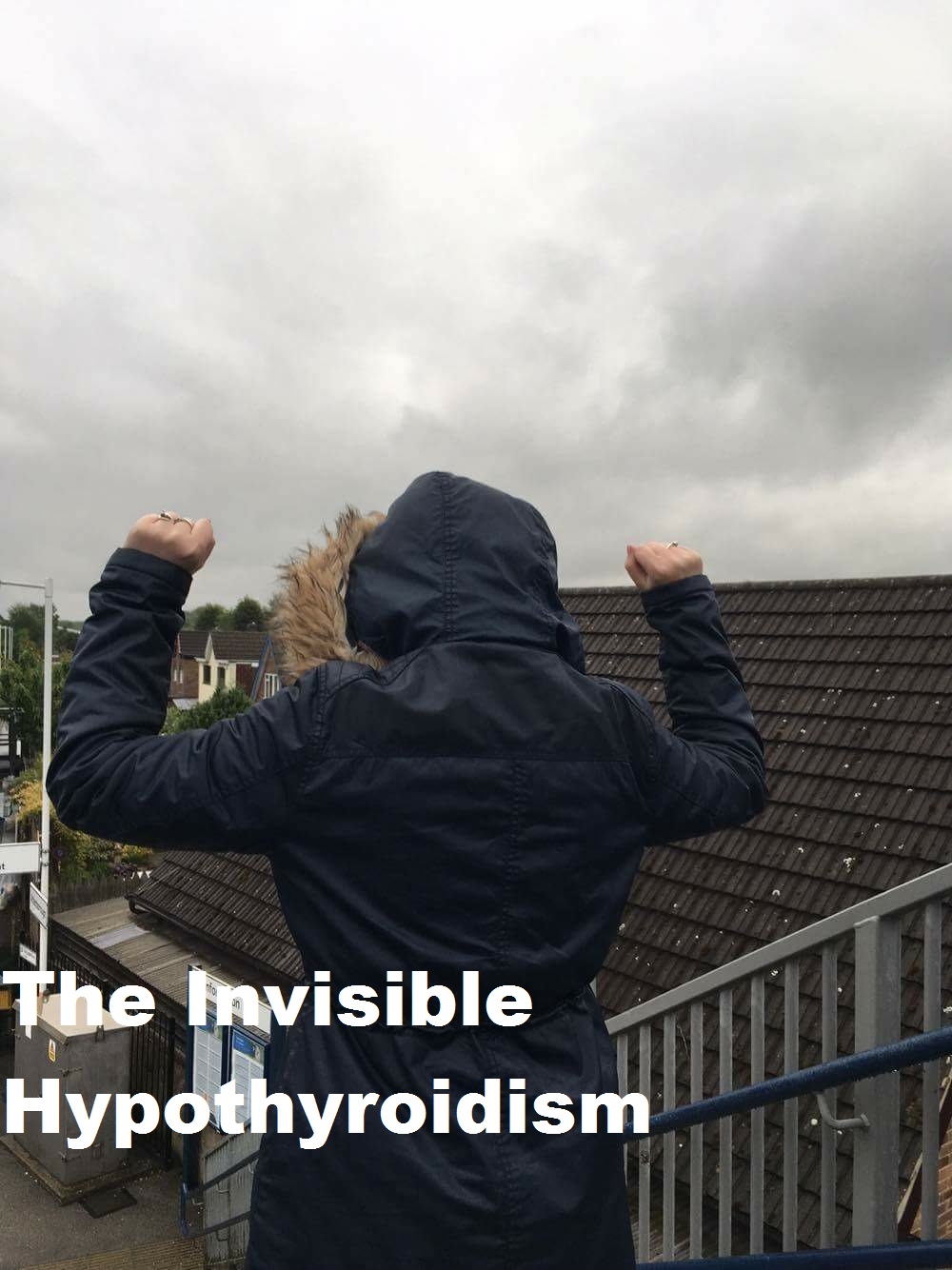 I now have optimal thyroid levels, replenished Vitamin D, cortisol levels closer to where they should be and am making progress in my health.
I'm feeling good. I'm proud of where I've come and I don't want you to give up, either. Make sure you get the treatment you need and deserve in order to feel better.
Sitting on the stairs and crying because I couldn't take myself to bed was a real low point. No one should have to feel like that.
Do you have a moment in your thyroid journey that really sticks out in your mind too? Share in the comments section below. 
Please remember that if you're a thyroid patient living with poor mental health or lingering physical symptoms, that you don't have to live this way. To address why you may still be feeling unwell (often despite being on thyroid medication too), please see this article and go through each suggestion, putting your thyroid jigsaw back together.
You can find adrenal testing options here and here.
You can click on the hyperlinks in the above post to learn more and see references to information given.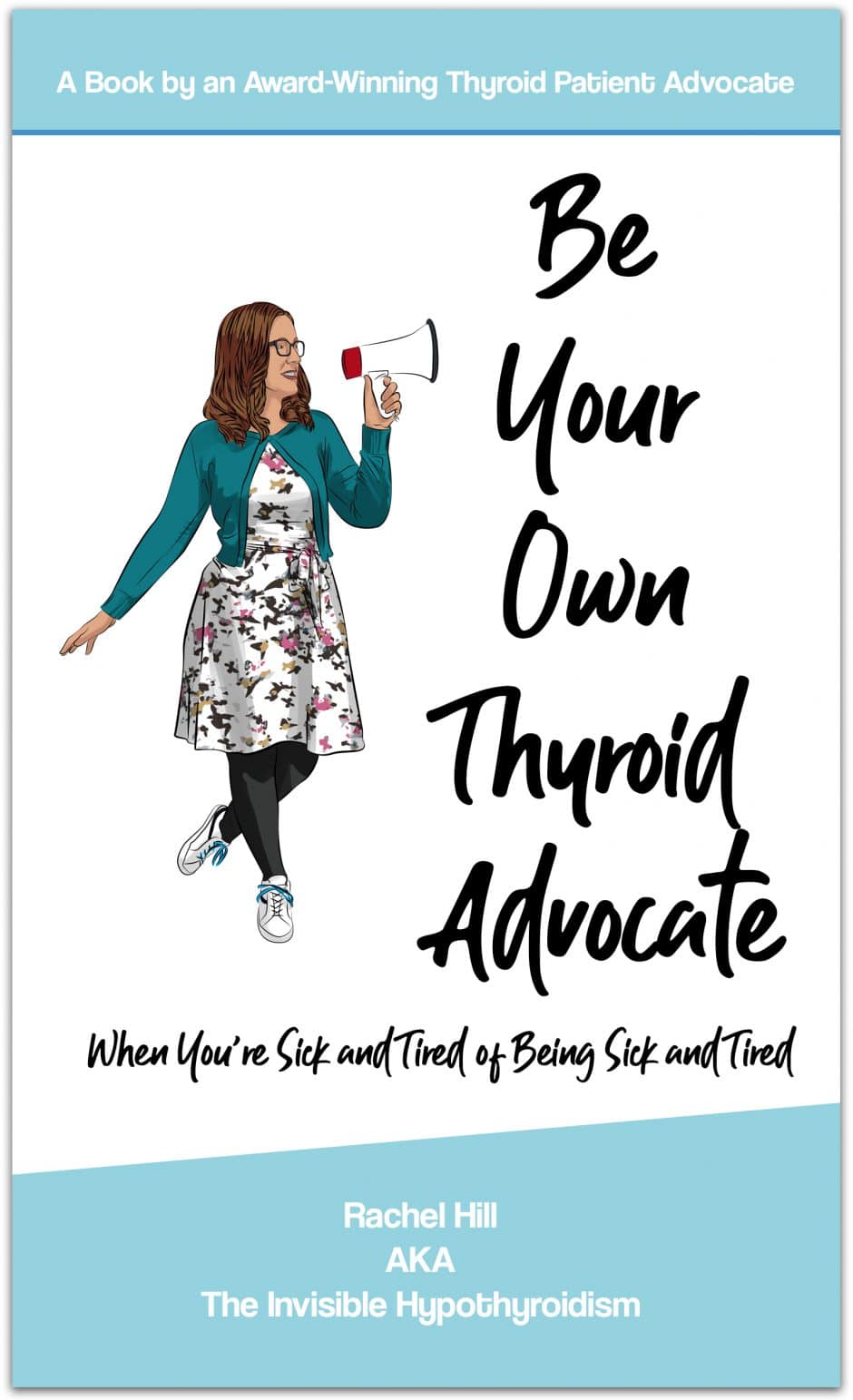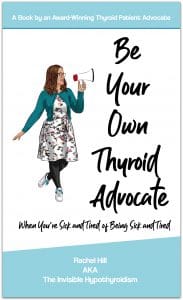 See also:
The book Be Your Own Thyroid Advocate: When You're Sick and Tired of Being Sick and Tired, which recounts how I went from being an incredibly ill thyroid patient, to thriving in life again. We don't have to suffer.