Click here to listen to a reading of this blog:
2018 has been amazing. I feel so grateful for things that have happened in both my personal life and thyroid advocacy work life. 
So as we approach the end of 2018, I thought it would be nice to reflect on them and let you know just how thankful I am for your support in making it happen.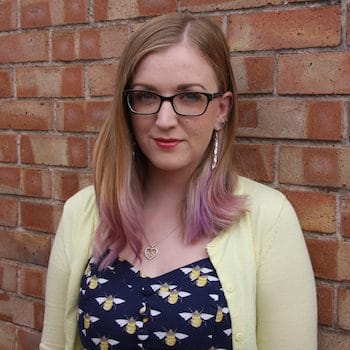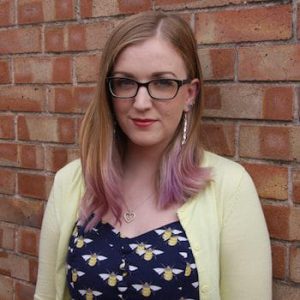 In my personal life, I feel very thankful for my husband, who I can finally now call just that, as we got married in May of 2018. My physical health has also come a long way since I started seeing a functional medicine practitioner and of course I am very happy for that. My mental health has improved hugely, with my ability to let go of my eating disorder and complete two nutrition qualifications so that I could inform myself on healthier eating as opposed to calorie counting, obsessive weighing and body image issues.
I'm quite a different person to the beginning of the year, in the sense of maturing and developing in to a more well-rounded adult.
In terms of my work, The Invisible Hypothyroidism has propelled this year.
I was interviewed in the form of a video for Health Stories Project back in February, about what my message of 'Be Your Own Thyroid Advocate' means.
I was also interviewed by the BBC three times, regarding model Gigi Hadid's Hashimoto's and what it is we experience as thyroid patients.
I begun my free newsletter, which goes out every two weeks in order to equip more of you with the tools you need to get better too.
I was interviewed by Dr Hedberg for his podcast, talking about the difficulties we face in getting the treatment and testing we need.
I created pin badges and Theo The Thyroid plushies, opening a Facebook shop for thyroid awareness items.
The Invisible Hypothyroidism sponsored a Mind Mental Health event, raising awareness on the link between hypothyroidism and poor mental health.
I was nominated for an amazing six WEGO Health Awards, for: Best in show: Blog, Best in show: Instagram, Best in show: Facebook, Best in show: Community, Best Kept Secret and Patient Leader Hero.
I was nominated for the Blogger Recognition Award.
I added the ability to listen to all my blog posts, for those who are visually impaired, are tired or brain fogged from hypothyroidism or even short on time from running a busy family.
I did the Thyroid30 programme.
I did three giveaway competitions, giving you the chance to win books and thyroid plushies.
I wrote for lots of other people including The National Academy of Hypothyroidism, InvisiblyME, The Mighty and ThyroidChange.
I wrote the foreword for Emily Kyle's 30-Minute Thyroid Cookbook.
And of course, my very first book came out after a year in the making, Be Your Own Thyroid Advocate: When You're Sick and Tired of Being Sick and Tired.
I can't wait to see what 2019 has in store for us all, but it will take a lot to beat 2018.
Here's to good health and a great new year.
How has your 2018 been?