Click here to listen to a reading of this blog:
This post may contain affiliate links, to find out more information, please read my disclosure statement. As an Amazon Associate I earn from qualifying purchases.


I have set up a group for the spouses, family, friends and other loves ones of those living with hypothyroidism.
Often the loved ones of those battling thyroid disease are forgotten about, even though they're trying their best to help their hypothyroid friend or family member and are often the backbone to the support. They tend to see the true extent that thyroid disease has on the patient, when no one else does, and so often need somewhere to talk and seek advice and support, too.
For this reason, I have set up a relaxed group for the loved ones of those with an underactive thyroid or hypothyroidism to ask questions, share experiences, ask for advice and come to for support.
Please ask your partners, friends, parents, siblings etc. to join here.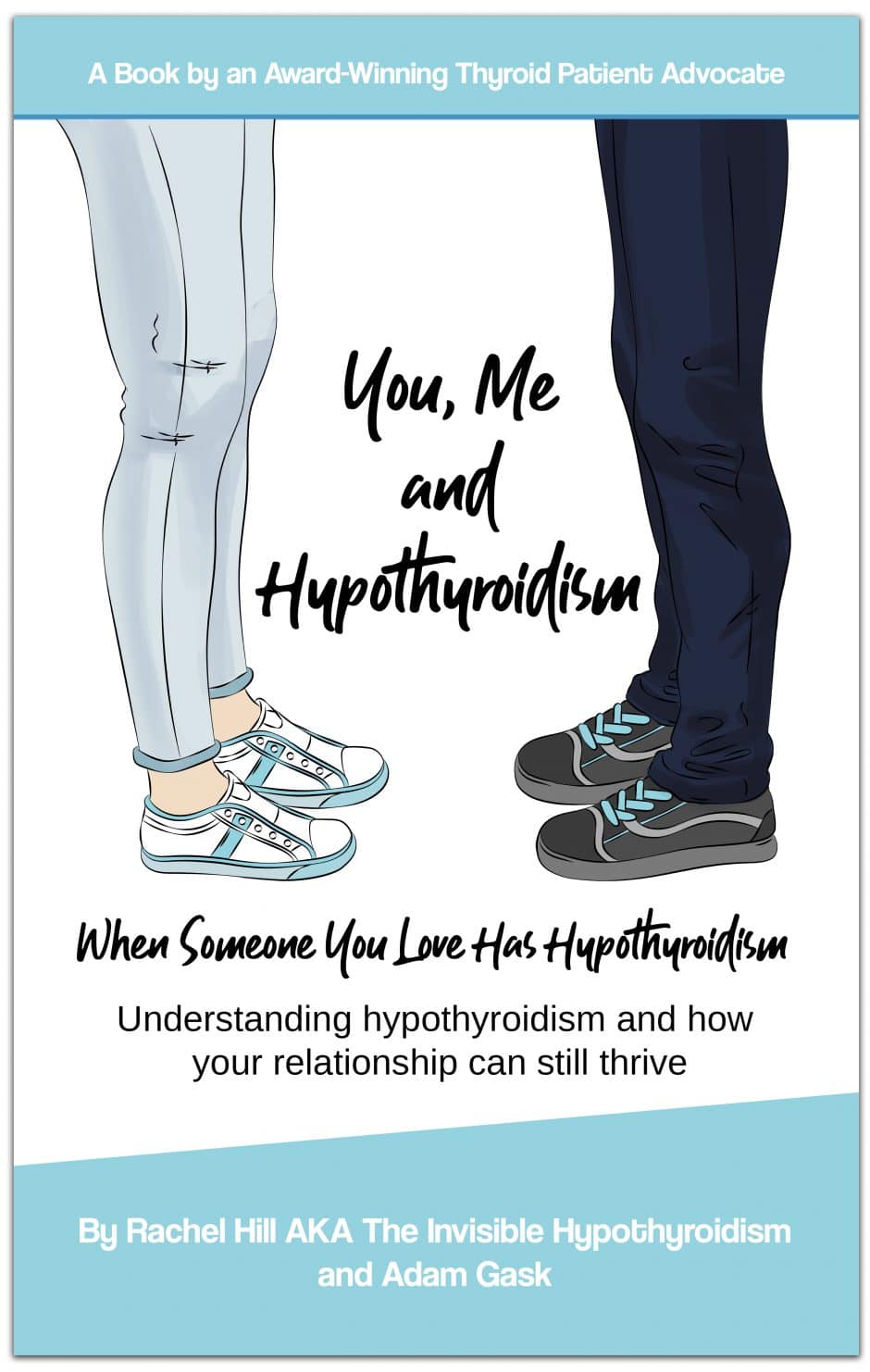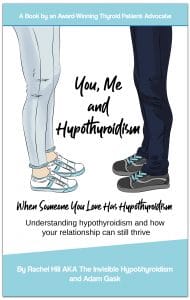 See also:
The book I wrote You, Me and Hypothyroidism: When Someone You Love Has Hypothyroidism, for those who know someone with hypothyroidism, such as spouses and romantic partners. It gives you everything you need to thrive in your relationship, despite one half of the couple being hypothyroid.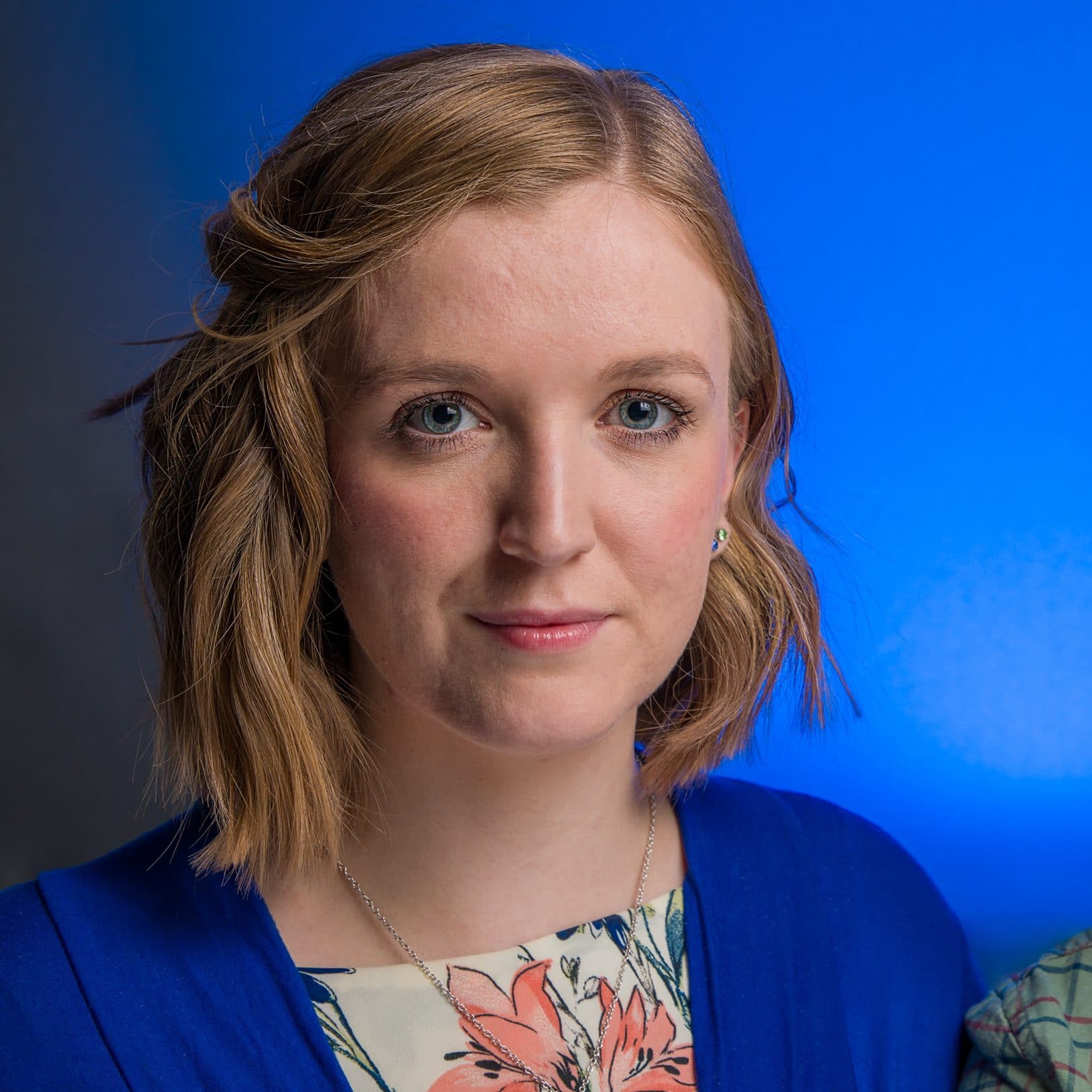 Rachel Hill is the highly ranked and multi-award winning thyroid patient advocate, writer, blogger, speaker and author behind The Invisible Hypothyroidism. She has two books: 'Be Your Own Thyroid Advocate' and 'You, Me and Hypothyroidism'. Her thyroid advocacy work includes authoring books, writing articles, blogging and speaking on podcasts. Rachel has worked with The National Academy of Hypothyroidism, BBC, The Mighty, Yahoo, MSN, ThyroidChange and more. She is well-recognised as a useful contributor to the thyroid community and has received multiple awards and recognitions for her work and dedication.