Click here to listen to a reading of this blog:
TW: Mental Health, Depression, Suicidal Thoughts 
I have written before about being your own thyroid advocate and thought I would expand on how not doing so will only hinder your health and recovery of hypothyroidism and Hashimoto's.

I write as someone who has been in a place of obvious poor mental health, horrendous physical health, high stress, massive frustration, bitterness and a victim mentality.
Just like many of you with the same conditions, I too went through life for a while feeling angry, bitter and fed up of being sick and tired. I felt like there were no options to improve my health and situation and I was feeling hopeless. My depression and anxiety led me to the point of being suicidal as my life fell apart all around me. And I felt I had no control and that it was all so unfair.
But what I eventually realised, was that by being bitter and angry, I was only making my situation worse. I was hindering my health. And how pointless is it to make your bad situation even worse?
So, after standing by for long enough, I had to decide to take charge and responsibility (because let's face it, often no one else takes responsibility for our thyroid health for us) and decide that it was on me to improve my situation and health.
Whether you seek out a functional doctor (often the best medical professional for thyroid and adrenal issues) or decide to make a start on implementing small changes that can lead to big improvements yourself, the key is to become your own thyroid advocate. By this, I mean becoming more active in your own healthcare, understanding what's going on i.e. with test results and medication options, researching and reading up to empower yourself with crucial knowledge.
Here's the wake up call you may need: you're not going to move forward without taking on this responsibility and I realised this eventually myself.
Within a few months of taking things back in to my own hands and taking back control, I was free of depression and my anxiety was much better. I was back in work and my home life and social life was much improved. There's no magic way to snap your fingers and have it all sorted out and even the best medical professional won't be able to help you without you adjusting your mindset. Which I know can be hard with mental health difficulties such as depression. But one small change or adjustment at a time and you will get there.
If you're reading this and think it's a load of pish posh, then I suspect you're not in the place to be accepting your role as your own health advocate just yet. And that's OK, we all come to it in our own time, but as time goes on and thyroid patients don't realise that they need to embrace being an active participant in their own healthcare, they end up losing more time to this disease and become increasingly unhappy. And that's heartbreaking because it really doesn't have to be that way. You can live a good quality life with hypothyroidism and Hashimoto's.
But first, you need to break free of feeling like a helpless victim and instead embrace being a Hashi or Hypo Warrior. This won't happen overnight and sure didn't for me, but your current mindset and the way in which you're reacting to life's stresses and events is only making you more ill and I worry where this might eventually lead you. The cycle that is so obviously making you increasingly ill needs to be broken.
I advocate for better health for thyroid patients because it upsets and frustrates me everyday that people are as ill (or worse) as I once was. And what's even more frustrating is that it doesn't have to be this way. But it starts with you.
Many other thyroid patients are starting their journey back to good health through becoming their own thyroid advocate every single day. Don't delay yours any longer.
Read about my journey of going from a poor quality of life to thriving once more with Hashimoto's and Hypothyroidism, in my book.
Have you gone from surviving to thriving? Let me know in the comments below.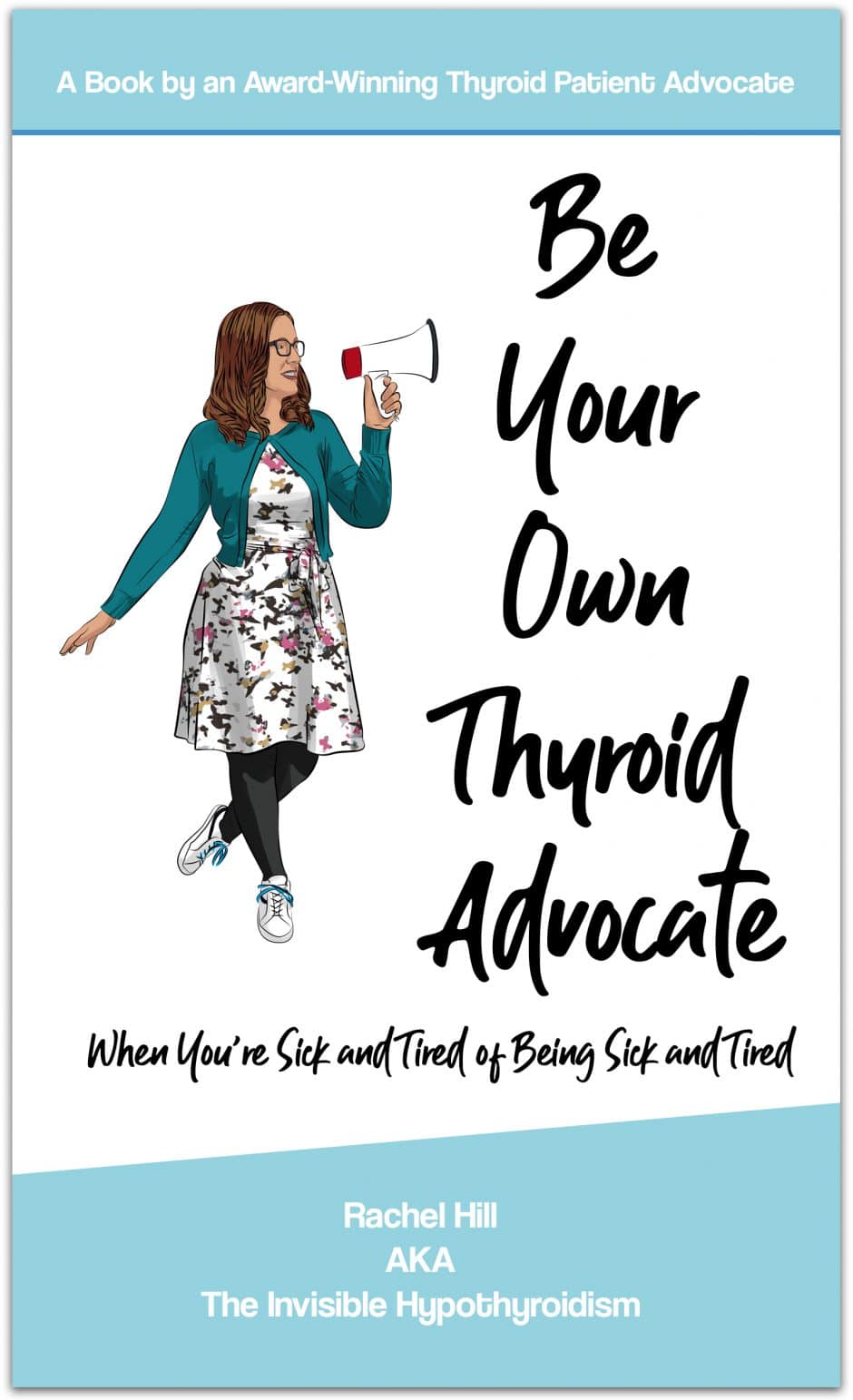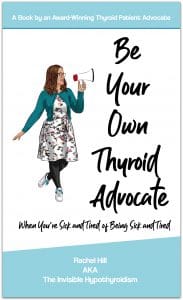 See also:
The book Be Your Own Thyroid Advocate: When You're Sick and Tired of Being Sick and Tired, which builds on this article in detail. Reclaim your thyroid healthy life.
You can click on the hyperlinks in the above post to learn more and see references to information given, or see the links below. 
https://www.theinvisiblehypothyroidism.com/2016/04/03/it-happens-all-too-often/
https://www.theinvisiblehypothyroidism.com/2016/11/15/hypothyroid-patient-checklist/