Click here to listen to a reading of this blog:
This post may contain affiliate links, to find out more information, please read my disclosure statement. As an Amazon Associate I earn from qualifying purchases.


Caz over at Invisibly Me very kindly read and reviewed my latest book You, Me and Hypothyroidism: When Someone You Love Has Hypothyroidism.
Some snippets of her review include:
"This can be dipped back into time and time again, as you can head to relevant chapters as needed for words of support and encouragement, and for reminders of tips and suggestions."
"The content is varied and expansive, covering a range of topics so as to give a more in-depth, well-rounded view of life with hypothyroidism and the ways in which it affects both the sufferer and their friends and families."
It's brilliant that there are practical suggestions alongside thoughts and opinions, such as with tips on what a friend/family member/loved one can do to help support the person with hypothyroidism around the house or during a flare up of symptoms.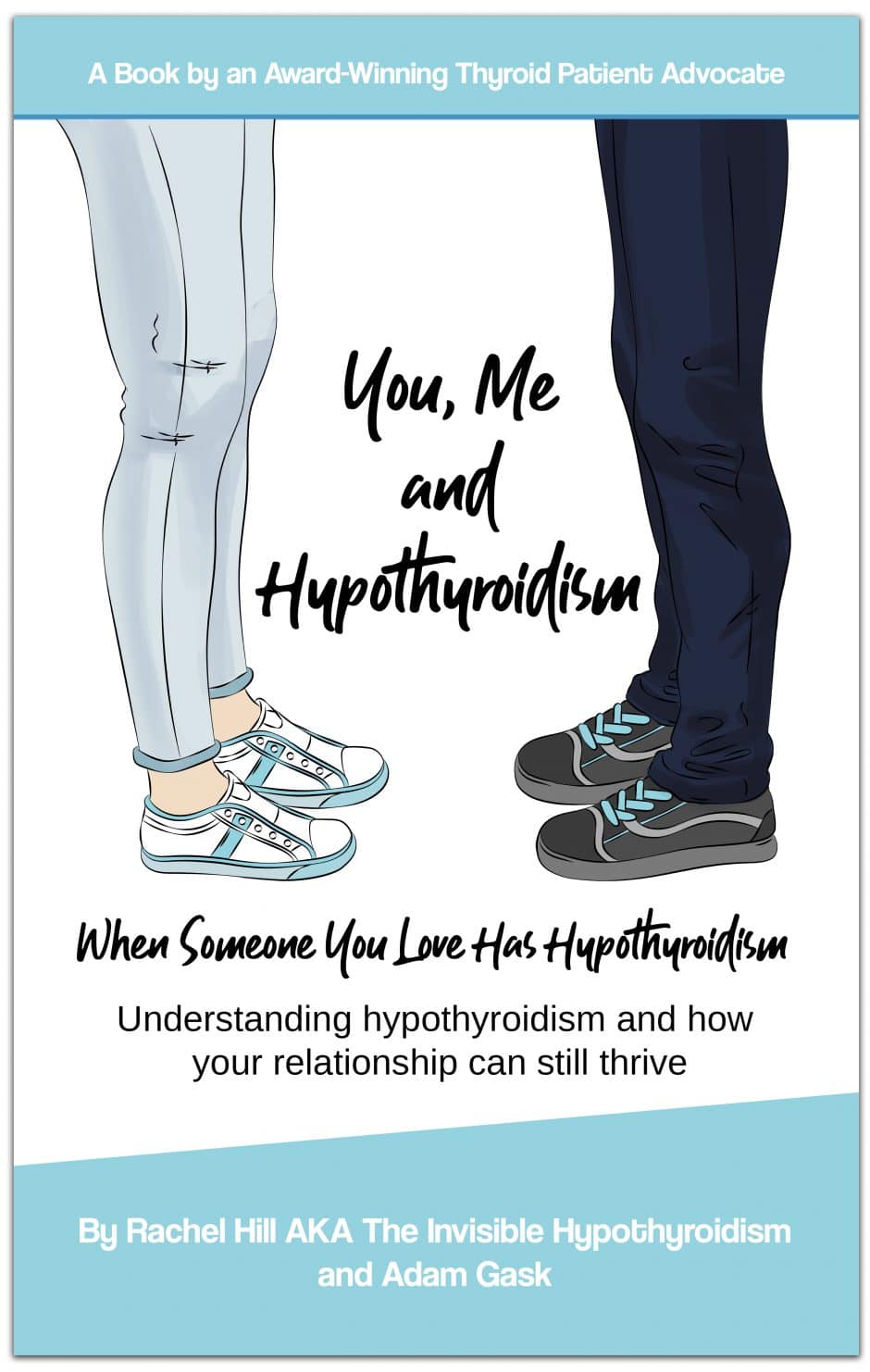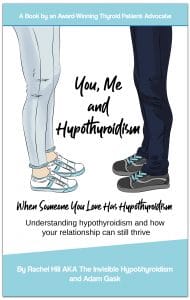 You can find the full review here and the book available on Amazon here.
The book has also become an Amazon Top 10 Bestseller and #1 New Release!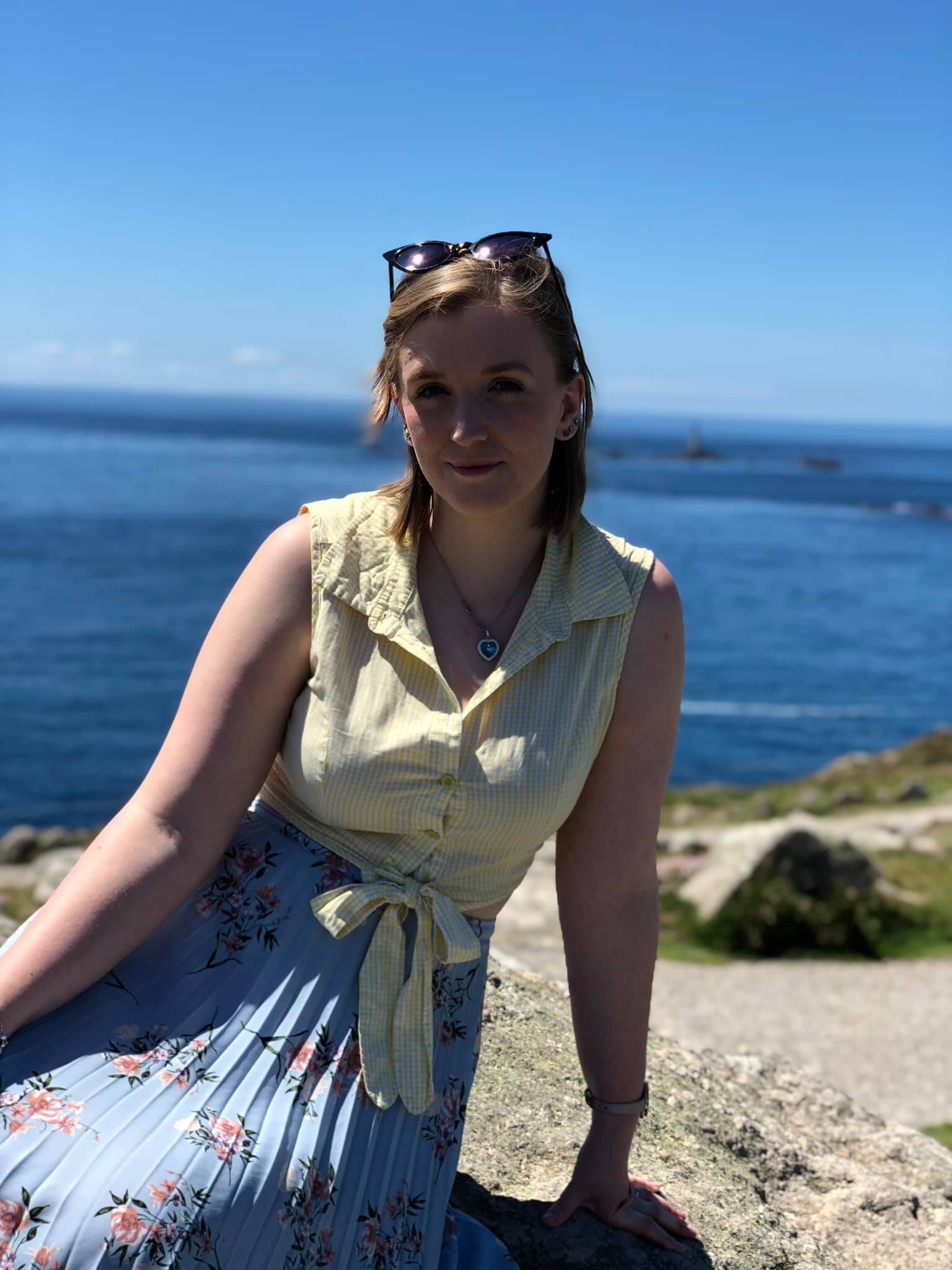 Rachel Hill is the highly ranked and multi-award winning thyroid patient advocate, writer, speaker and author behind The Invisible Hypothyroidism. Her thyroid advocacy work includes writing articles, authoring books, producing her Thyroid Family email newsletters and speaking on podcasts, as well as being a founding board member for the American College of Thyroidology. She is well-recognised as a crucial contributor to the thyroid community and has a large social media presence. Her books include "Be Your Own Thyroid Advocate" and "You, Me and Hypothyroidism".