Click here to listen to a reading of this blog:
If you follow me on Instagram, then you may have seen that I was excited to receive my copy of the new card game by genius comic creator of The Awkward Yeti, 'Organ Attack!'
Nick Seluk, the artist behind The Awkward Yeti, creates humorous comics about various bodily functions and organs. I've posted his hypothyroidism and Hashimoto's ones before, but I'll pop them below again.
Hypothyroidism Comic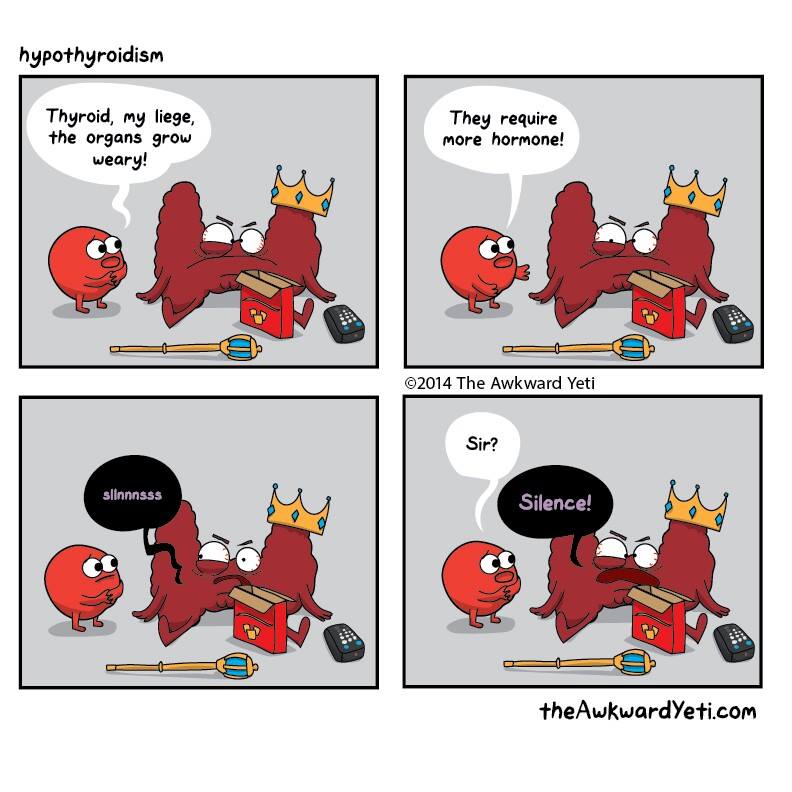 Hashimoto's Thyroiditis Comic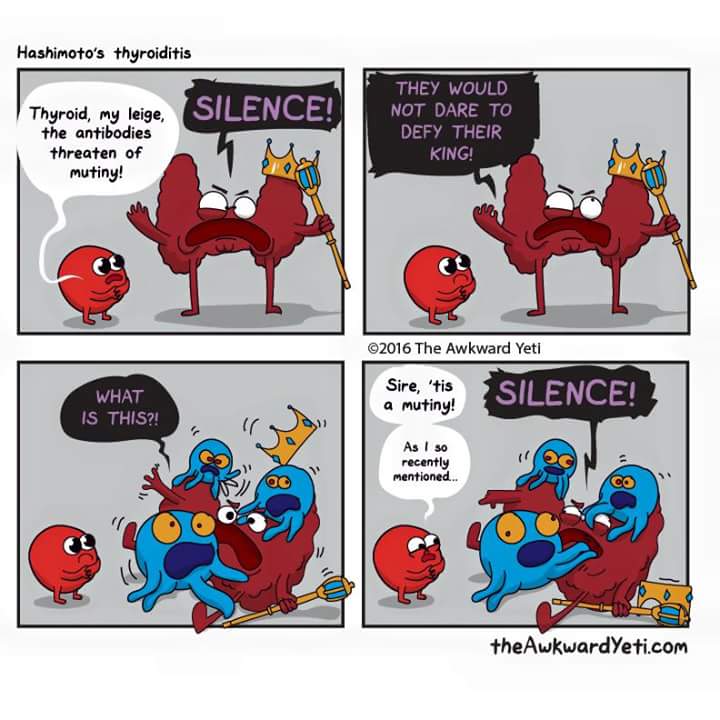 They're spot on, as well as being funny, and I love them so much that I have the hypothyroidism one printed, signed and framed at home, and am after the Hashimoto's one to add to the collection. Therefore, when Nick Seluk created a Kickstarter campaign to fund the creation of a game based around his cartoon organ characters, I was really excited and backed it immediately, really hoping that 'king thyroid' would be included.
And guess what… he is!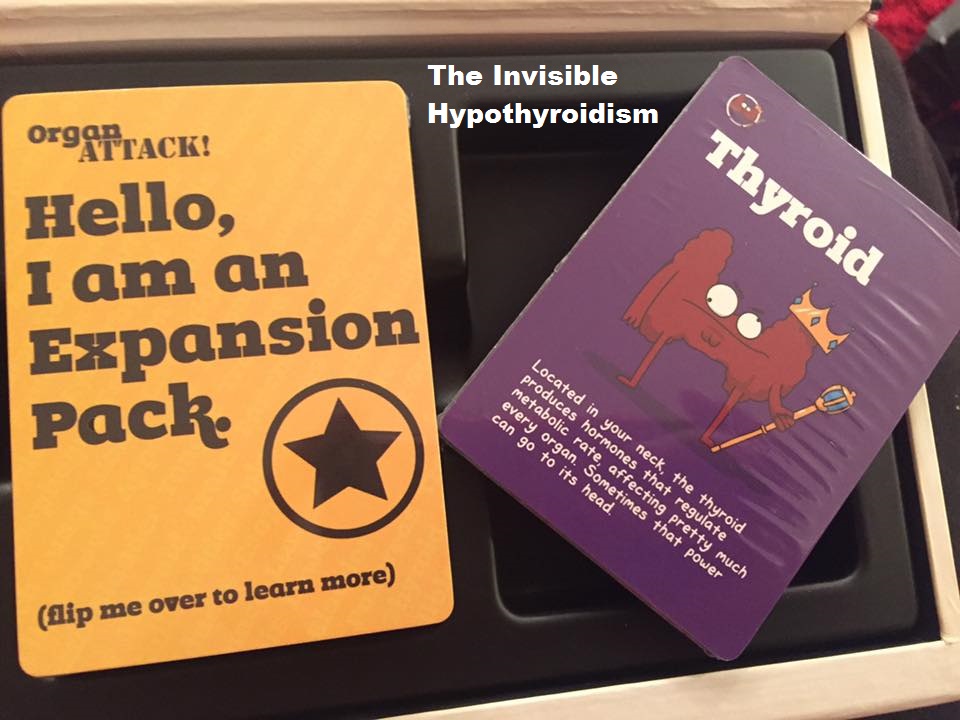 After what felt like ages, the game finally arrived and I'm really pleased to see that the thyroid gland has been featured as well as three conditions: hypothyroidism, hyperthyroidism and (Hashimoto's) Thyroiditis.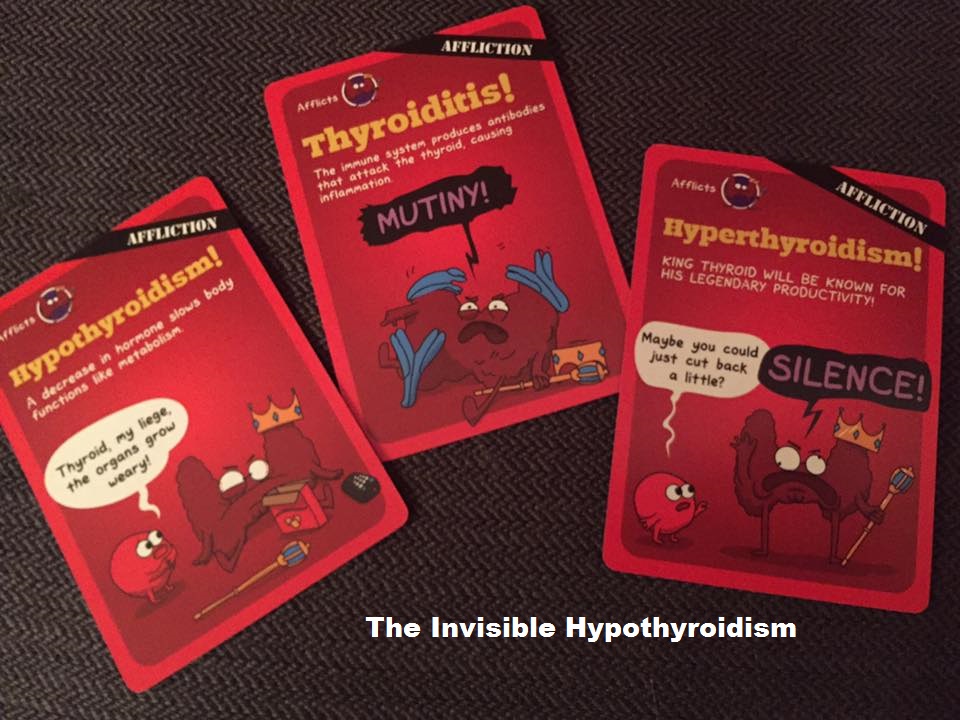 I've played the game as a two player game and although it was fun, it'll definitely work better when a group of friends and I get the chance to give it a go as a bigger group. It came with an expansion pack, so there's room for plenty!
I did like how, when I was playing the game, it was actually quite educational, as I was learning and picking up on certain organ's jobs and conditions that can affect it. As well as it being inappropriately fun to steal your opponents organs…
And it was somewhat satisfying to attack someone else's thyroid for once… 😉
An Organ Attack! themed pack of playing cards was also included, which had King Thyroid as the 'king' card which cracked me up. You can find the game on Amazon here.
---
Written by Rachel, The Invisible Hypothyroidism
Social
Community
Rachel Hill, Thyroid Patient Expert and Advocate, blogger and author, has Six 2018 WEGO Health Award Nominations. She is a highly ranked writer appearing in the Top Hypothyroidism Websites and Top Thyroid Websites 2018, with relevant qualifications and certificates in Diet and Nutrition, whilst also currently studying  Life Coaching, Motivational Speaking, Reflexology and more. She has worked with The National Academy of Hypothyroidism, The BBC, The Mighty, Dr. Hedberg, Thyroid UK and ThyroidChange, to name just a few. She is well recognised as a trusted and useful contributor to the thyroid community.