Click here to listen to a reading of this blog:
This post may contain affiliate links, to find out more information, please read my disclosure statement. As an Amazon Associate I earn from qualifying purchases.


Just yesterday, following another unpleasant journey on public transport, I said to my fiance that we should create a pin. A functional pin that also creates awareness. And today, we did just that! 
To go to my shop, click here.
After many requests, I've created a functional pin badge with the words "Not All Chronic Illnesses Are Visible" in my usual blue and white. The aim is to make the invisible visible by challenging unhelpful assumptions and raising awareness with a subtle pin. This badge can help those around you understand your situation, whether on public transport, at work or with friends and family.
Whilst I appreciate that there are people who wouldn't want to publicly declare their health conditions, don't feel the need to express them or otherwise wouldn't find this pin helpful in their day to day lives, I've heard the huge response from many who say they would and have responded. I hope you like it!
We went with the phrase most commonly requested for now, in two colour variations, and will look to expand the text options in future.
You can grab one for £3.50 here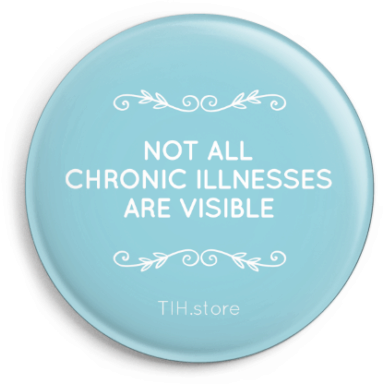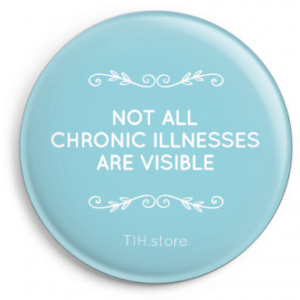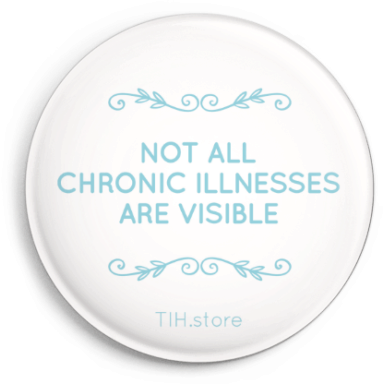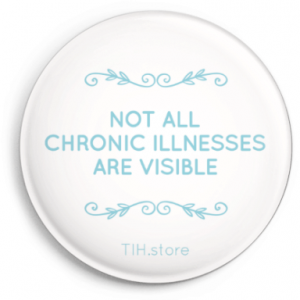 Would you like one of these pins?
See also: Is Hypothyroidism a Chronic Illness?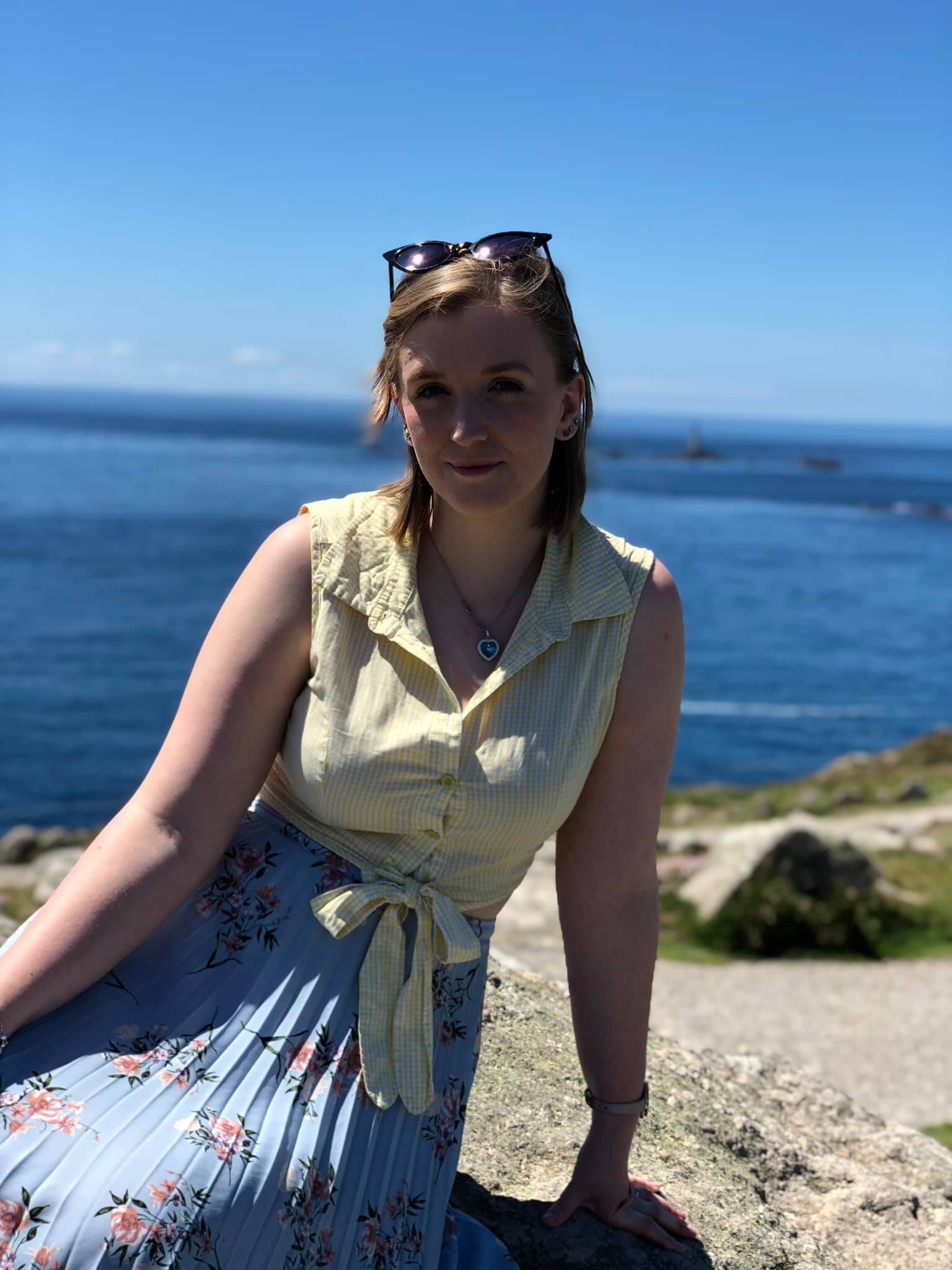 Rachel Hill is the highly ranked and multi-award winning thyroid patient advocate, writer, speaker and author behind The Invisible Hypothyroidism. Her thyroid advocacy work includes writing articles, authoring books, producing her Thyroid Family email newsletters and speaking on podcasts, as well as being a founding board member for the American College of Thyroidology. She is well-recognised as a crucial contributor to the thyroid community and has a large social media presence. Her books include "Be Your Own Thyroid Advocate" and "You, Me and Hypothyroidism".