Click here to listen to a reading of this blog:
Last month, I went to Frankfurt for four days to visit the famous Christmas Market. It was a trip I'd wanted to do for a few years – hearing great things about the huge festivities they have there. But with my health, and especially how I'd done on holiday to Morocco in the summer, I was understandably a bit concerned about how I'd do on this trip, especially as it was going to be cold and on the warmer holiday, I still experienced ill health.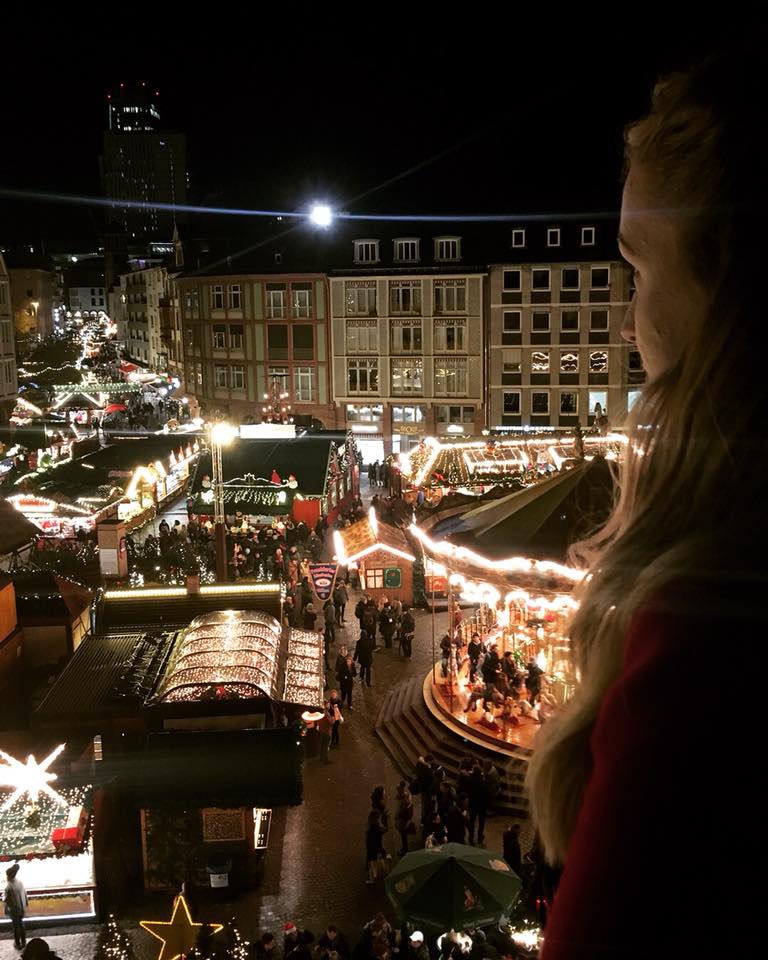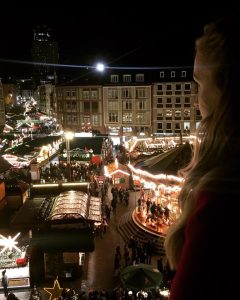 In terms of travelling to Frankfurt, it was a ten-hour journey door to door, from our house to the hotel, and I surprisingly did OK with this. We only had three hours sleep before getting up at 3am for an early flight over and we even had to run for ten minutes through the airport to make our flight (Home Alone style) which gave me a wheeze and cough for a day afterwards, but in terms of energy, I was amazed that I was OK to keep going all day until we went sleep around 11pm that night.
I packed a load of gluten-free and protein rich goodies in my hand luggage (for the journey) as well as in my suitcase, so that we were prepared food-wise, for the trip. Having protein bars and nuts for example, to snack on, keeps my blood sugar balanced and energy stabilised but also knowing that the German Markets would be offering lots of sausages and foods that are typically eaten with bread, I took some gluten-free bread/rolls with me, which was a good idea, as none of the stalls offered anything other than standard bread rolls. So I could still enjoy the local food!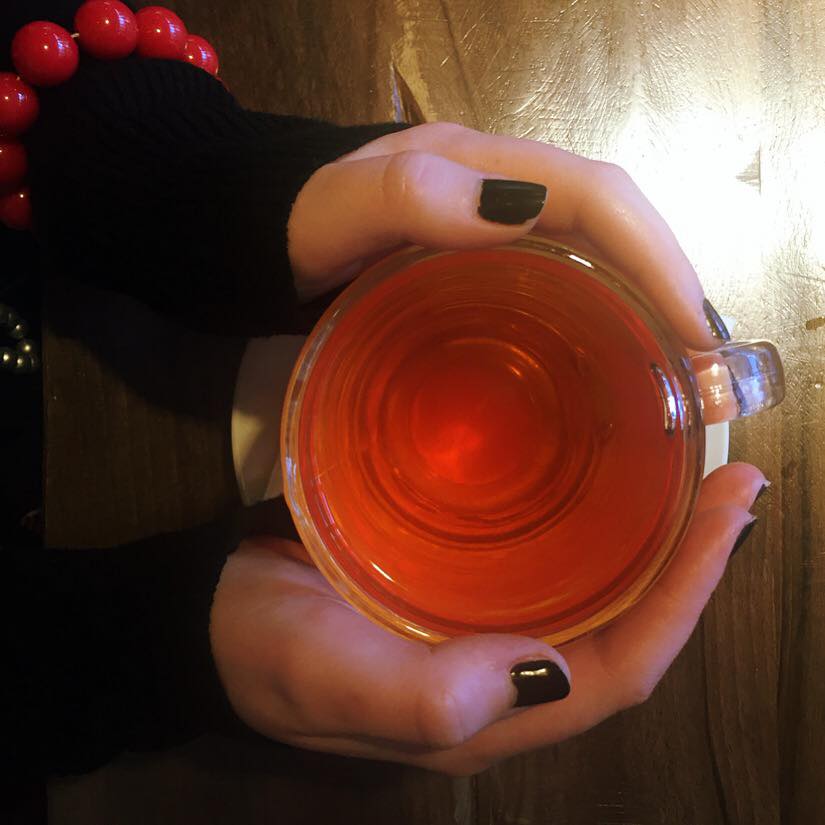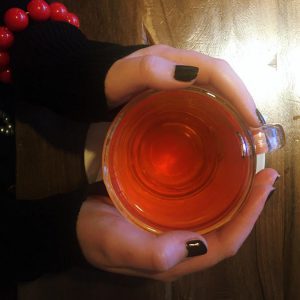 We also popped into a supermarket once there (which was luckily just five minutes away from our hotel) to pick up some breakfast things, so that we could have breakfast at our own pace and sleep in a little later in the morning, to also help with my adrenal fatigue first thing. Planning ahead for food definitely helped and made things much easier.
The weather was very similar to back home – in fact it was a little warmer on some days than the UK, but we did get snow!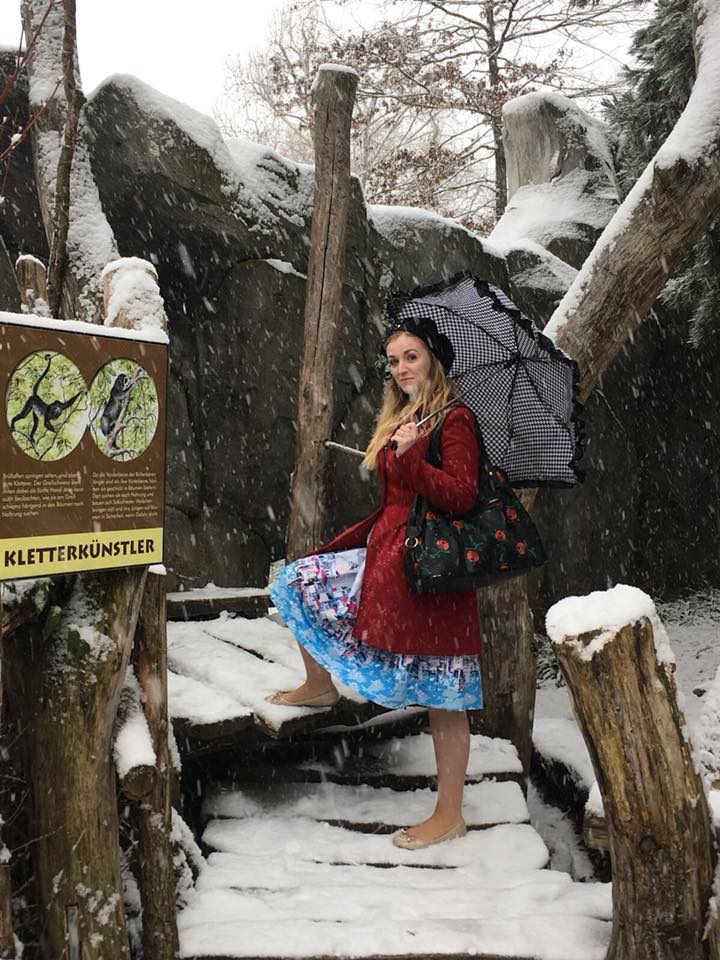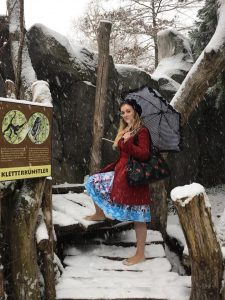 As I don't do well with the cold and I (a bit stupidly) forgot to pack my boots, I did get a little cold here and there in my inappropriate footwear, but we made sure to regularly pop in to cafe's, shops or even toilets just to take breaks from the coldness outside and also make sure I sat down regularly to pace my energy levels.
Something that I wanted to make sure I did better on this trip was to take all of my supplements much more regularly, which I'm good at when at home but when I go away, and particularly on the infamous Morocco trip where I fell really ill, I tend to slip in terms of being disciplined with taking them regularly.
A lot of what I take – Vitamin C, Zinc, Magnesium etc. – is good for my immune system as well as energy levels, so I wanted to support these when my body was going to be under some extra stress with all the traveling, walking and general busyness of the trip, to try and avoid becoming ill again. And it seemed to work. I didn't come down with anything whilst there or once I got back, so I was really relieved. And my energy levels were definitely better on this one too, despite the cold weather.
I took my supplements, had a lie-in most mornings, sat down often and ate often, focusing on protein. Warm drinks in my hands also helped!
The Christmas Market itself was beautiful – we visited it every day we were there, but Saturday night was absolutely rammed, so Sunday and Monday night was much calmer.
Being Germany, there were many tempting treats on offer, including sweets such as chocolate and candy floss, but also alcohol – something I've been avoiding since the summer. When I saw my functional medicine practitioner in September, she agreed with me that I should probably stay off alcohol for now if it makes me feel as bad as it does, even after one drink. But being on holiday, at Christmas, in Frankfurt of all places, I was tempted to celebrate with a mug of glühwein, and although I abstained from it at first, I did enjoy some on the last night and actually did absolutely fine. Maybe I'm starting to tolerate it again? Or maybe I just got lucky!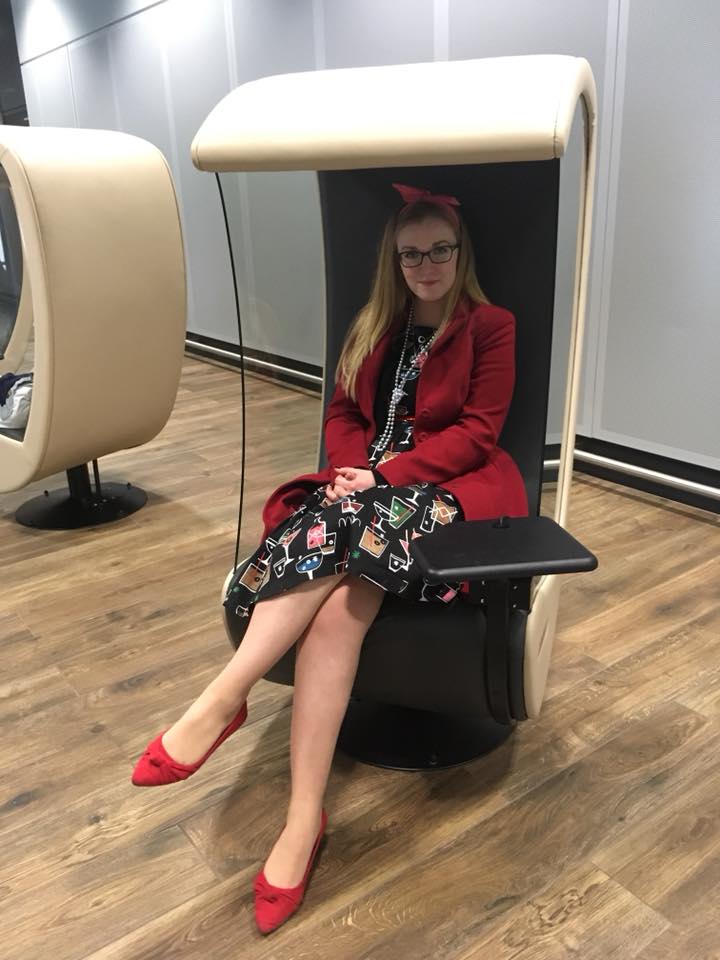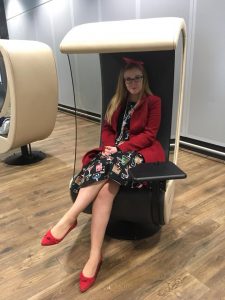 After getting home from the trip, I did feel like a zombie for a couple of days until I caught up on some sleep, because we had a very long day coming back – checking out the hotel at 12pm and not getting home until 11pm that night, falling asleep as soon as my head hit the pillow!
I was so tired at work the next day that I did feel as if I should have booked that day off too so that I could plan a day to recharge and rest up, so that's something to keep in mind for next time.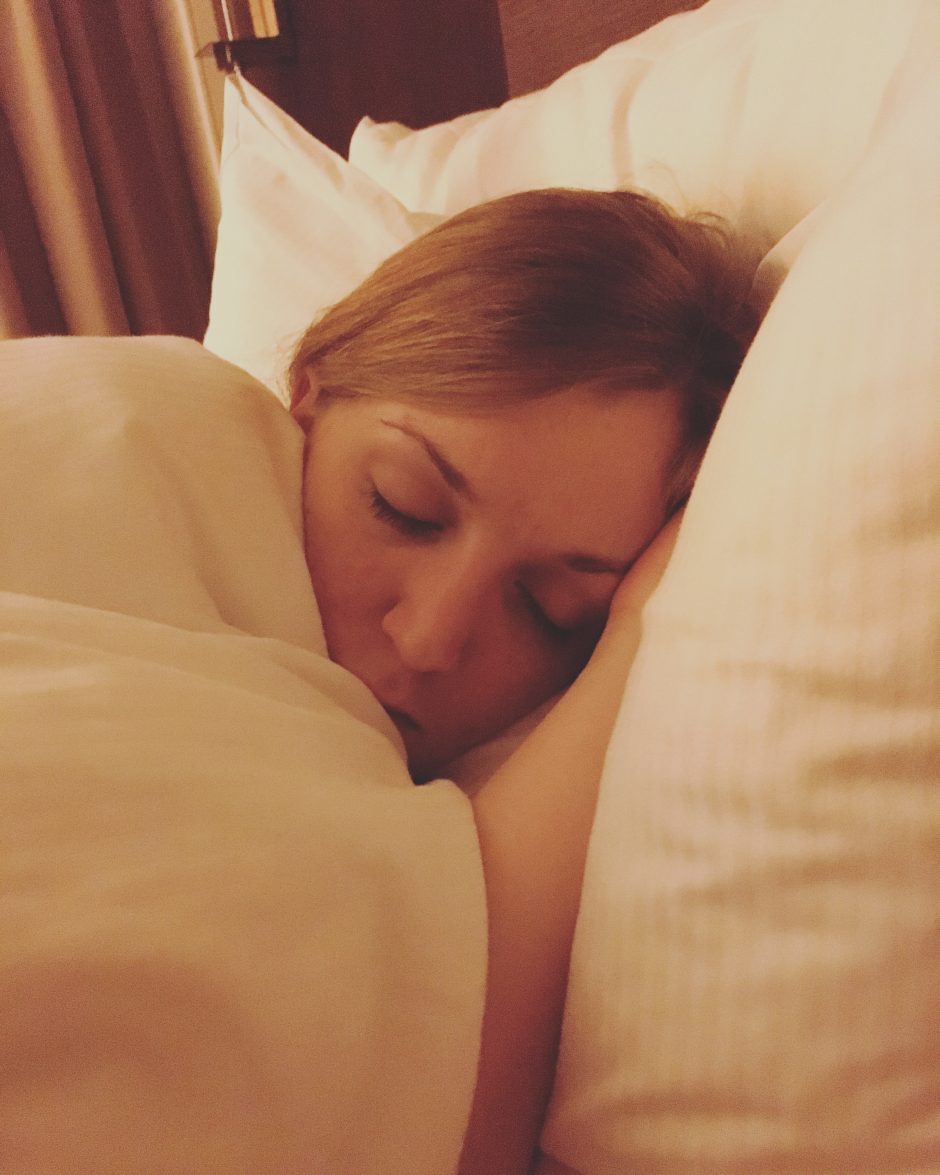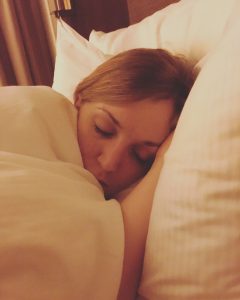 Overall, I had a really lovely trip and coped much better health wise than expected. Being organised in terms of food, medication, supplements and just being mindful of my energy levels and need to get some good quality sleep definitely helped too though.
See my full list of travel tips with a thyroid condition here.
How do you find travelling with a health condition? Feel free to share any tips or things you've learnt in the comments section below!
You can click on the hyperlinks in the above post to learn more and see references to information given.