Click here to listen to a reading of this blog:
This post may contain affiliate links, to find out more information, please read my disclosure statement. As an Amazon Associate I earn from qualifying purchases.


You may have heard of the Blurt Buddy Box. It's marketed as a hug in a box, and you can see why. The boxes, available as monthly subscriptions or one-offs, are full of goodies that encourage you to take some time out for yourself and practice self-care, self-appreciation and kindness.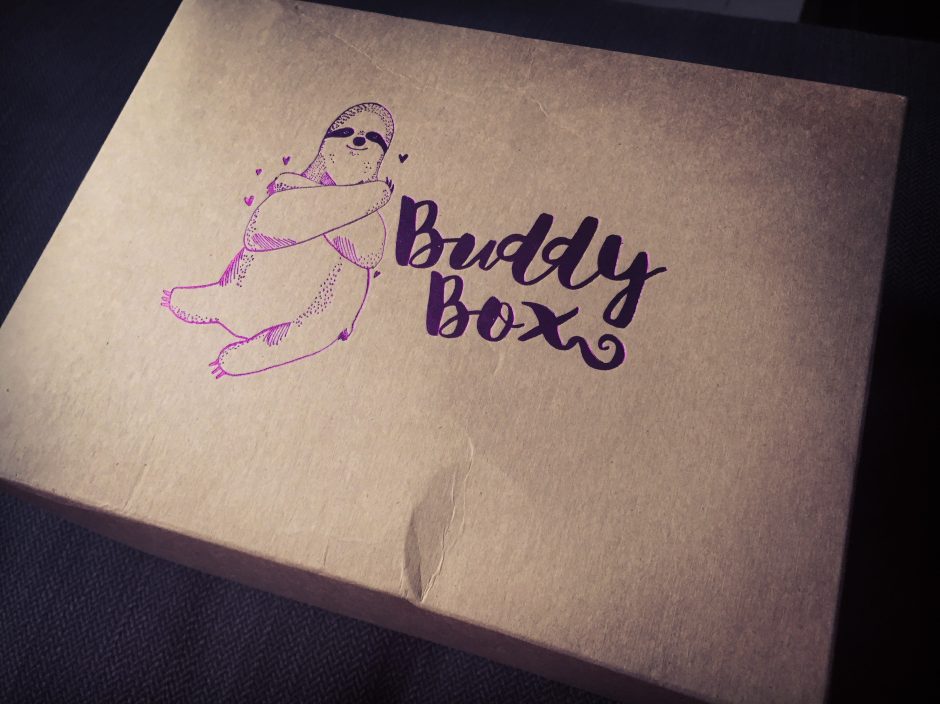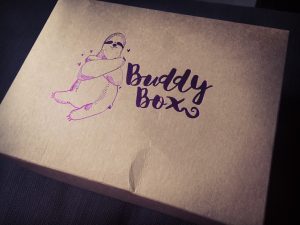 With the way that life is, we often get caught up in everything that's going on, becoming more and more stressed and neglecting some of our basic needs; being kind to ourselves, remembering to dedicate time to self-love and basically just making sure we look after ourselves. Blurt's Buddy Boxes are designed to counter the pressures we face in modern life and help us to feel cared for and looked after.
I'd been eyeing up the buddy boxes for a year or two and finally decided to go ahead and order one last month, after a few months of feeling pretty rubbish (see past posts about ear infections, an allergic reaction to antibiotics amongst other things). I thought I was owed something nice.
When it arrived, it literally was like receiving a hug. I'd kind of forgotten about it, so getting a parcel of goodies in the post was lovely. I think it's something we should do more often – send surprises in the post. And the box was really prettily designed and packaged.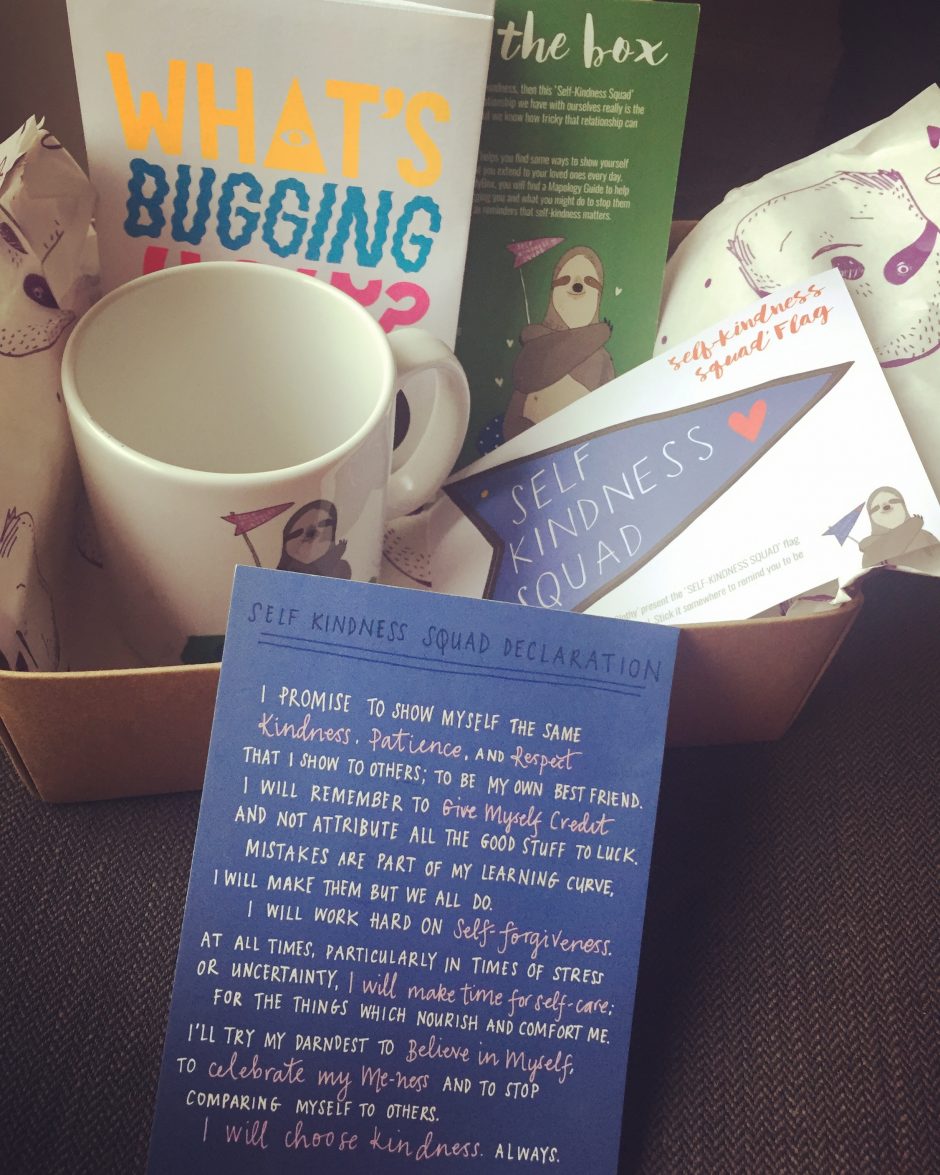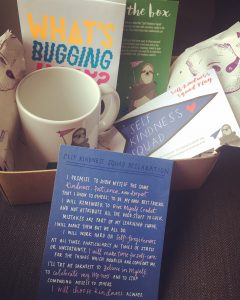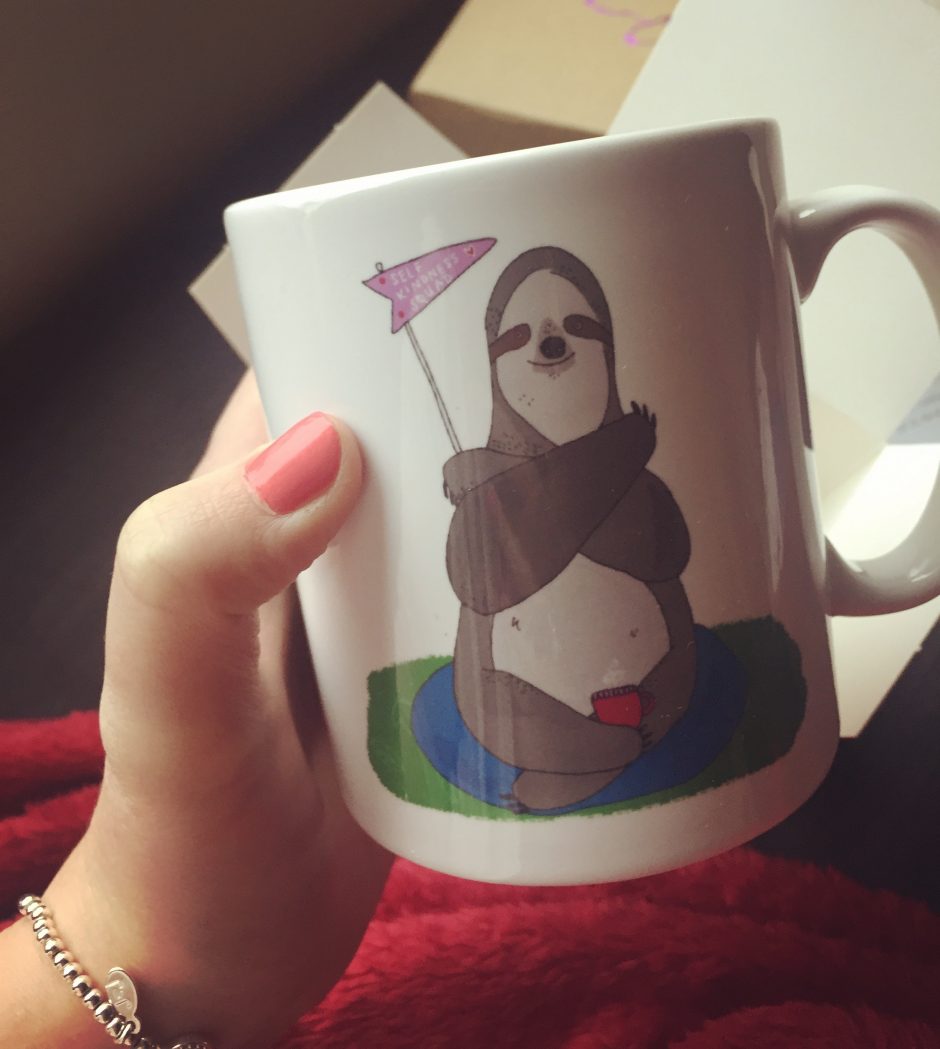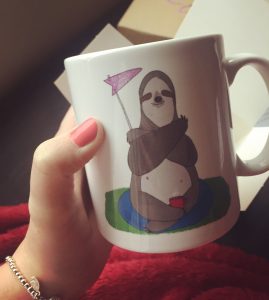 I decided to order the 'lite' version of the Buddy Box, which includes three items as oppose to the usual five, because it was £12.00 (the regular size is £21.50) and was closer to what I was willing to spend on such an item.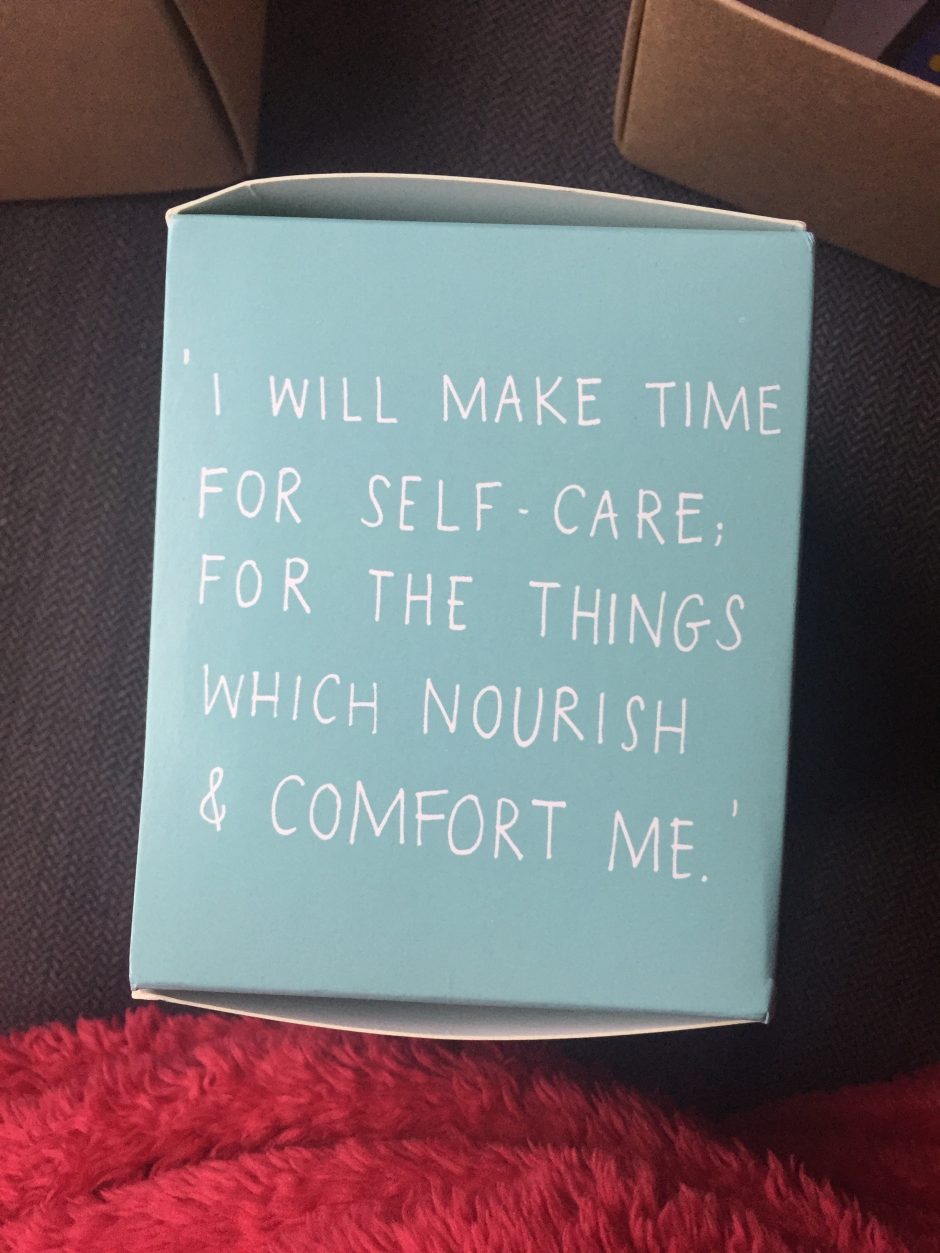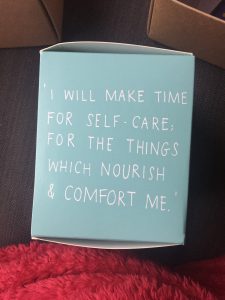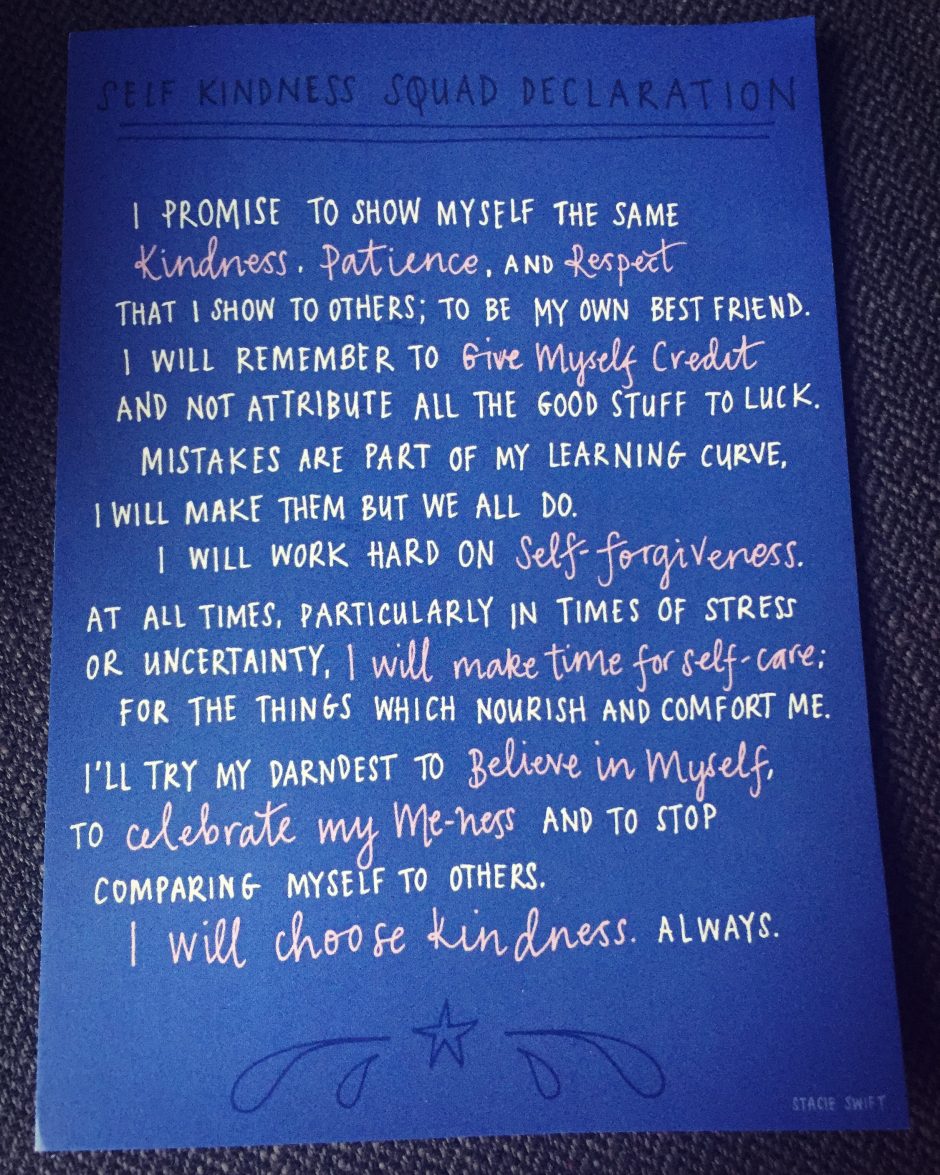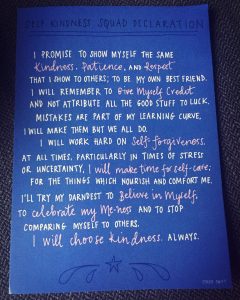 The theme for this month was 'The Self Kindness Squad', which meant it included a declaration which I've since stuck to a positivity board I've made, a mug, a guide to helping you figure out your stresses and conquering them, a wall sticker and some postcards.
Overall, I was happy with my box, although they're not necessarily things I would have chosen to spend money on. We have a lot of mugs at home already, but I've dedicated this one as my time-out mug, when I'm cuddling up with a book or TV box set to practice some self kindness. I haven't used the stress guide yet but I'm sure I will do.
I didn't set it up as a monthly subscription as I wasn't sure whether I'd like to, and I'm still kind of undecided. I may try buying another in the future, though, but if you like the contents I received last month, I'd say it's worth trying it out.
I've also used a company called Bear Hugs before, which are essentially personalised gift boxes that say 'I'm thinking of you', and I've sent them numerous times. Personally, I'd say I preferred the contents of these boxes, but then you are picking exactly what you want, whereas with the Buddy Box there is an element of surprise.
What do you think of the contents of February's Buddy Box?
See also: 5 Ways To Practise Thyroid Self-Care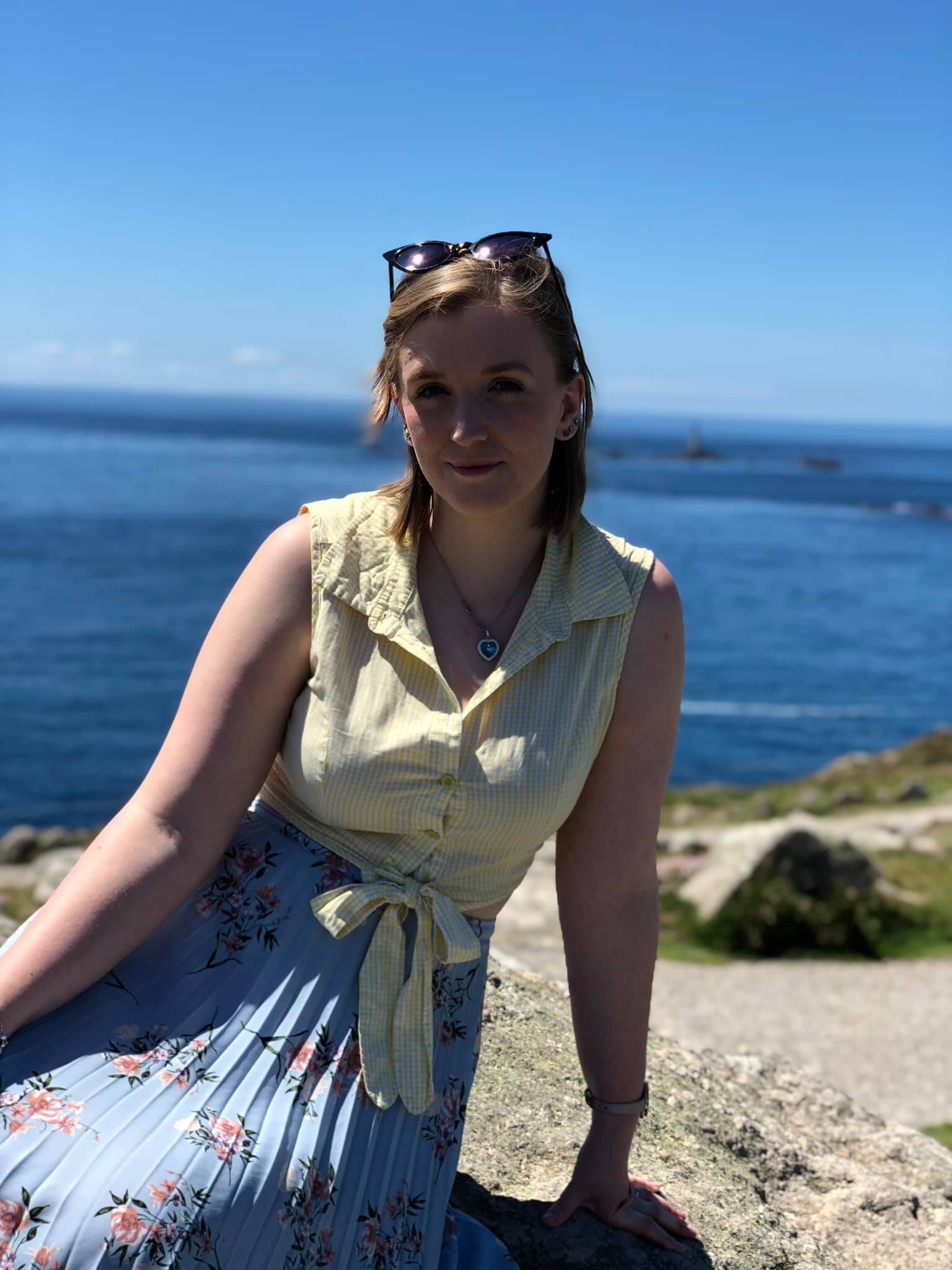 Rachel Hill is the highly ranked and multi-award winning thyroid patient advocate, writer, speaker and author behind The Invisible Hypothyroidism. Her thyroid advocacy work includes writing articles, authoring books, producing her Thyroid Family email newsletters and speaking on podcasts, as well as being a founding board member for the American College of Thyroidology. She is well-recognised as a crucial contributor to the thyroid community and has a large social media presence. Her books include "Be Your Own Thyroid Advocate" and "You, Me and Hypothyroidism".