Click here to listen to a reading of this blog:
This post may contain affiliate links, to find out more information, please read my disclosure statement. As an Amazon Associate I earn from qualifying purchases.


Imagine my surprise when last weekend, this beautiful parcel arrived, from a mystery sender. I wasn't expecting it and was actually wondering if it had come to the wrong address!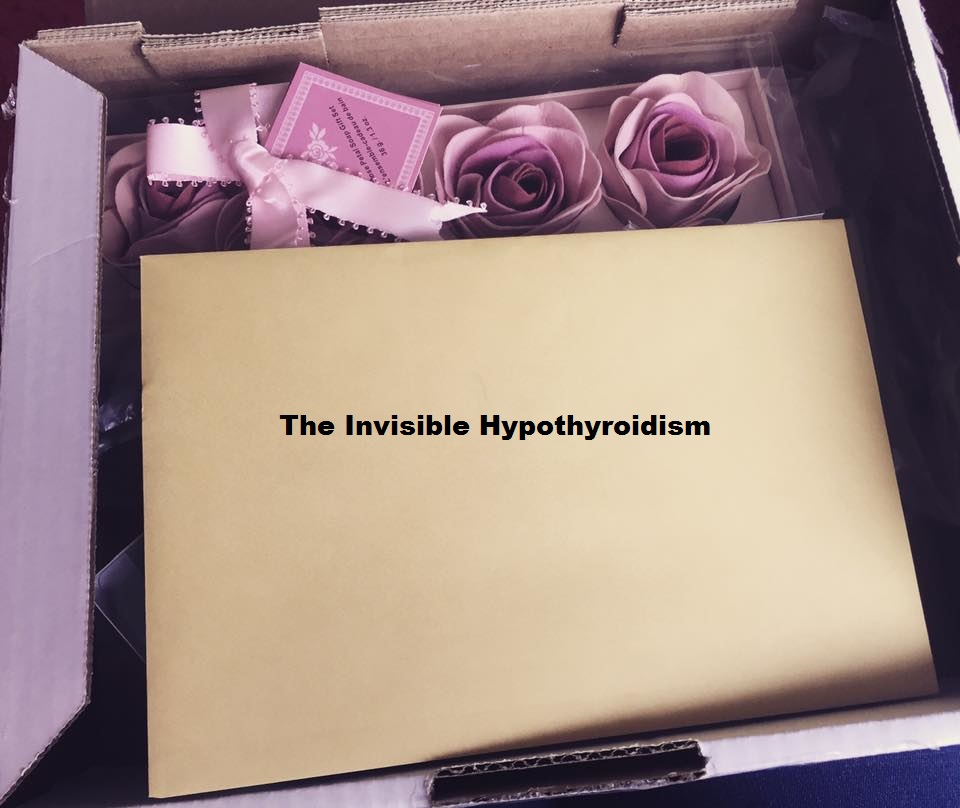 Upon opening the card, I learnt that it was from a follower of my blog and new thyroid friend Ruth, all the way from Canada. She'd read about how I've not been feeling my best lately, so sent me a package of lovely things to brighten my day up.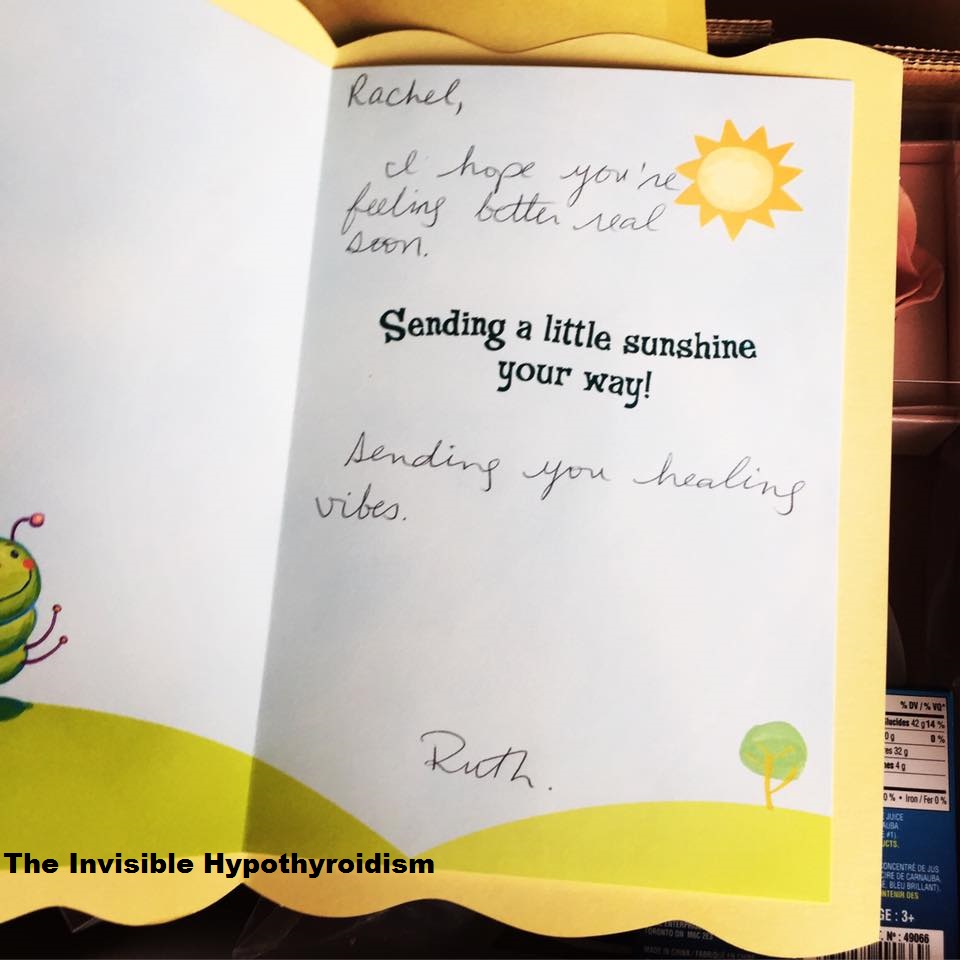 I was so touched. It was a really thoughtful gesture and she clearly knows me well!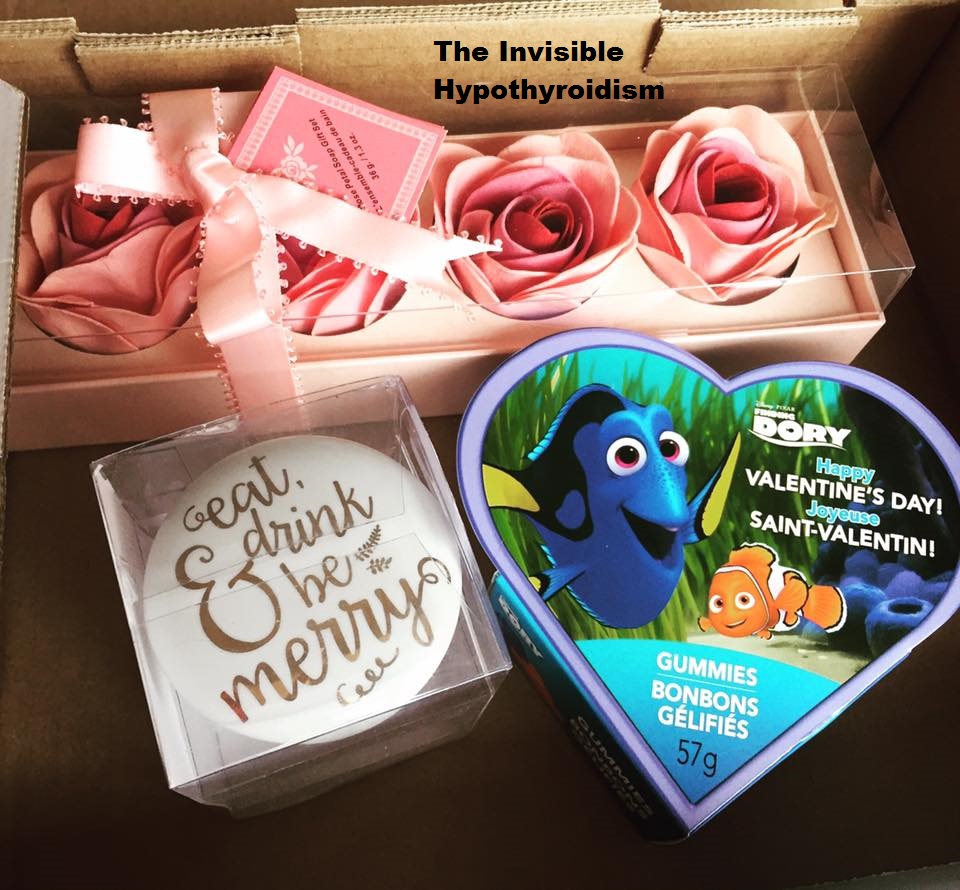 Ruth included some bath roses, which I haven't used yet as I'm saving them for a real pamper day/evening as well as some other bits like Dory and Nemo sweets (which were delicious!) – this was really thoughtful as she'd clearly read my blog post about how the Just Keep Swimming mantra has helped me.
I felt really lucky to know such a wonderful person and the fact that she took the time to put something like this together was lovely. As I've said before, the thyroid community are so, so supportive.
We need to continue to look out for and look after each other. Sometimes, no one else will and we can even neglect ourselves and forget to self-care. I know I've been guilty of that recently.
Have you ever been surprised by a kind gesture like this?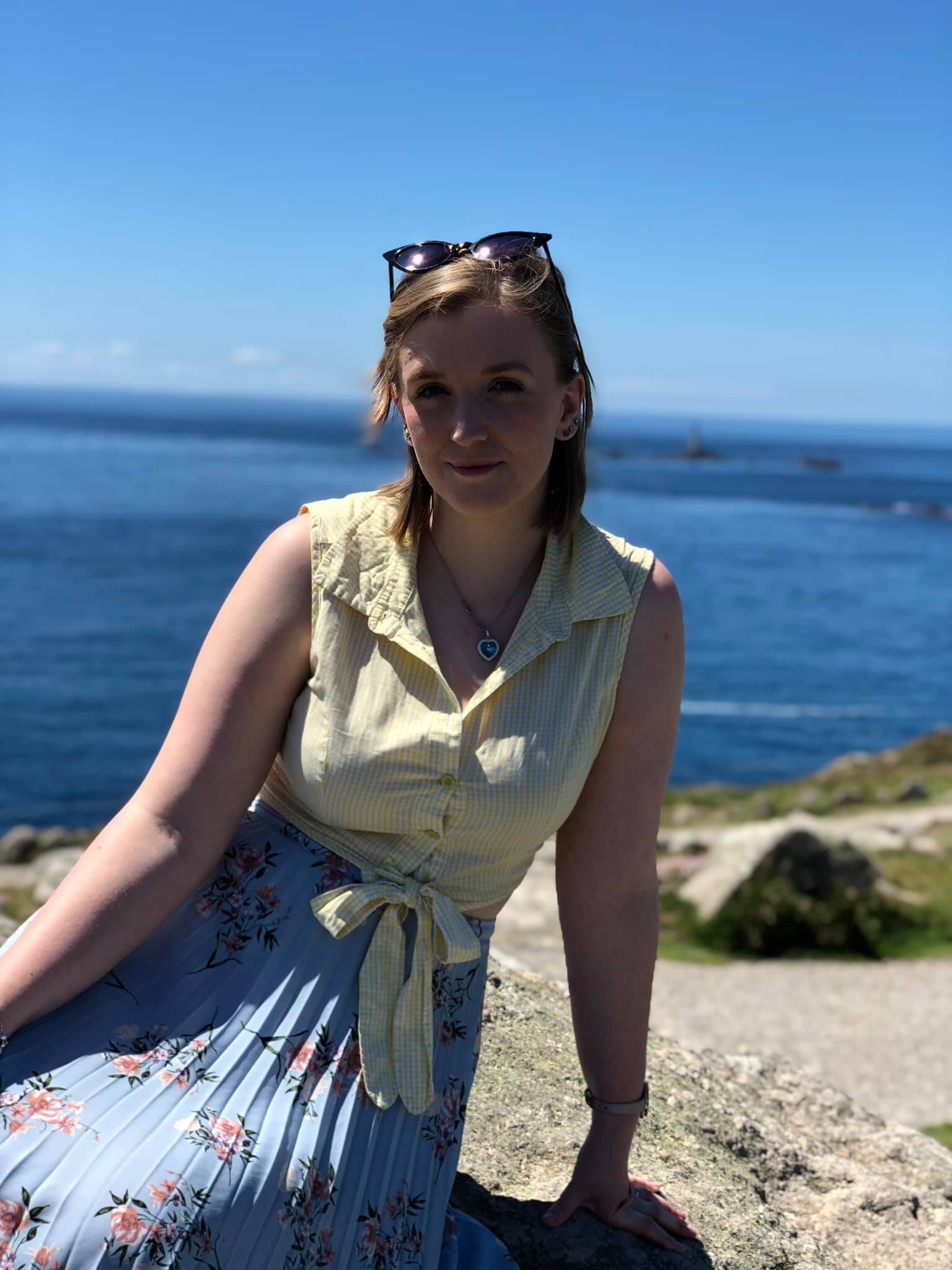 Rachel Hill is the highly ranked and multi-award winning thyroid patient advocate, writer, speaker and author behind The Invisible Hypothyroidism. Her thyroid advocacy work includes authoring books, writing articles, blogging and speaking on podcasts, as well as being a board member for The American College of Thyroidology and The WEGO Health Patient Leader Advisory Board. Rachel has worked with The National Academy of Hypothyroidism, The BBC, The Mighty, Yahoo, MSN, ThyroidChange and many more. She is well-recognised as a useful contributor to the thyroid community and has received multiple awards and recognitions for her work and dedication. She has authored two books: 'Be Your Own Thyroid Advocate' and 'You, Me and Hypothyroidism'. Rachel is British, but advocates for thyroid patients on a global scale.