Click here to listen to a reading of this blog:
This post may contain affiliate links, to find out more information, please read my disclosure statement. As an Amazon Associate I earn from qualifying purchases.


If you follow my blog and social media pages, then you'll already know that I also write for a site called The Mighty. To date, I've written twenty-four articles, and I started writing for them about six months ago now. 
After a few months, I asked about the T-shirts I saw other writers taking photos in and they happily posted me one from the US.
It was really nice to receive, as I got it whilst I was very ill and it also included a kind, thoughtful note.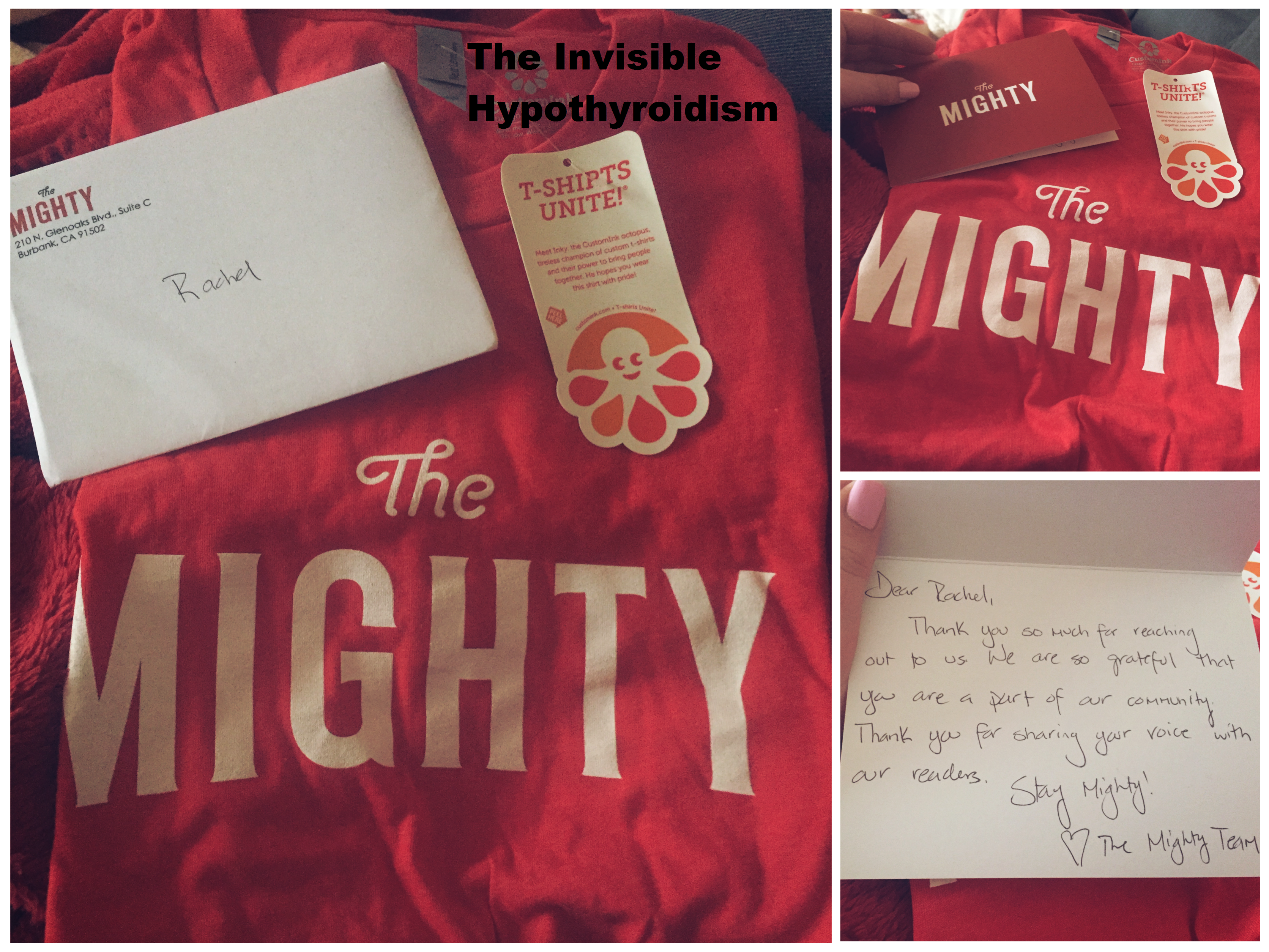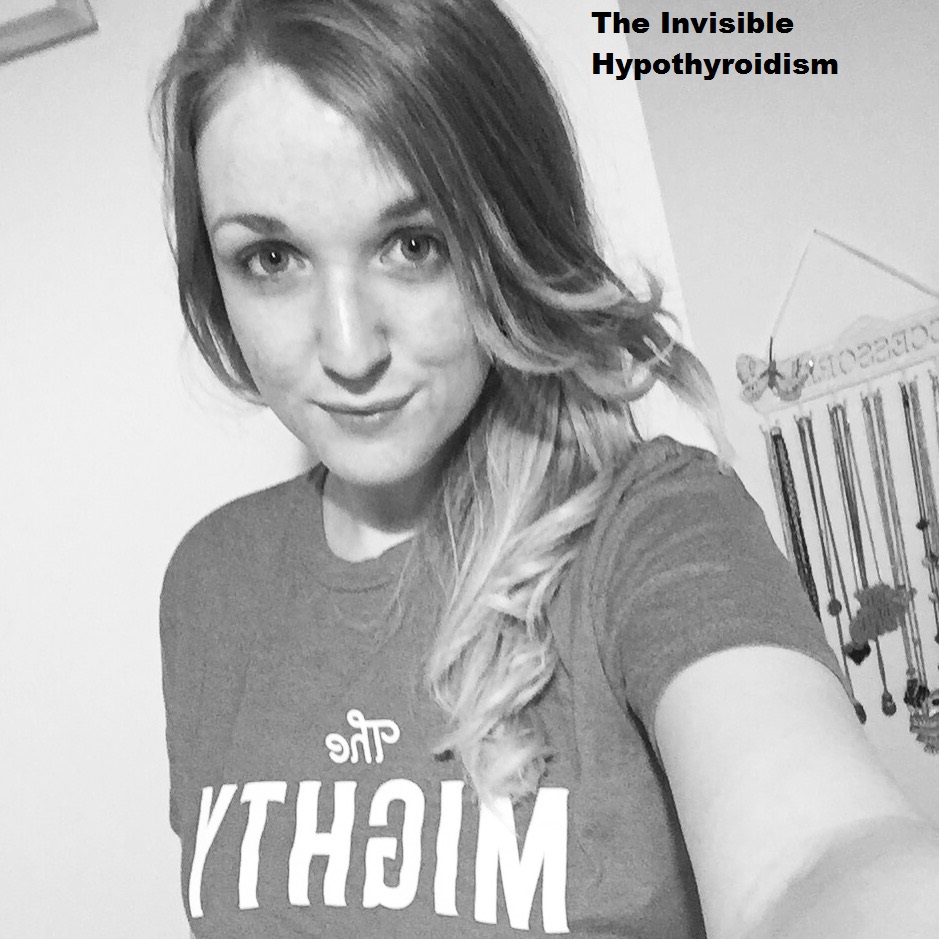 Thanks, The Mighty!
What do you think? Have you checked out my Mighty articles yet?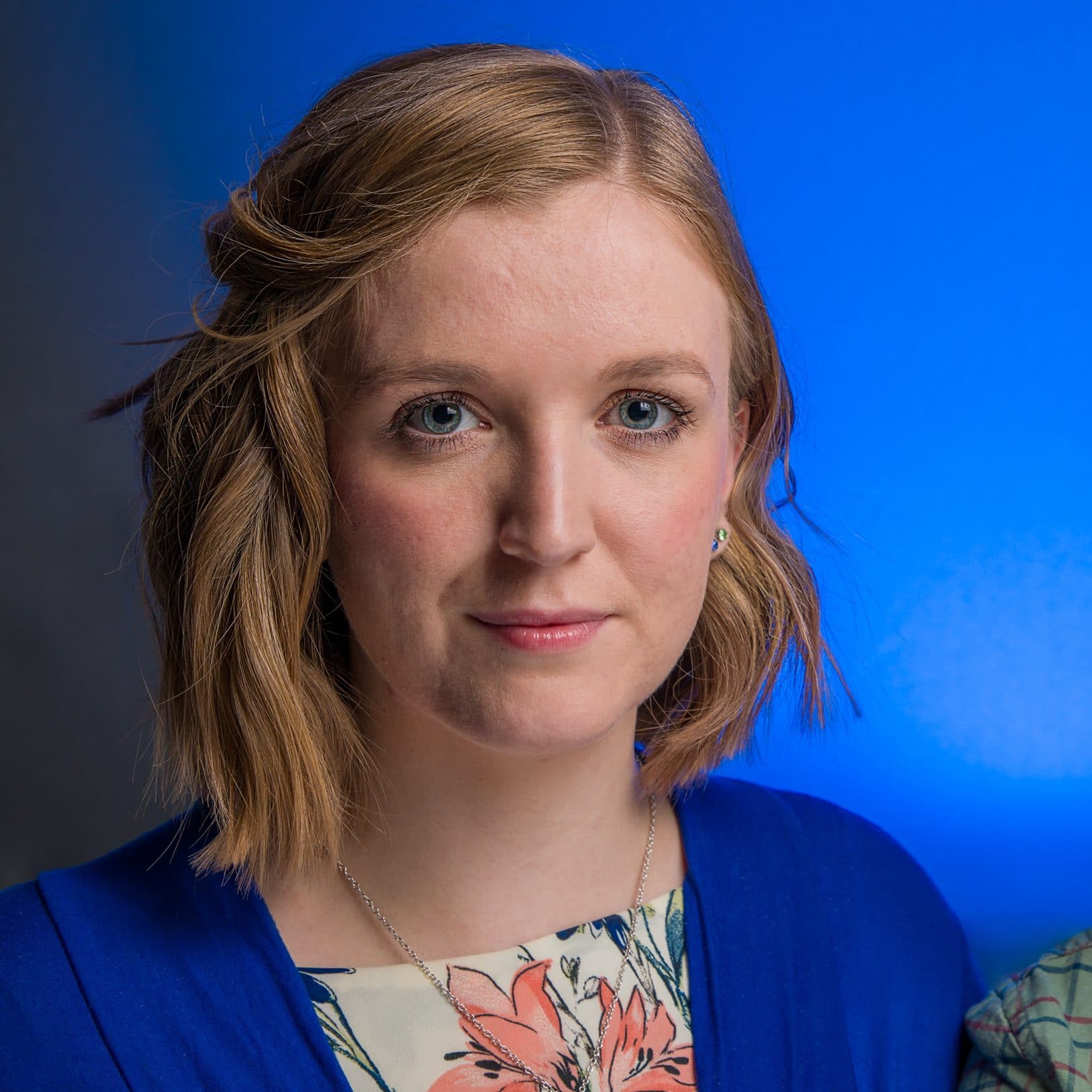 Rachel Hill is the highly ranked and multi-award winning thyroid patient advocate, writer, blogger, speaker and author behind The Invisible Hypothyroidism. She has two books: 'Be Your Own Thyroid Advocate' and 'You, Me and Hypothyroidism'. Her thyroid advocacy work includes authoring books, writing articles, blogging and speaking on podcasts, as well as being a board member for The American College of Thyroidology. Rachel has worked with The National Academy of Hypothyroidism, BBC, The Mighty, Yahoo, MSN, ThyroidChange and more. She is well-recognised as a useful contributor to the thyroid community and has received multiple awards and recognitions for her work and dedication. Rachel is British, but advocates for thyroid patients on a global scale.