Click here to listen to a reading of this blog:
Exciting news, my book is finally here! New to learning about your thyroid health? Learn why it's important to be your own health advocate in my book now.
Available on Amazon
If you follow my blog and social media pages, then you'll already know that I also write for a site called The Mighty. To date, I've written twenty-four articles, and I started writing for them about six months ago now. I submit a mix of articles I initially wrote for this site and then some new ones, too. 
Well, after a few months, I asked about the T-shirts I saw other writers taking selfies in, as I felt I deserved one too and they happily posted me one from the US. 😀 
It was really nice to receive, as I got it whilst I was very ill and it also included a kind, thoughtful note.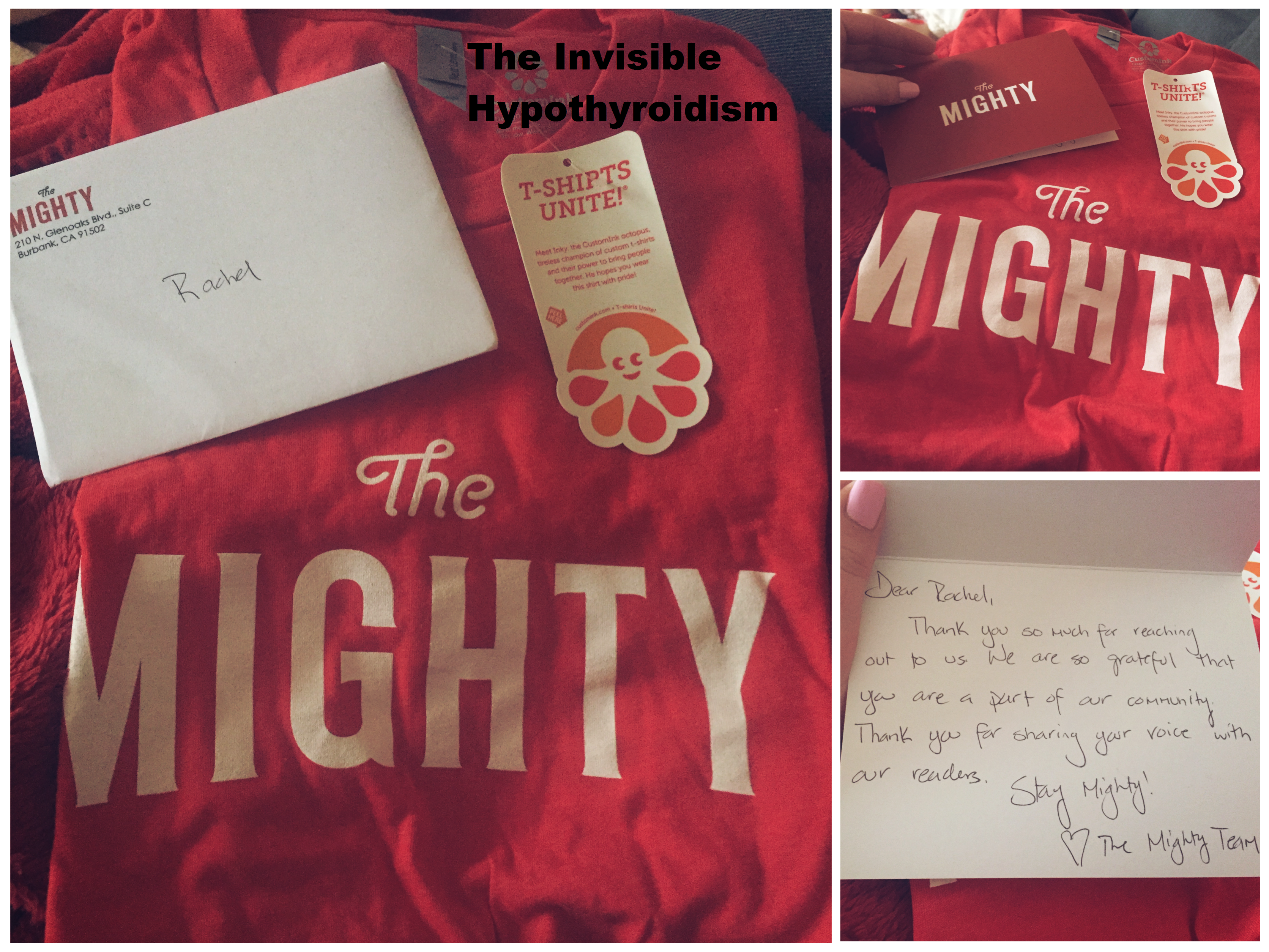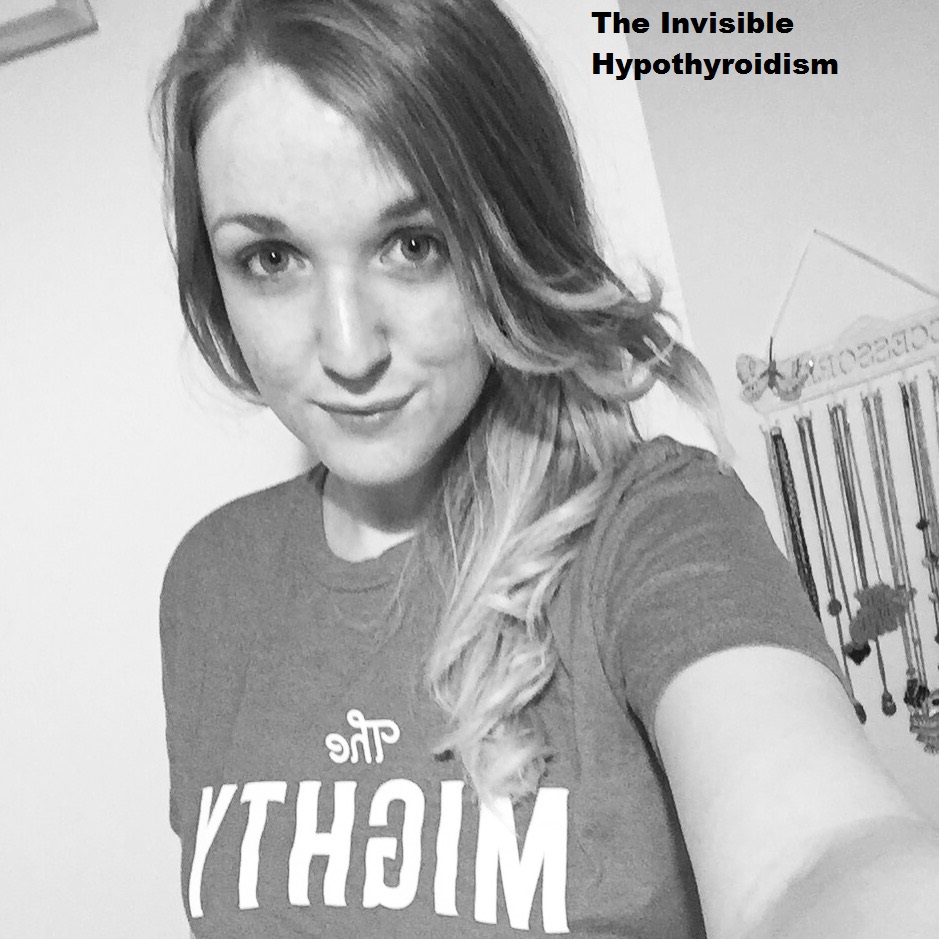 Thanks, The Mighty!
---
Written by Rachel, The Invisible Hypothyroidism
Social
Community