Click here to listen to a reading of this blog:
This post may contain affiliate links, to find out more information, please read my disclosure statement. As an Amazon Associate I earn from qualifying purchases.


TW: Mental health, suicidal thoughts
I've made it another year! Today, I turn twenty-three.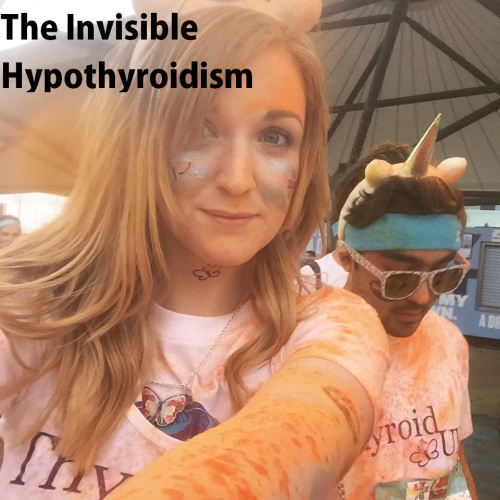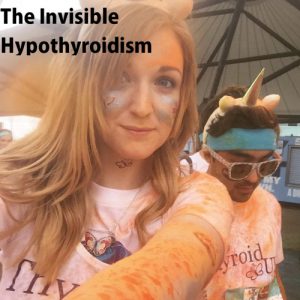 One year ago, on my last birthday, I was majorly depressed and very unwell from hypothyroidism. It was on my birthday that I decided to rid myself of 'friends' who were failing to be good friends to me, for the sake of my mental health and ability to get better.
I was suicidal and I think I struggled to smile all day. To be honest, the day is a bit of a blur in my mind because I was so ill, physically and mentally.
I can't believe a year has passed.
In one way thing, it's gone soooo fast. I can't believe the progress and how much I've grown in that time. The difference between who I am today and who I was one year ago is astonishing. Secondly, as well as it going by quickly, a lot has also happened in that time which makes it hard to believe it's been only a year.
This year, I'll be able to enjoy my birthday without gritting my teeth all day in anguish. I'll be able to actually walk without every step taking every ounce of energy left in my body. I'll be able to enjoy it as me. Not a shell of who I once was, like last year.
A lot can happen in a year.
What has changed for you in the last year?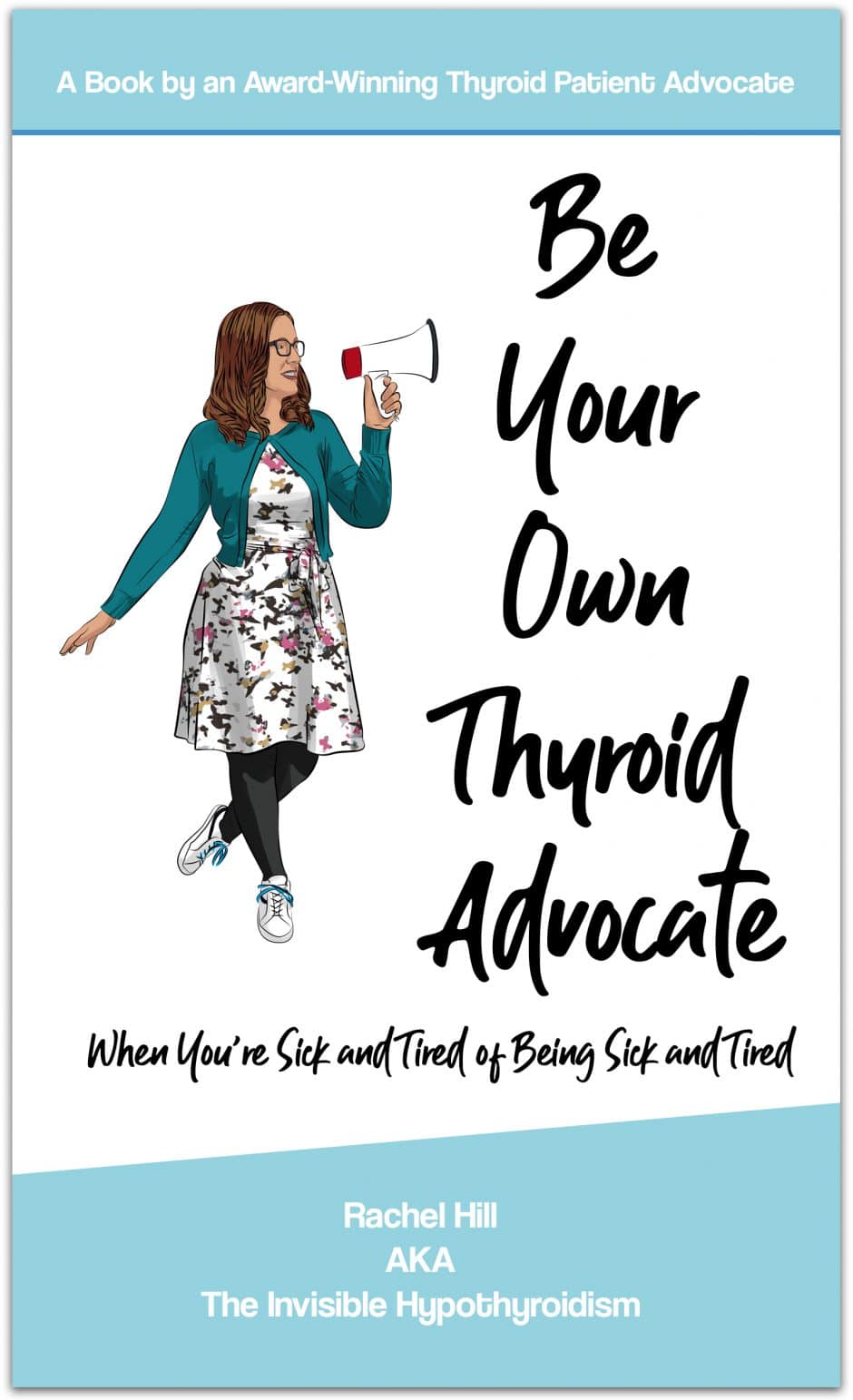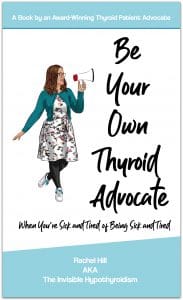 See also:
The book Be Your Own Thyroid Advocate: When You're Sick and Tired of Being Sick and Tired, which builds on this article in detail. Learn how I reclaimed my thyroid healthy life after hypothyroidism and Hashimoto's devastated it.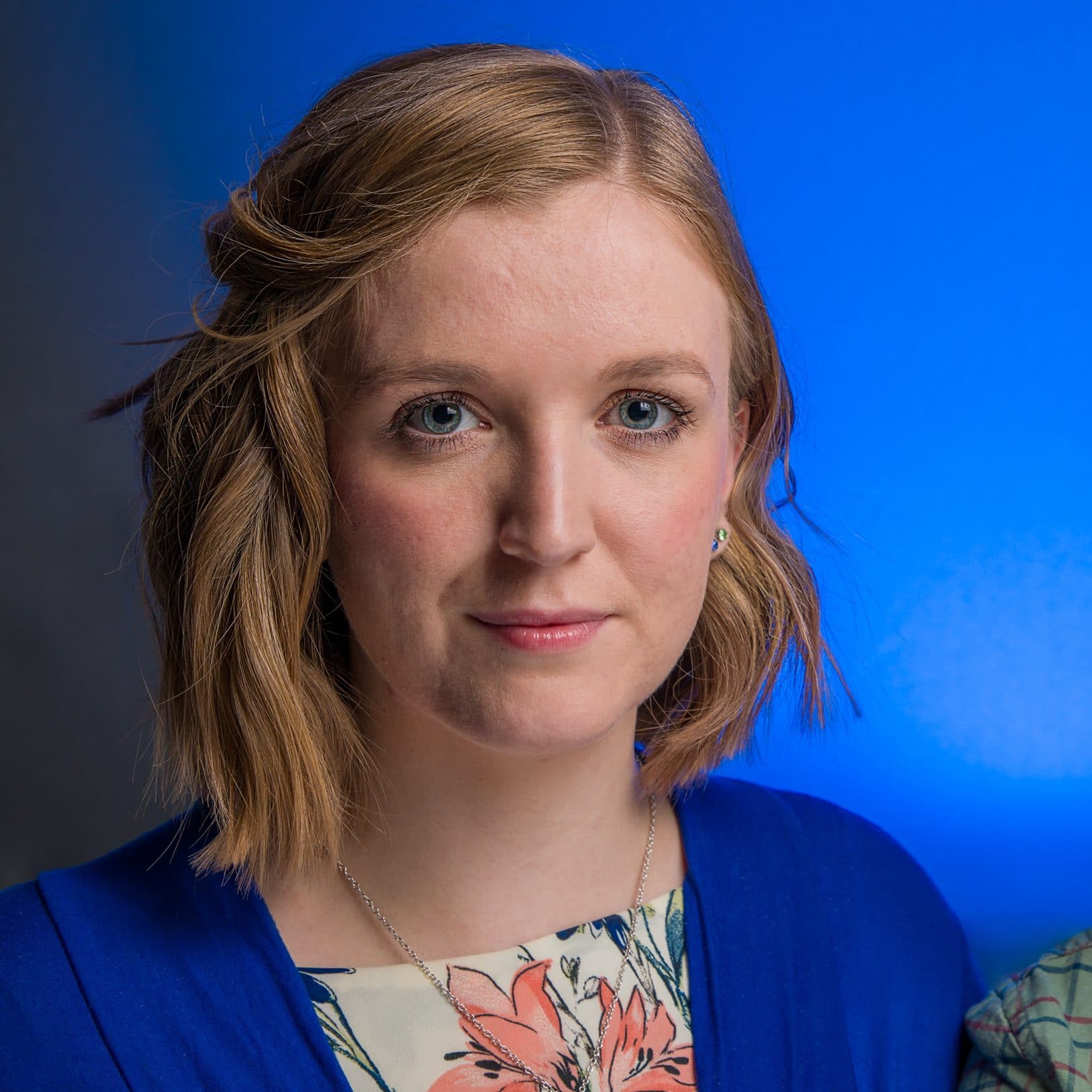 Rachel Hill is the highly ranked and multi-award winning thyroid patient advocate, writer, blogger, speaker and author behind The Invisible Hypothyroidism. She has two books: 'Be Your Own Thyroid Advocate' and 'You, Me and Hypothyroidism'. Her thyroid advocacy work includes authoring books, writing articles, blogging and speaking on podcasts, as well as being a board member for The American College of Thyroidology. Rachel has worked with The National Academy of Hypothyroidism, BBC, The Mighty, Yahoo, MSN, ThyroidChange and more. She is well-recognised as a useful contributor to the thyroid community and has received multiple awards and recognitions for her work and dedication. Rachel is British, but advocates for thyroid patients on a global scale.