Click here to listen to a reading of this blog:
I have a more personal blog for you this week, which, for those of you who have followed me for a while, know I like to include as well as my more informational blogs and articles. 
This one isn't about me and my personal thyroid struggles though. This one is about Adam, my now-husband!
I'm so happy to say that I married my long-term other half the other week. We went abroad to sunny Greece and tied the knot in a warm country (which was great for my hypothyroidism as I'm always cold!) after over eight and a half years together. In that time, he's seen me at both my best and worst health.
I've spoken about Adam, who I've been with since I was sixteen years old, numerous times on my blog and in my work and he's even written some pieces for my blog too, such as what it's really like living with a Hypothyroid partner. He's a huge part of my life and has helped to get me where I am today. I know I wouldn't still be here if it wasn't for him.
In my darkest days with Hypothyroidism and Hashimoto's he pulled me through. A lot of you will know that when first diagnosed and through my time on Levothyroxine (I eventually changed medication to Natural Desiccated Thyroid) I was suicidally depressed. It was Adam who made the decision to go ahead and order the new medication to start me on my road to recovery. He drove me to better health when I was about to give up.
All the times I was low in mood, grumpy, frustrated with my health and angry at doctors who weren't listening, he never once judged me but always stood by me, feeling frustrated with the doctor's too. He's spent hours researching with me to get me back to good health. He's never dismissed anything I've said or struggle with with thyroid disease.
He's come to many doctors appointments. Travelled miles to see a private doctor with me. Supported my decision in going part-time at work when I needed to for my health and even helped me set up The Invisible Hypothyroidism, encouraging me to run with it and help so many other thyroid patients out there. And look how far it's got. He encourages me in every way.
He's genuinely the best person ever. He's kind, caring and supportive beyond words. He's given my aching legs and feet countless foot massages. He dries my hair with the hairdryer when my arms are too weak. He knows when to tell me to stop and take over what I'm pushing myself too hard to do. I'm incredibly lucky.
As part of my vows, I mentioned that everything he does for me on tough thyroid days definitely doesn't go unnoticed, because it really doesn't. And those in our lives see that too.
Adam, this is a blog just for you.
Here's a photo just after we got married.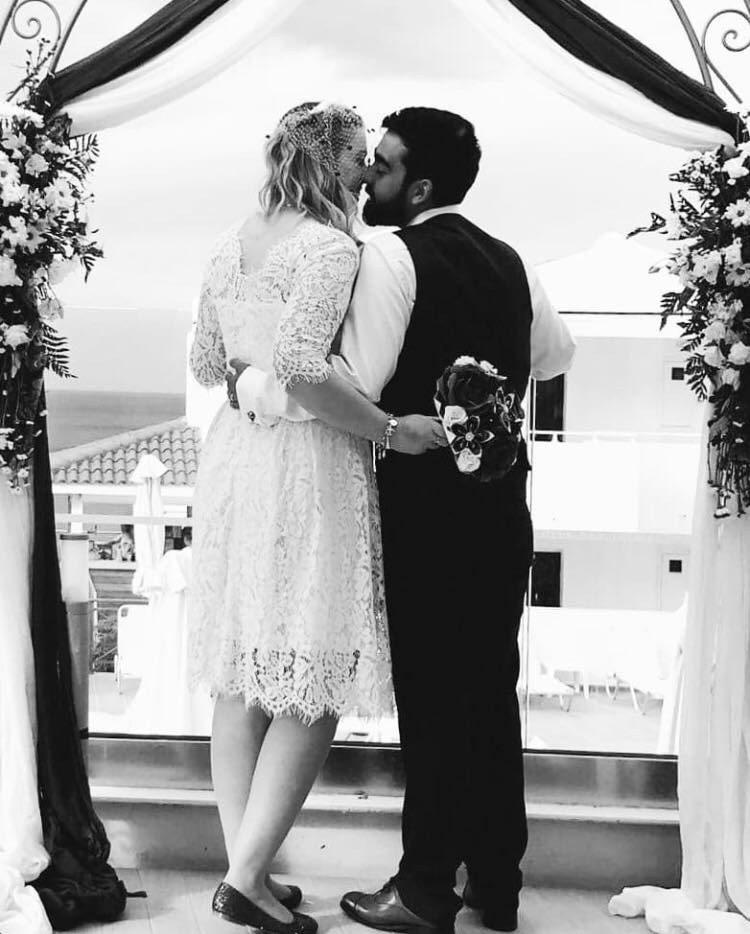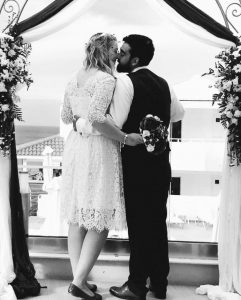 You can read my open letter to Adam here.
You can click on the hyperlinks in the above post to learn more and see references to information given.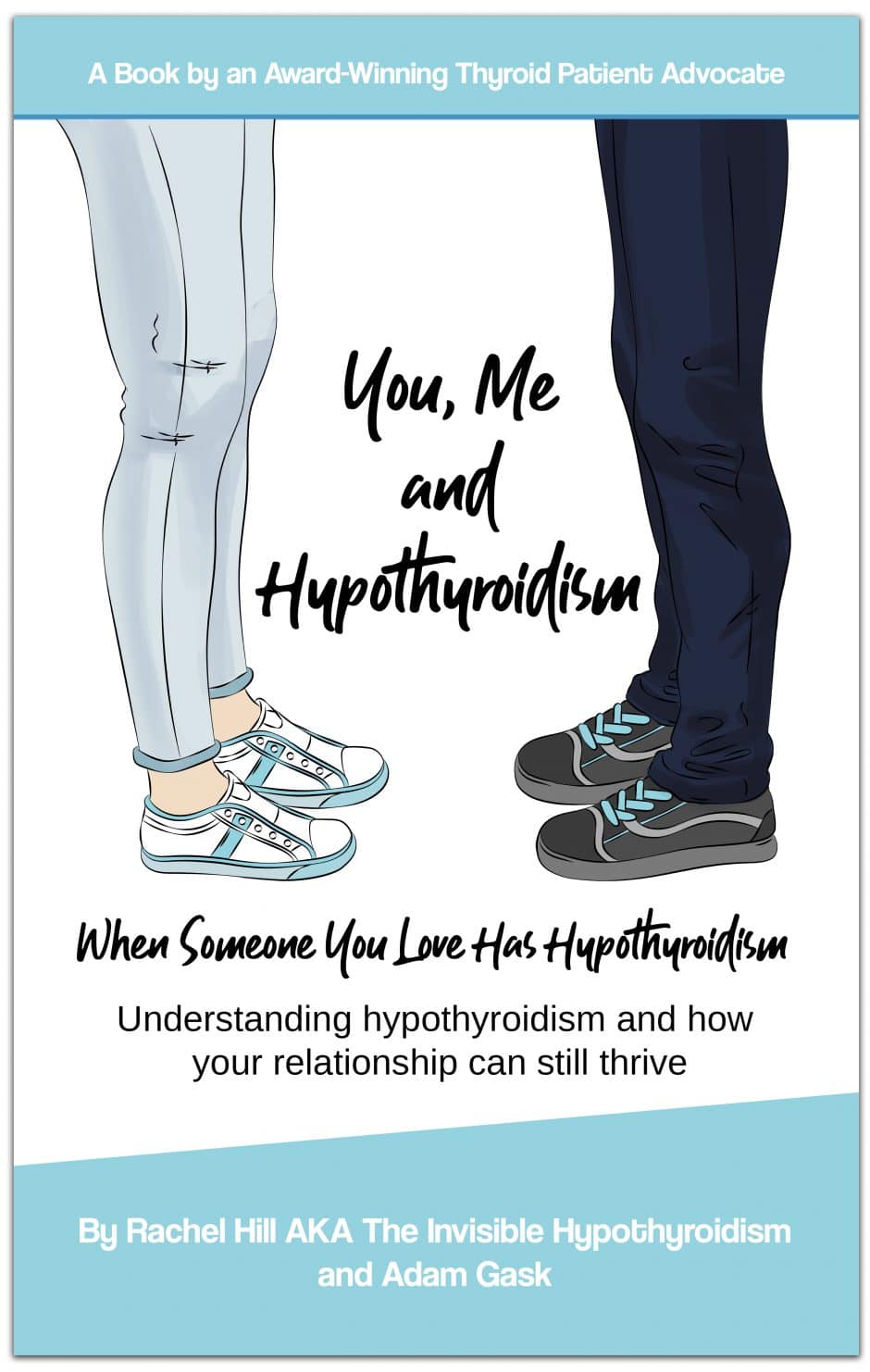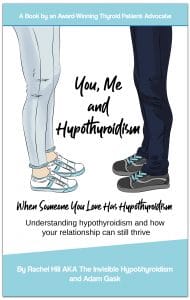 See also:
The book You, Me and Hypothyroidism: When Someone You Love Has Hypothyroidism, written by Rachel and Adam together. It covers how your relationship can thrive instead of suffering from thyroid disease.