Click here to listen to a reading of this blog:
Exciting news, my book is finally here! New to learning about your thyroid health? Learn why it's important to be your own health advocate in my book now.
Available on Amazon
A bit of a cheerier post among all of my moany ones lately.
You might remember that I got a Thyroid UK collection box to keep in the house, for any change I or my partner have, any change off visitors or found down the sofa.. etc.
Well, it was feeling pretty heavy so I emptied and counted it. There was £9.43 in there, which isn't bad. 🙂 I paid it in via PayPal to Thyroid UK who were very happy for the donation, and of course stated GiftAid!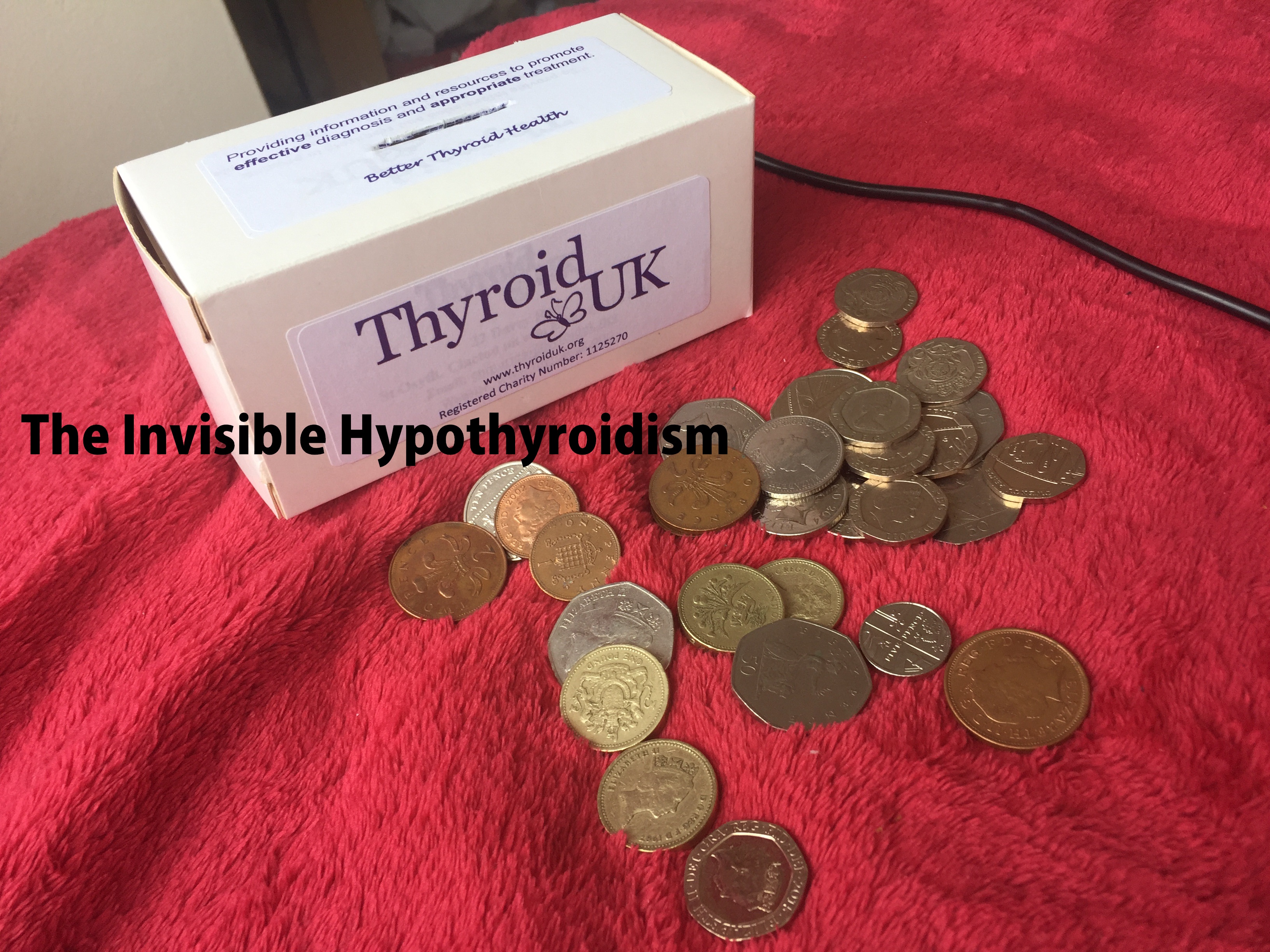 They've said it's OK for me to keep the box and rinse and repeat the process.
Thyroid UK do a great job. Can you find space for a collection box at home, work or in your local shop? Collection boxes not only help to raise vital funds, they also create awareness of Thyroid UK's important work.
https://www.thyroiduk.org.uk/tuk/donate/collection-box.html
---
Written by Rachel, The Invisible Hypothyroidism
Social
Community