Click here to listen to a reading of this blog:
On Sunday just gone, I completed The Colour Rush course in aid of Thyroid UK.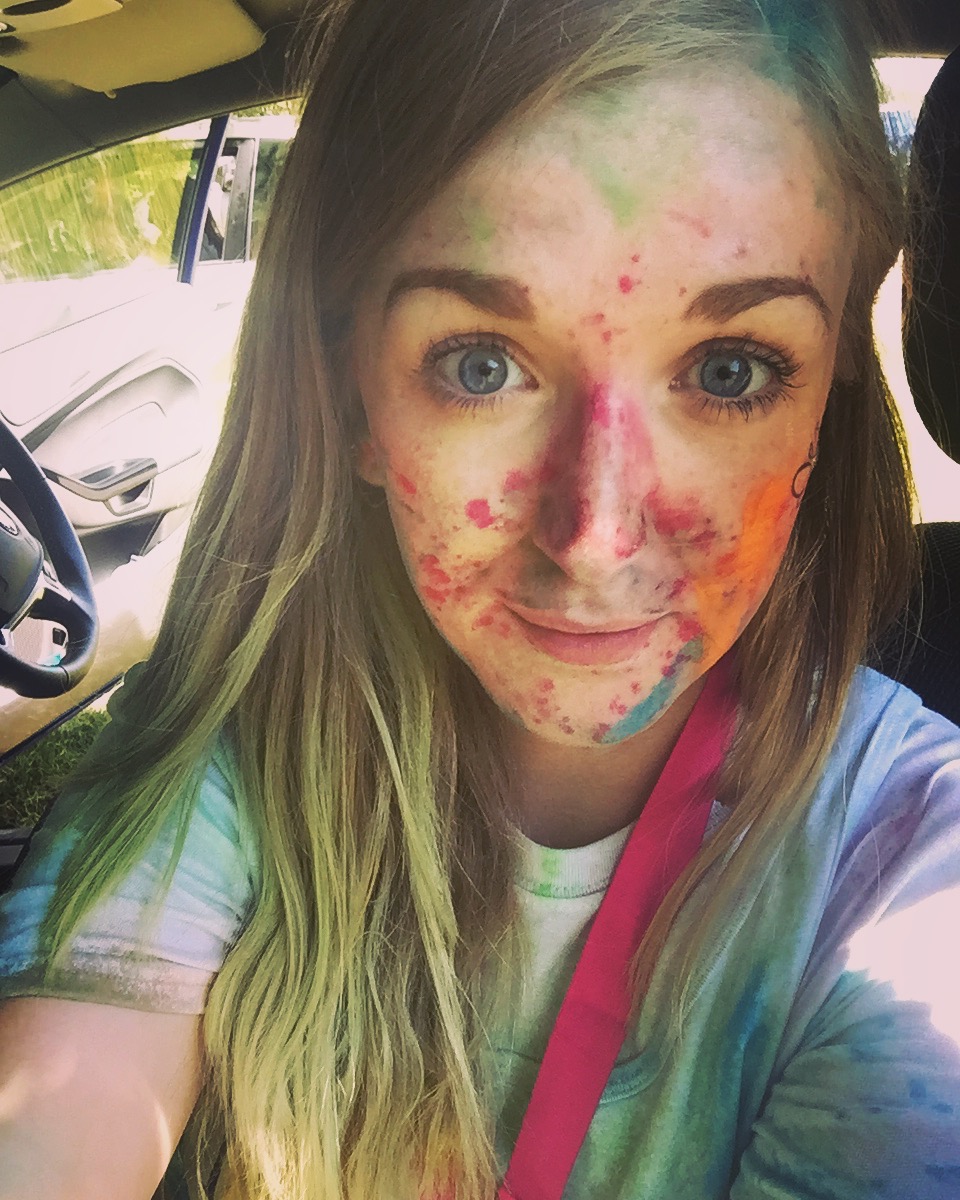 We started the event looking pretty bright in white and ended covered in all sorts of colours. The idea of the event is to celebrate friendship, health and happiness.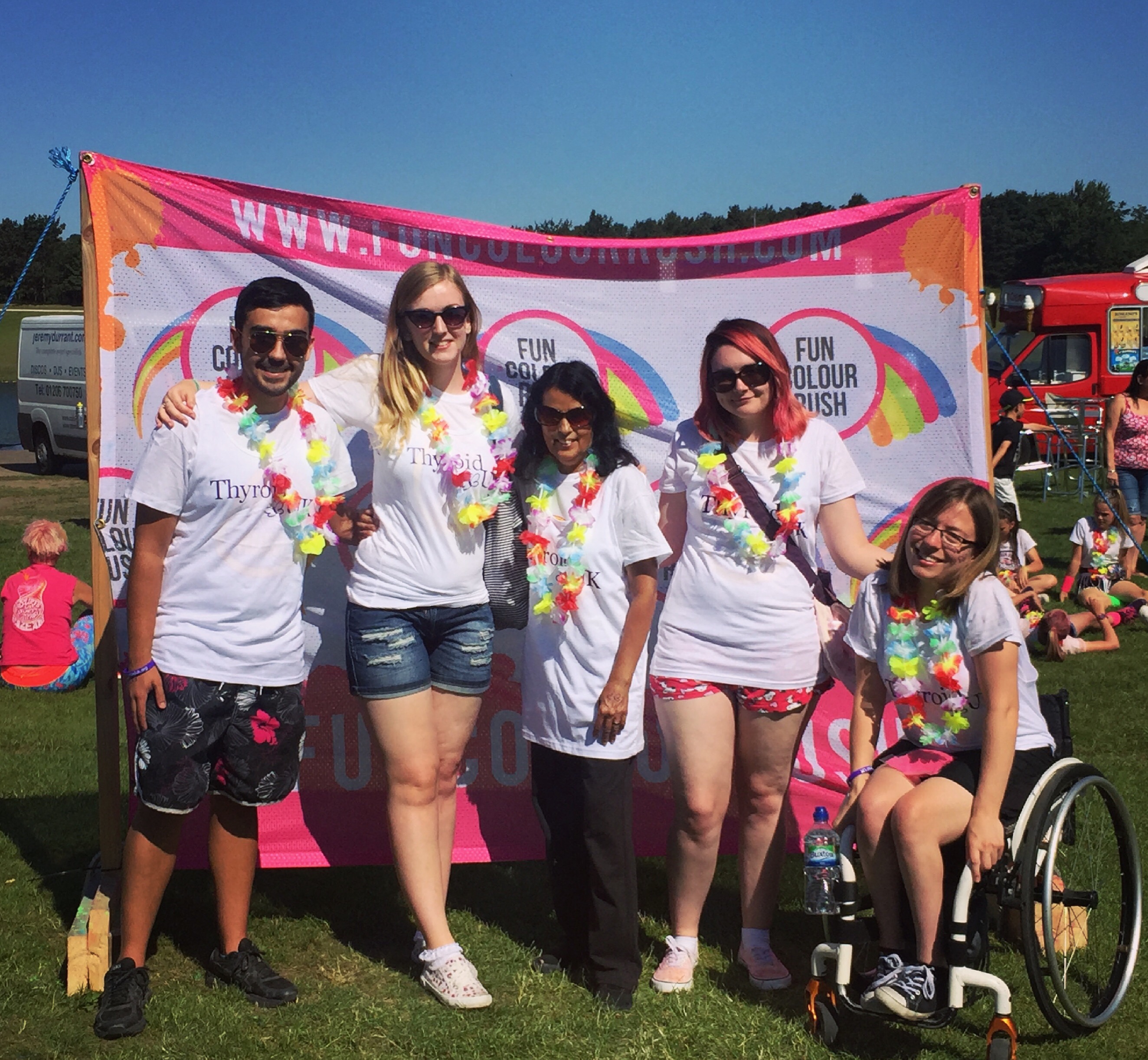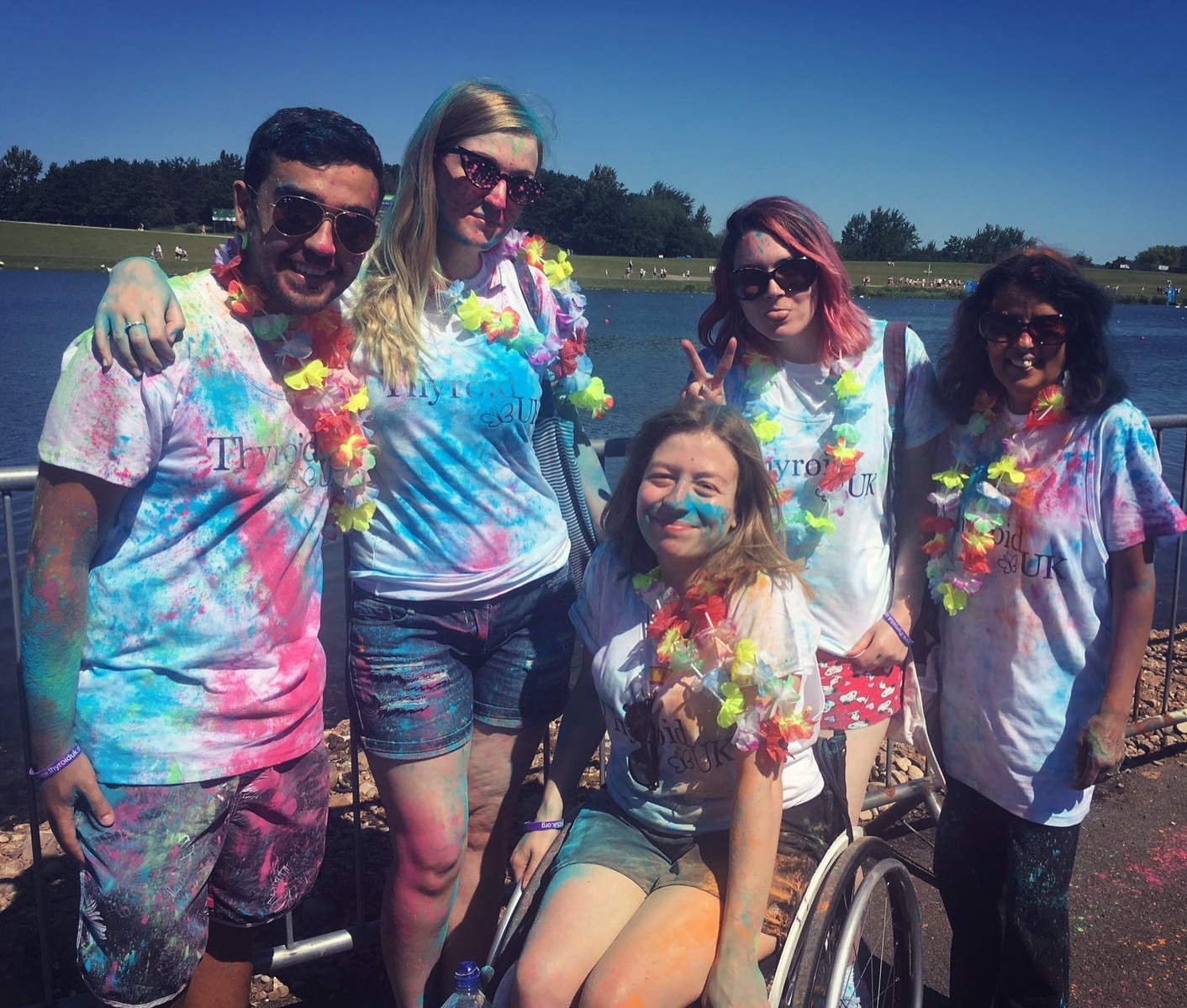 Completing the 5k course on Sunday was difficult after my recent illnesses and when I got about half way round, I really felt the struggle. My feet felt like they were going to drop off! But most the other members of my team also have health issues and so we supported each other round, slowing down and stopping when needed. It took us an hour and seventeen minutes in total.
We've raised £206.25 in total so far for Thyroid UK, surpassing our £100 target, which we're really please about. Our fundraising page is still open for another month, so if you wanted to donate still, you can – https://mydonate.bt.com/fundraisers/teamfabulousforthyroiduk#.WLa64TlvZjE.facebook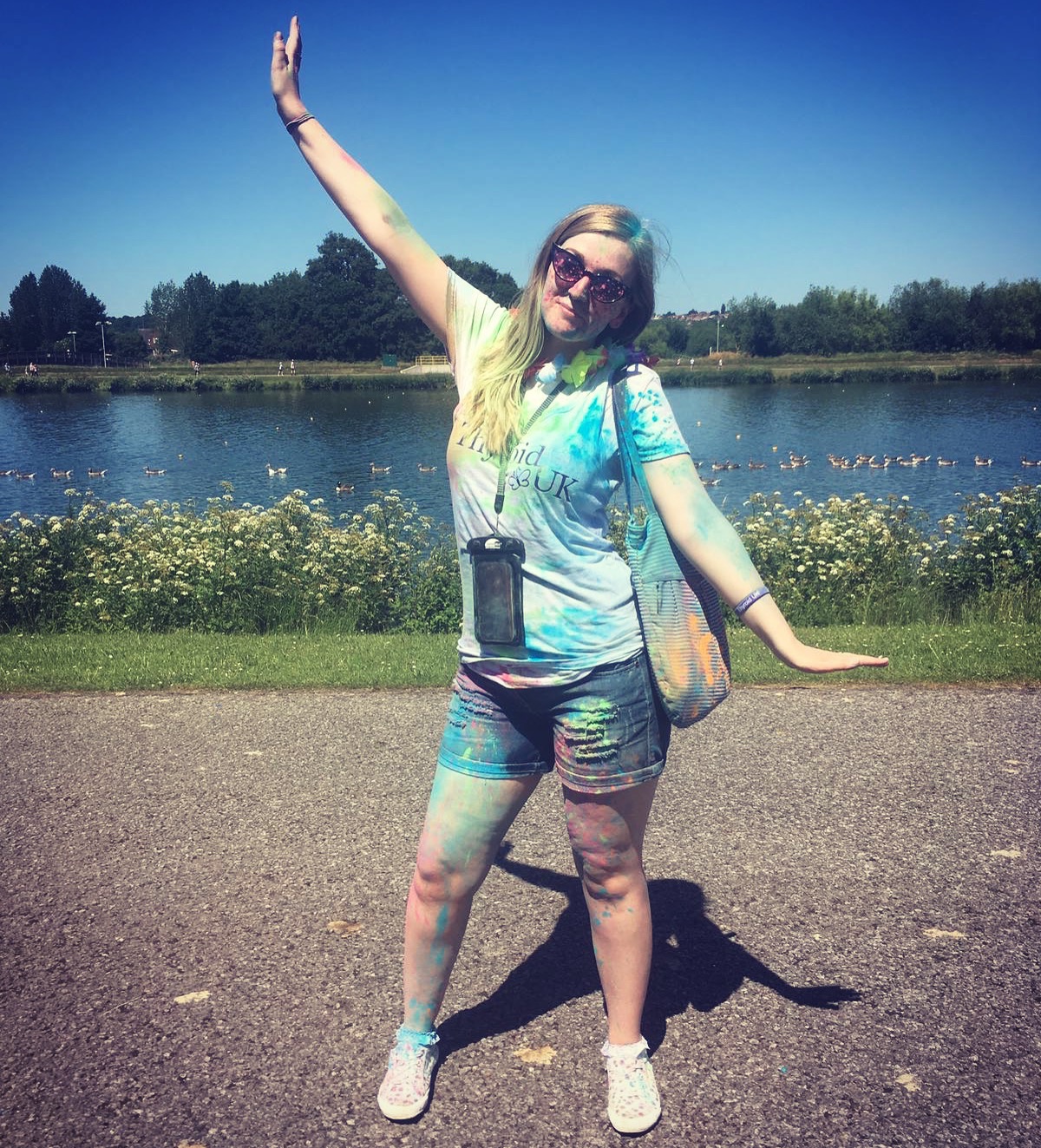 When we were changing in to our Colour Rush shirts and Thyroid UK vests, a woman in the toilets stopped me to ask if we were doing it for them. I explained we were and she said "So Thyroid UK is a charity then?" when I said yes, she replied "I didn't know there was a charity for it. I have low thyroid." I did the 'Yes, me too!' thing and she explained that she'd have to take a look in to it.
She'd just had her Levothyroxine dose increased and was hoping it would help. So we'd managed to raise a bit more awareness in that way, too. If she didn't realise Thyroid UK exists, she may not have realised that any lingering symptoms or going up and down in dosage of Levothyroxine isn't something you just have to put up with and finding other patients to talk to might help her. I don't think she realised so many also lived with thyroid disease.
Awareness and knowledge of thyroid disease is shockingly poor. The World Health Organization estimates that 750 million people in the world have some form of thyroid disease, including 1 in 20 people in the UK. The ATA say that as many as 60% are undiagnosed.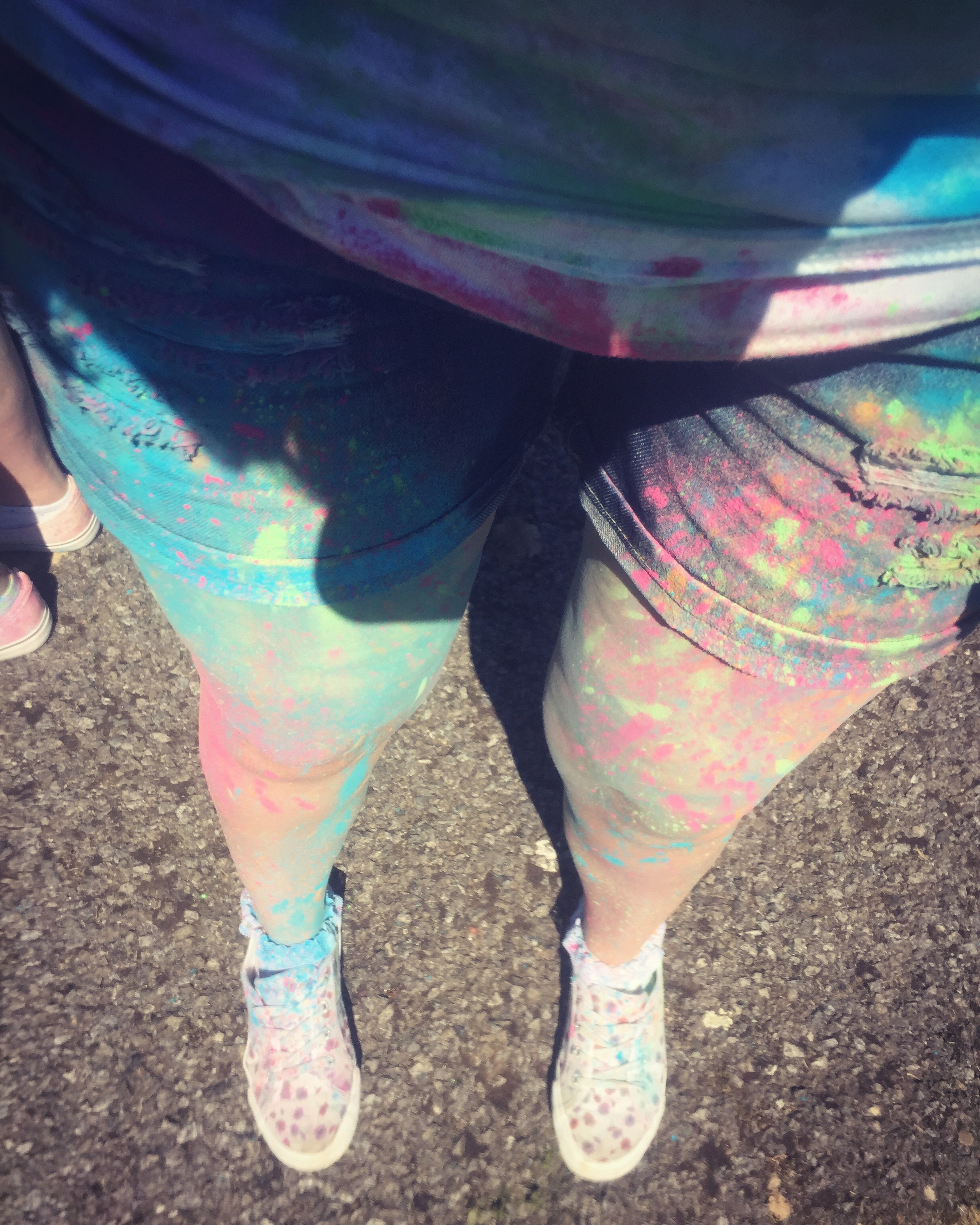 By doing events like this, we are not only raising money for charities and organisations to change how we're perceived and treated, but we're also raising awareness of the condition as a whole.
What do you think to the colourful pictures?!
You can click on the hyperlinks in the above post to learn more and see references to information given.