Click here to listen to a reading of this blog:
The past few months, my health has been very up and down, with a lot more downs that ups!
I've caught numerous colds and viruses going round throughout the winter, as well as having three ear infections, then reacting badly to the antibiotics, so I've been feeling pretty rubbish. My mental health has been struggling and my physical health has been extremely poor in the morning in particular. It's been quite the struggle.
So, I decided I needed to implement some key things to get my health back on track. These included trying to think more positively again, and thinking about how far I've already come, when I feel like I can't bear to go on, as well as cleaning up my diet, getting back in to a good bedtime routine, making time to do self-care activities and eliminating as many stressors as possible.
I also made a board to encourage thinking positively and staying motivated, which sits by my bed, so it's the first thing I see in the morning.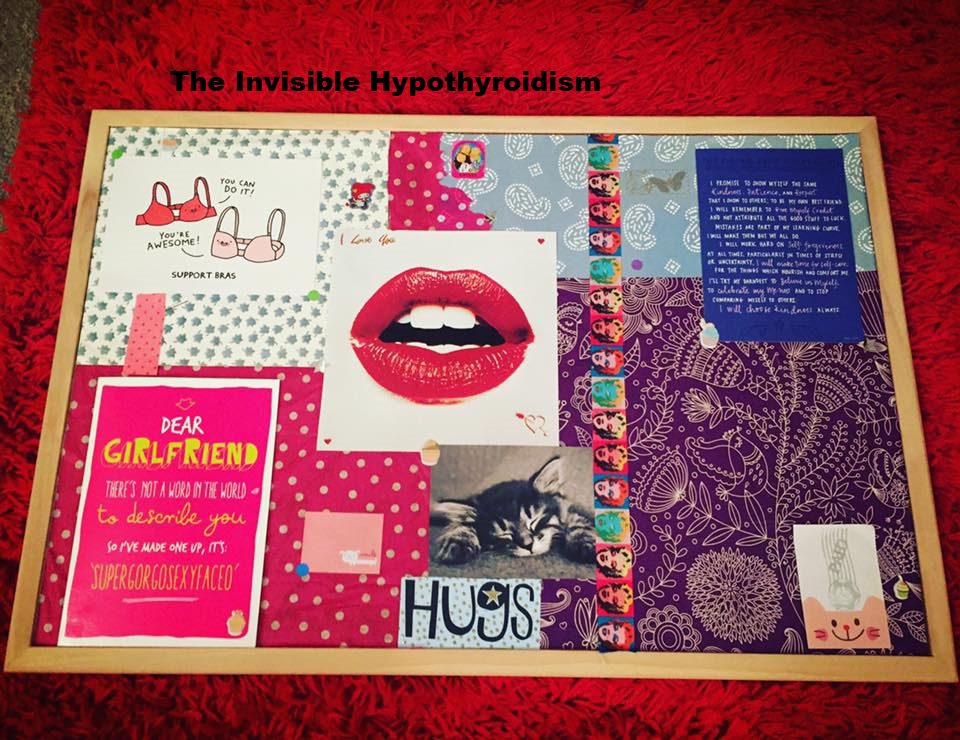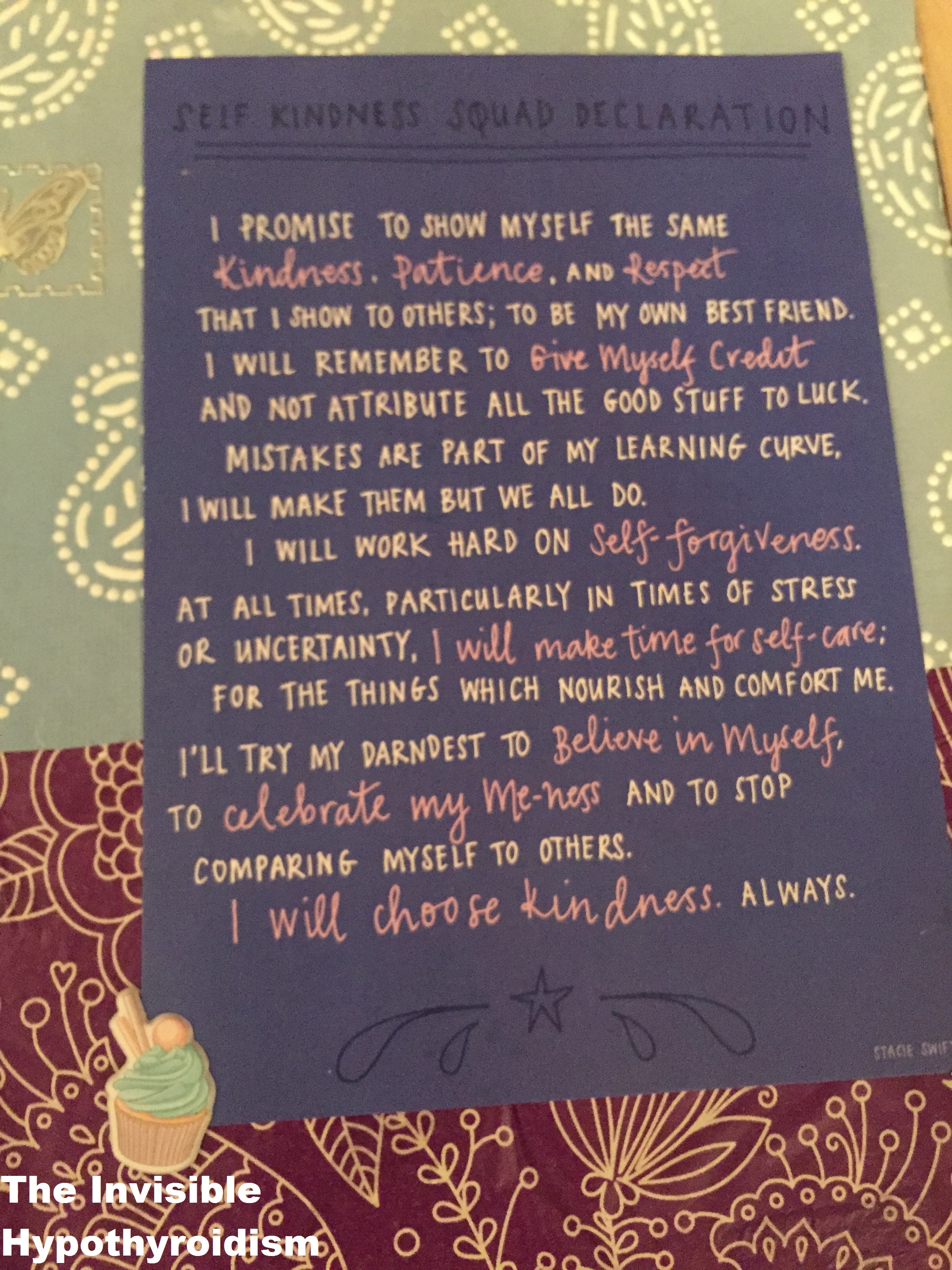 It includes the self kindness declaration I received in my Buddy Box last month, which I love.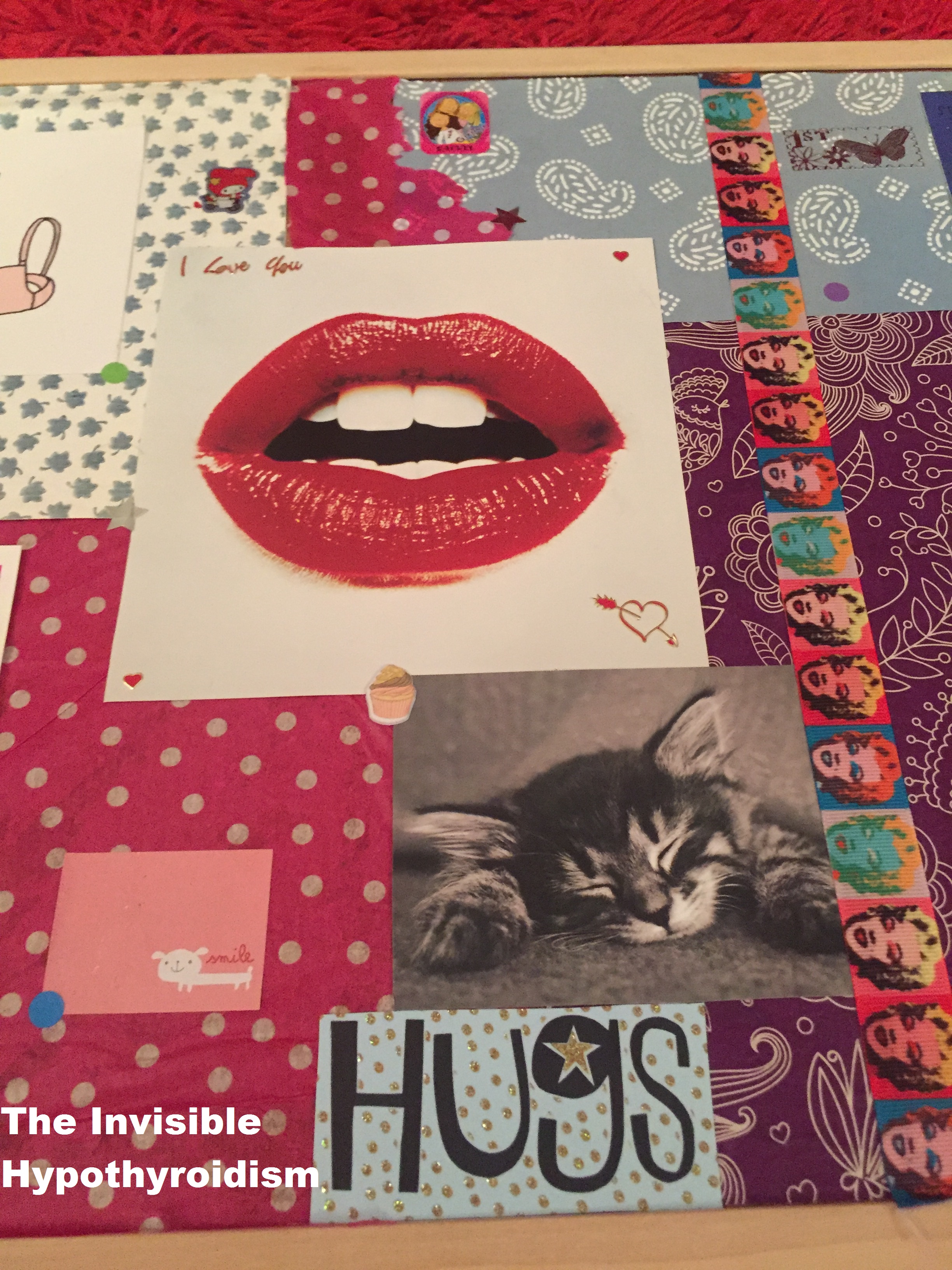 As well as a cute kitten (who doesn't find kittens de-stressing?) and 'hugs' because, again, who doesn't like hugs?
I also included a cute post card my best friend gave me for my birthday last year, which reminds me that I have support around me. Plus, it's funny.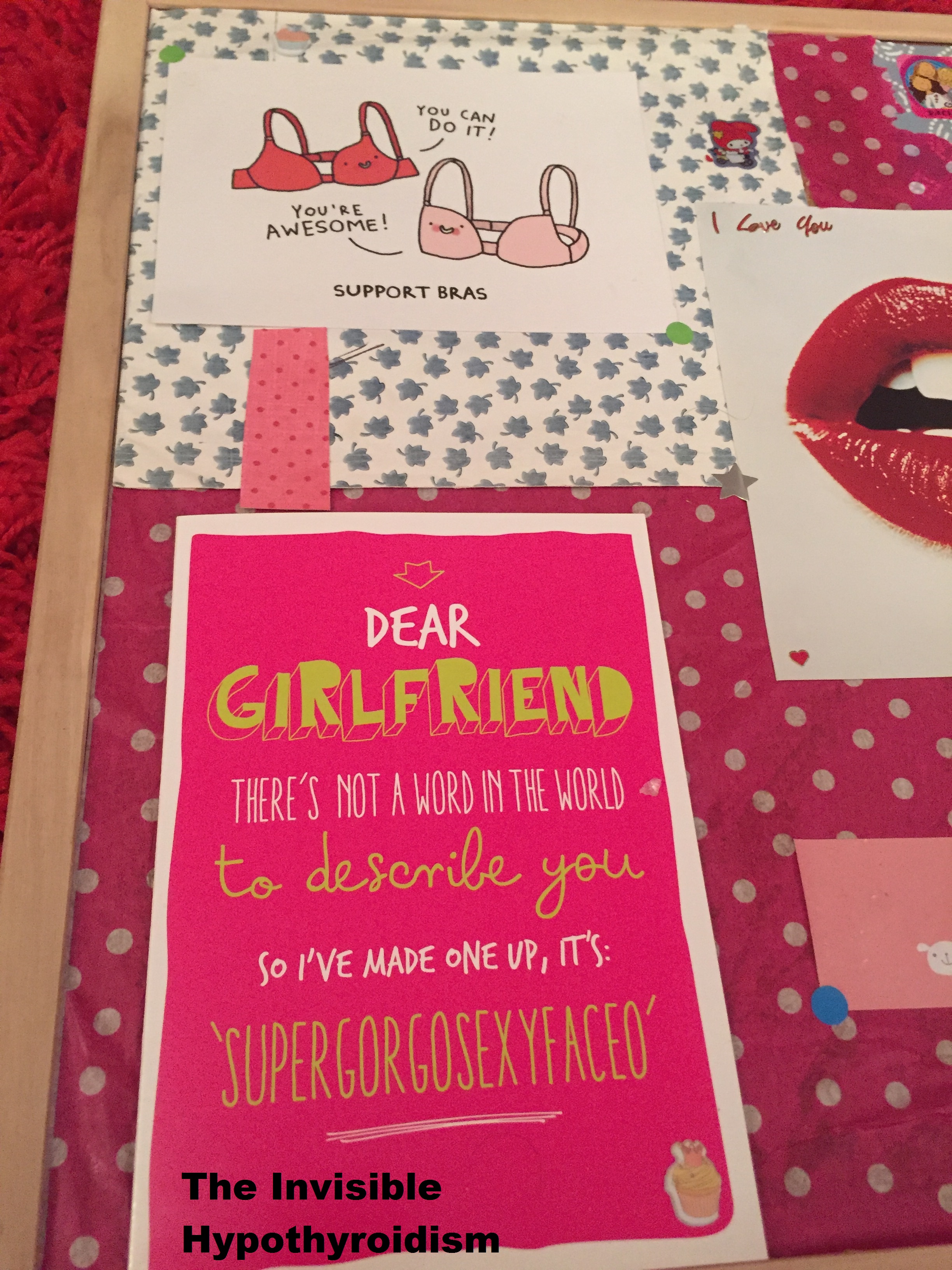 Just making this board reminded me of how much I love crafty things and projects, and helped me feel de-stressed.
And I found this cute note in my lunch bag at work, the other week, which I'll probably add to it. I am so thankful for my wonderful other half.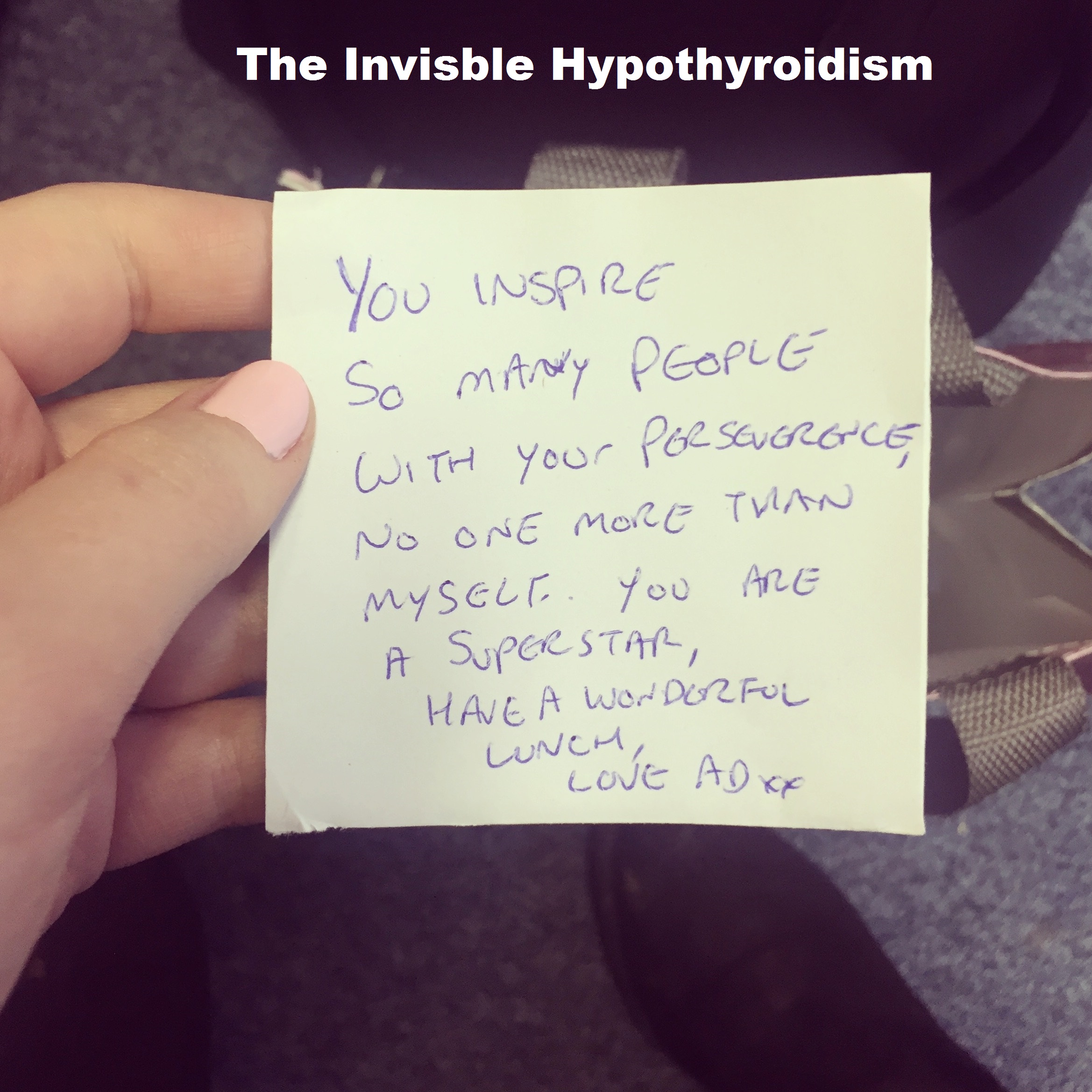 Also, you've probably noticed that I haven't been writing as many informational blogs and articles lately, but been focusing more on how I'm doing, what I've been up to and venting some common frustrations of thyroid patients, instead. But when my health starts to improve, as it already is doing a little bit, I will get back on track with writing more informative articles. They take more time as I do a lot of research and source referencing when putting them together.
I've already picked up a thyroid book for the first time in months, again, so I'm getting there.
Here's to a healthier, happier me. Stay tuned.
See also: 5 Ways To Practise Thyroid Self-Care
How are you doing? Please use the comments section below to check-in. 
* * *
Please remember that if you're a thyroid patient living with poor mental health or lingering physical symptoms, that you don't have to live this way. To address why you may still be feeling unwell (often despite being on thyroid medication too), please see this article and go through each suggestion, putting your thyroid jigsaw back together.
You can click on the hyperlinks in the above post to learn more and see references to information given.