Click here to listen to a reading of this blog:
It has been a while since I left the country (almost a year) and so my wanderlust trait was itching to travel. We decided a while back that we would celebrate our first wedding anniversary with a trip to the romantic city of Bruges, in Brussels, and so I thought as always, I would share how I managed my health on the trip. Because you CAN thrive and live life to the full with hypothyroidism and Hashimoto's!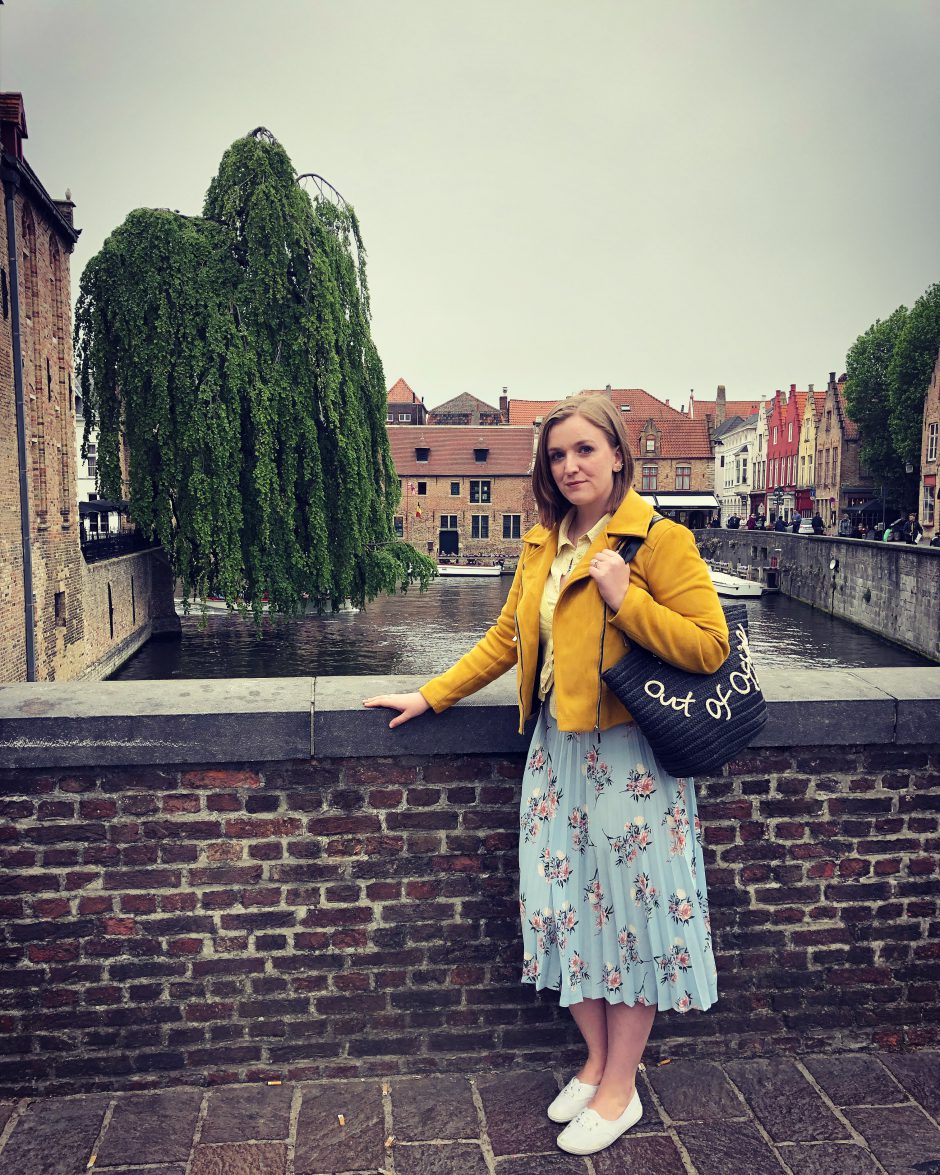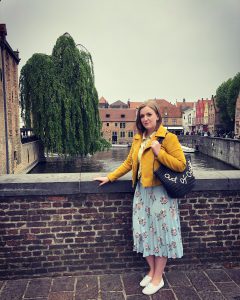 In order to get to Bruges from England, we took three trains. One down to London, which left just after 9am, another (the Eurostar) from London to Brussels and the final one from Brussels to Bruges. And then we did the same but in reverse on the way back.
The morning of travelling is always crucial for me, so I started the day with a high protein breakfast, avoiding sugar of course, so as to stabilise my blood sugar and energy levels. Packing travel snacks such as protein bars, nuts, cheese and olives worked wonderfully, as well as being prepared by taking my BPA and BPS-free water bottle with me!
I read a book most of the way, also breaking this up with some music on my iPod, and the journey itself was fine.
When we got to the hotel, I was a little concerned that it was up so many flights of stairs (six!) as we usually book somewhere on the ground floor so as to conserve as much energy for sightseeing as possible, but it wasn't too bad overall. We left the hotel each morning after breakfast and returned in the evening for bed, so we were smart about not needing to climb them several times a day, by making sure we had everything we needed before leaving each morning.
Keeping a bottle of water and snacks on me at all times, this is one of my best tips when travelling with a thyroid condition as sudden low energy levels or blood sugar can be a huge interruption to the enjoyment of your trip. So make it a priority to keep these in check.
The weather was pretty much the same as back home in the UK, so I packed what I would usually wear back there and we made a point of going to inside attractions when it rained or got particularly cold. My body temperature has never regulated itself very well so I listen to it much more closely these days. Being wet and cold can really make me feel rubbish!
One of the most impressive parts of the trip was my ability to climb a very steep 400-step tower in the centre of Bruges, which admittedly, did daunt me.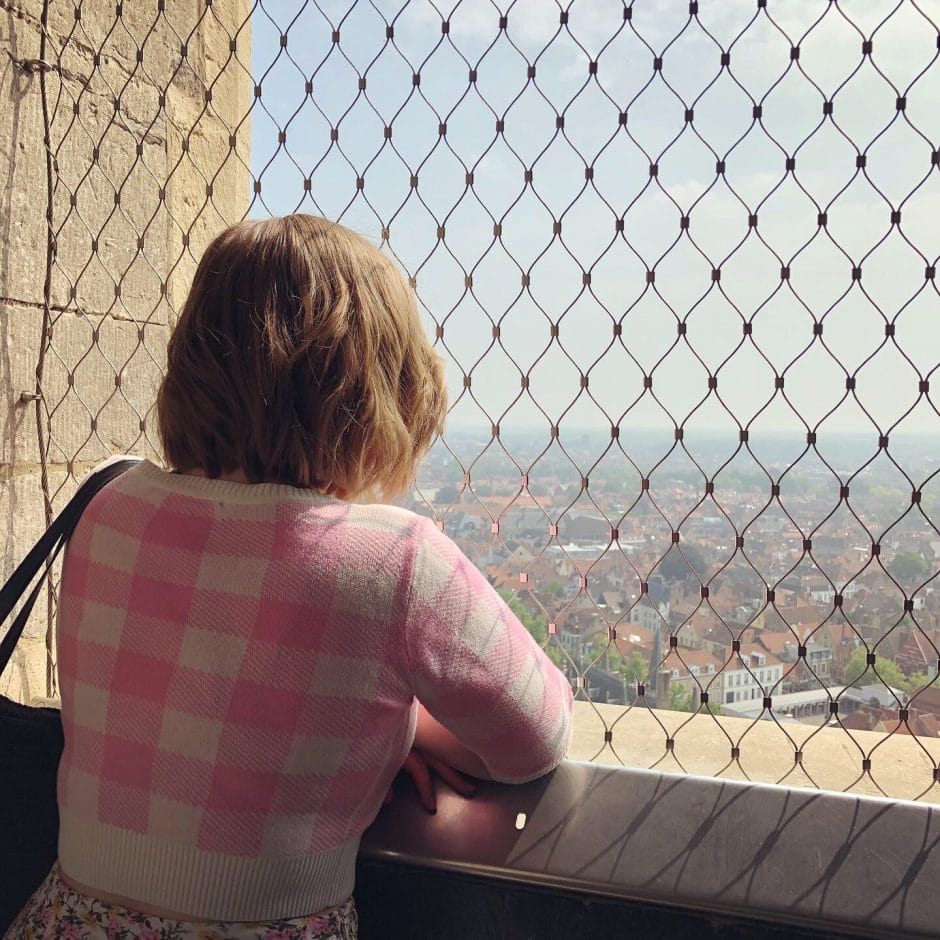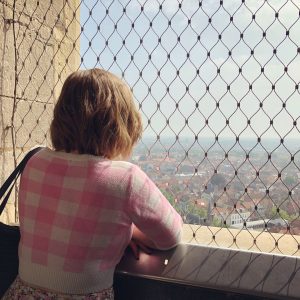 I hadn't given much thought to it before we got there but upon queueing to enter, there were several signs reiterating that it was 'extremely strenuous' and to not enter if you had a heart condition or any possibly of not being able to complete it… but, I did it! And this was quite a big moment for me as someone who was once so unwell with hypothyroidism that she had to have her other half carry her up and down the stairs at home.
I also did a lot of cycling on the second day which was loads of fun and I actually found it to be not energy draining at all.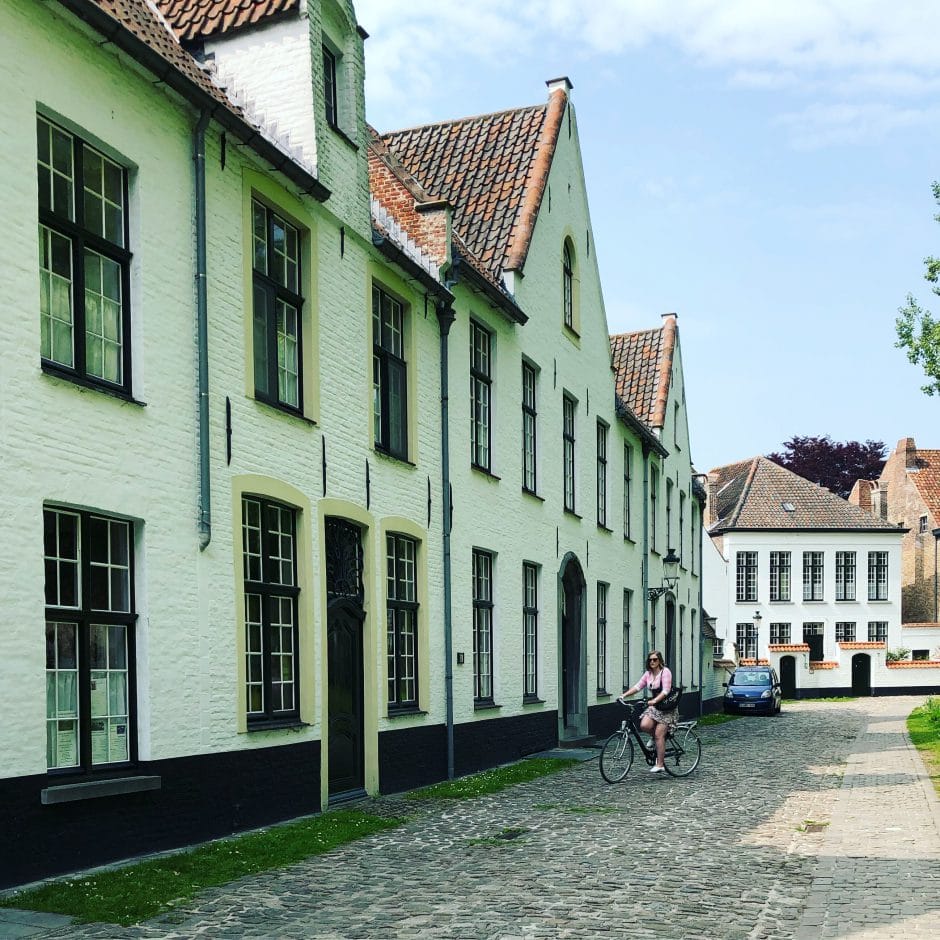 Being gluten-free wasn't too difficult. Whenever we asked about it in restaurants and cafes, staff answered confidently and without any issue, which foods were safe for me to eat. I had everything from chicken, chips, pitta, cheesecake, pasta and more. And a lot of places did dairy-free and vegan options, too. Enjoying the Belgian chocolate, which Bruges is incredibly famous for, was a delight, and I did spot gluten-free and non-alcoholic beers too (another thing they're famous for) but as I'm not a beer fan, I didn't try any of these.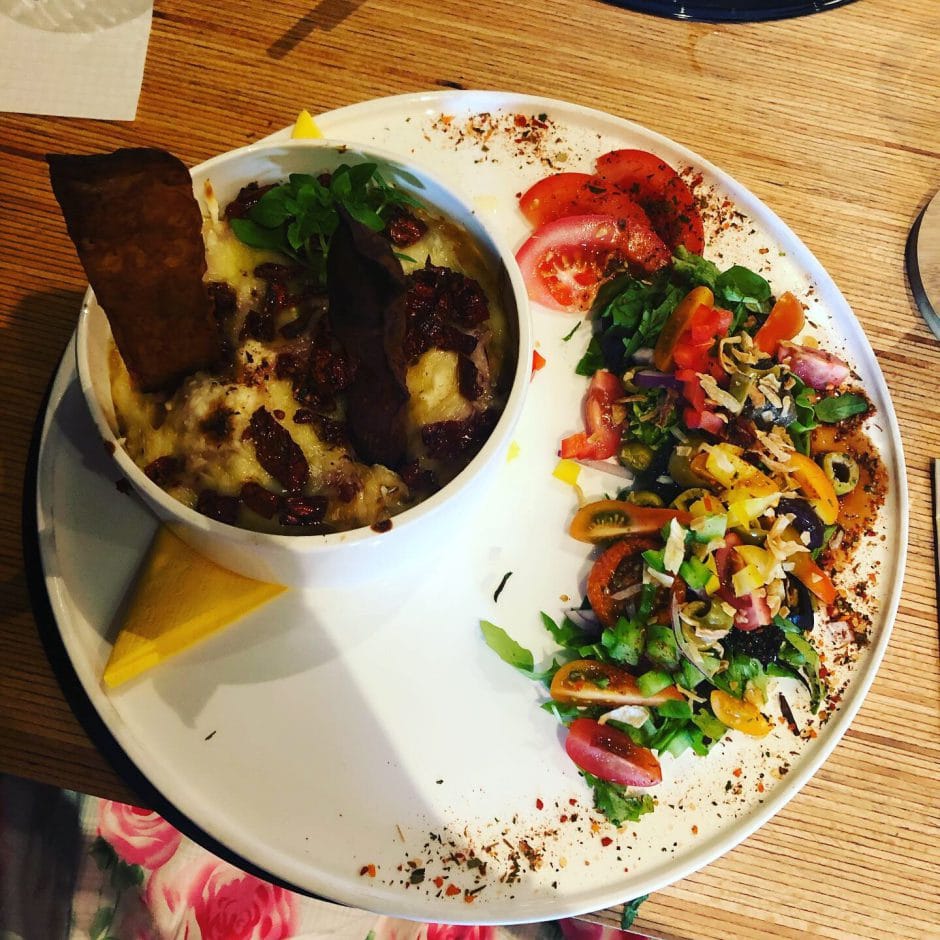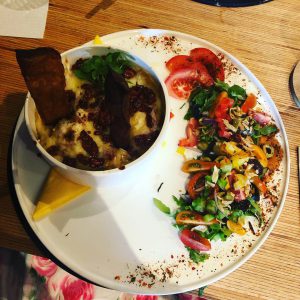 I planned ahead when it came to breakfast. It was included in our hotel room price, but I still packed some high protein gluten-free breakfast options to take with me, and I did end up using them every morning, so that was hugely helpful!
I was very good at remembering to take my thyroid meds and the supplements that I currently take, every day and on time, thanks to my pill organiser and reminders on my phone. Keeping on top of these are incredibly important to how well I find myself on the trip.
I have gotten better at being realistic with myself when it comes to expectations on holiday too. There were times that I had to catch up on sleep and make this a priority so that it paid off in the longterm. For example, we got up about 8am on most days but on one morning, after a late night, we slept in a couple more hours and had a slower start to the day. Being able to adjust speed based on health has been a very valuable lesson! There was one day where we both also came back to the hotel mid-afternoon and had a nap to recharge before dinner and this was heavenly.
Knowing when to slow down and take it easy is crucial in managing your health conditions and energy levels on holiday. There's no shame in getting an early night or not pushing yourself to do more than you can safely manage, just because 'you're on holiday and should be making the most of it'. Go at your own pace! You can always take a seat and people-watch, have a coffee or read your book if you need to slow it down.
The one thing I was a bit frustrated with whilst away was my bowel movements slowing down which always makes me feel a bit more 'urgh' and sluggish, but I'm sure it was just being out of the routine and eating different foods to usual. However, constipation can be a sign of hypothyroidism so I'm keeping an eye on it in case it's in relation to my health.
I made sure to stay hydrated and I didn't have any alcohol on the whole trip as this always seems to make me feel a bit rubbish afterwards, so I never feel like it's worth it.
Overall, this trip has been the easiest when it came to my health, in a very long time. It didn't feel like my health got in the way at all really and Adam commented on it being a very easy, stress-free holiday.
After getting home late on the Monday night, I was back at work on the Tuesday morning and feeling fine. Not tired or worn out at all, which is how I used to feel after trips and vacations in the early days of my thyroid disease diagnosis.
See my full list of travel tips with a thyroid condition here.
How do you find travelling with a health condition? Feel free to share any tips or things you've learnt in the comments section below!
You can click on the hyperlinks in the above post to learn more and see references to information given.