Click here to listen to a reading of this blog:
To go to my shop, click here.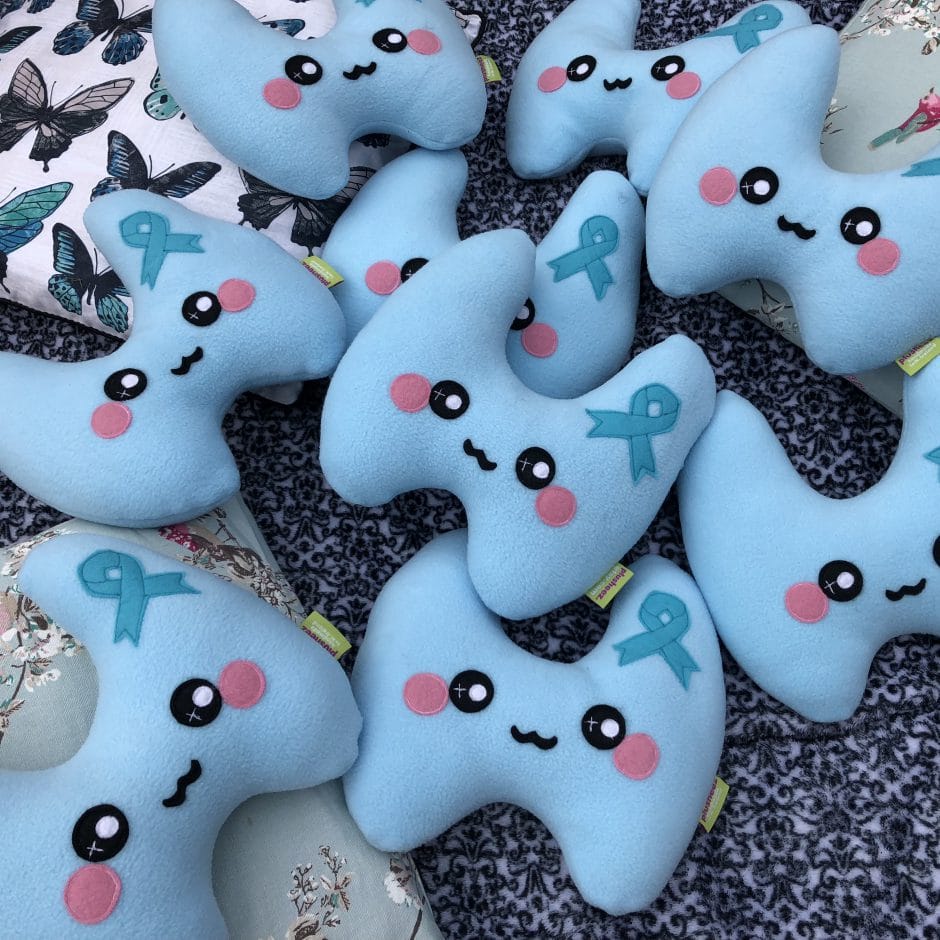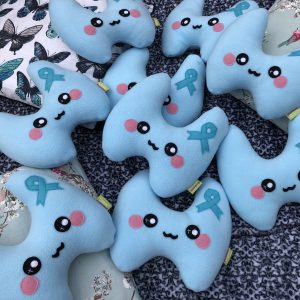 Need a new thyroid?
I had these adorable, lovingly handmade Theo The Thyroid plushies created exclusively for The Invisible Hypothyroidism! You won't find them anywhere else. I'm so excited to finally share them with you.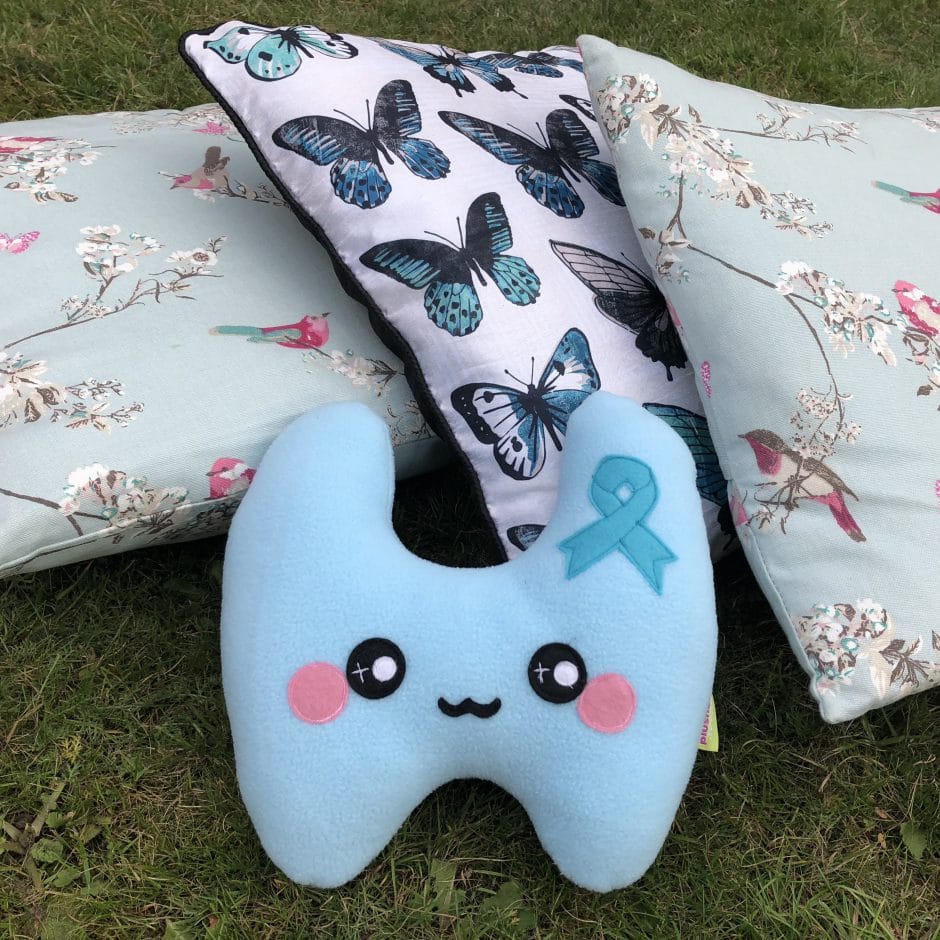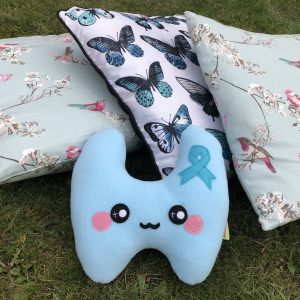 When I commissioned someone to make these for me, I went with the international colour of thyroid awareness and included an awareness ribbon as I felt it was very apt, but these fun plushies also have several purposes. Theo could simply be a soft toy to adorn your bed, a cushion for your armchair, a comfort pillow on tough thyroid days or even as an educational tool to raise awareness of thyroid conditions and what the thyroid gland does. These plushies make a great gift, too.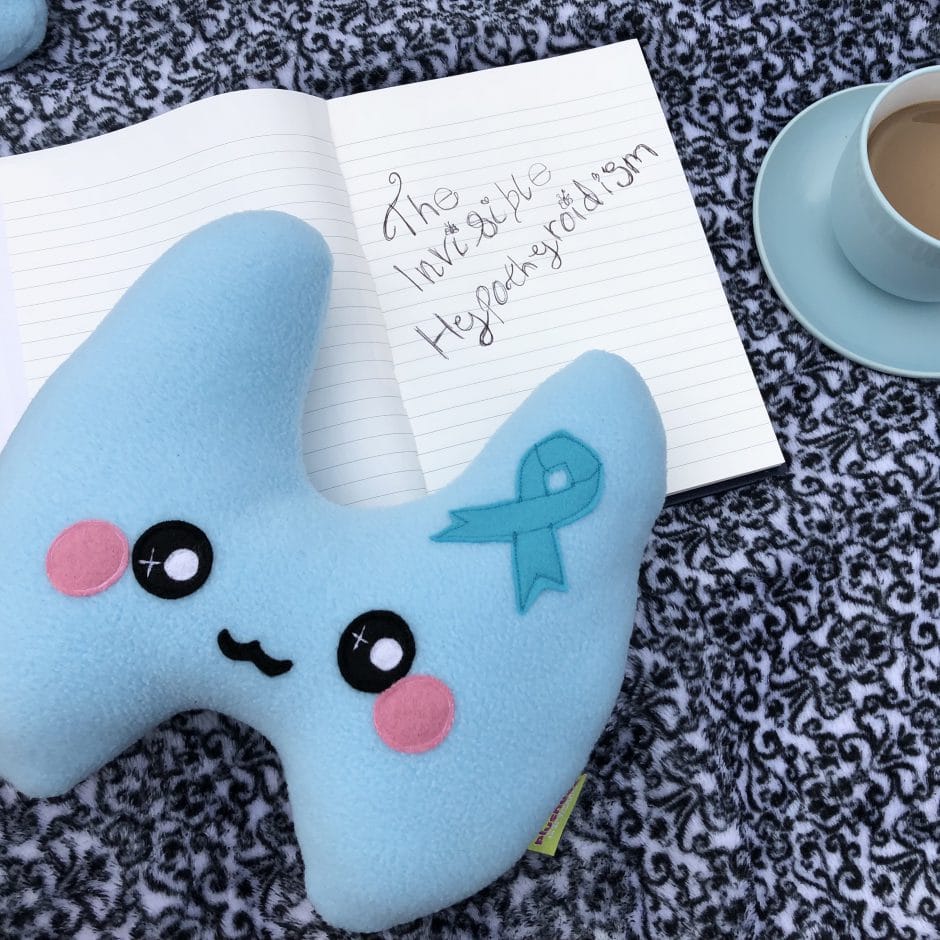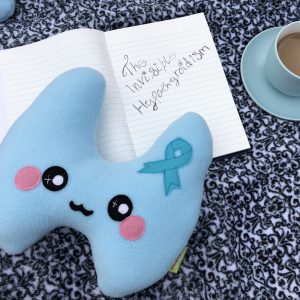 You could take him anywhere.
His measurements are:
Height of 25cm (10inches)
Width of 23cm (9.5inches)
But as each Theo The Thyroid has been lovingly handmade, exact measurements may differ slightly. He's made of soft fleece and filled with hollow fibre for a sturdy shape that also allows you to reshape him slightly as desired. Although, who's thyroid is perfect anyway?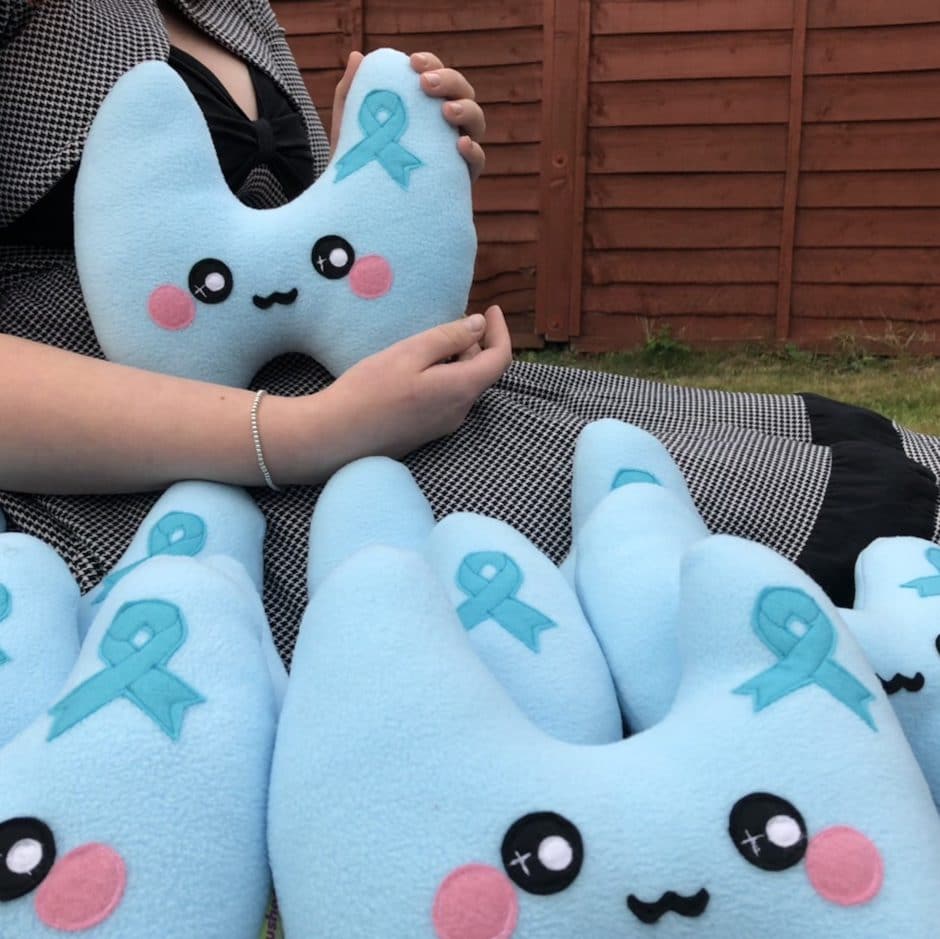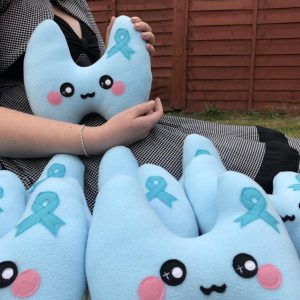 I have a very limited quantity of Theo's available and due to the huge amount of positive feedback I've had about him on social media already, I don't think my first batch will be around for long. And each plushie takes a while to make so I might not have more in for a while either! For that reason, if you're wanting to own a Theo The Thyroid, I suggest grabbing one while they're still available.
And tag me in your photos on social media to show me where he goes and what he gets up to!
You can get a Theo The Thyroid here.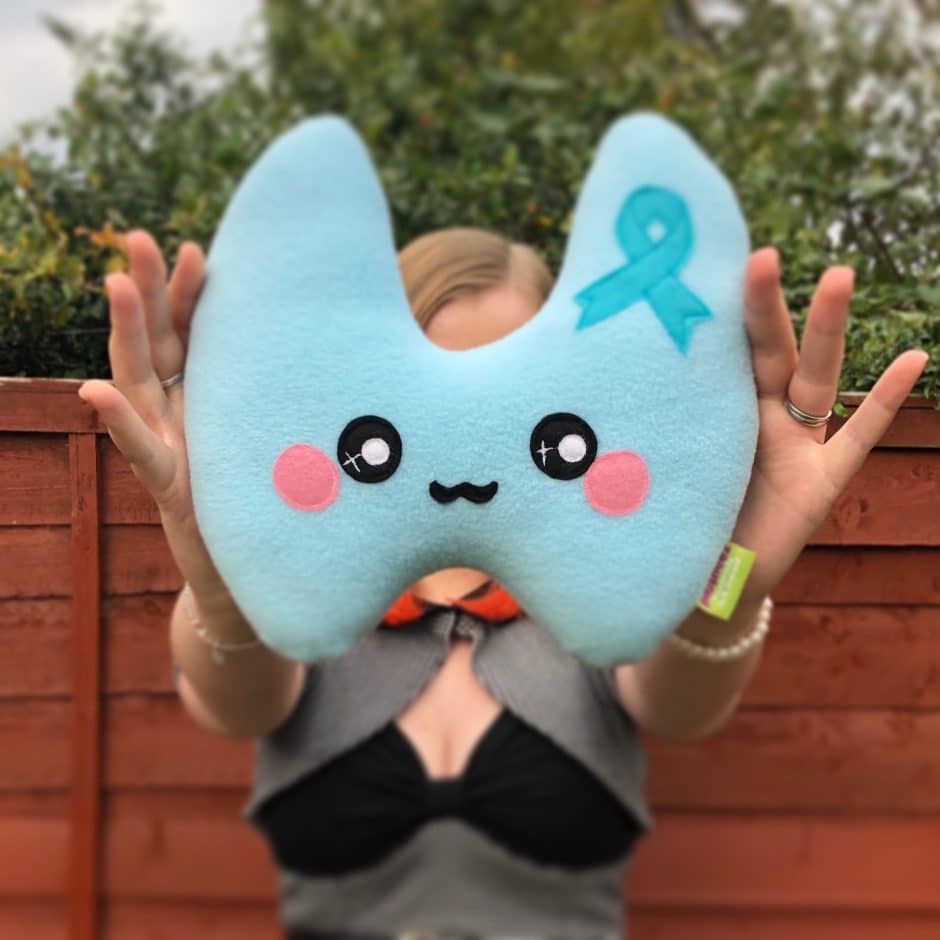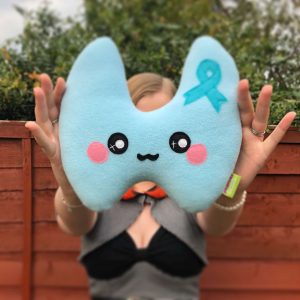 Do you want a Theo?