Click here to listen to a reading of this blog:
Read the last blog in this series.
I suspected back in January that I had adrenal fatigue (fatigue and many other symptoms caused by dysfunctioning adrenals) when my switch from Levothyroxine to NDT wasn't as smooth as I'd hoped and my Free T3 was pooling in my blood (blood tests showed a high T3 even though I had an OK TSH and Free T4, which is a key sign of adrenal issues).
So, after my endocrinologist refused to test them, saying that he could tell by looking at me that they were fine, I tested them myself online.You can find testing options here and here.
When I got the results back, they showed that I had elevated cortisol, adrenal fatigue, all day.
Following this, I attempted to lower the high cortisol using Holy Basil, then Seriphos, and other lifestyle changes such as encouraging good sleep, going to bed by 10pm, vitamin supplements etc. basically things that promote good adrenal health.
I came off the Seriphos two and a half weeks ago, and feel pretty good, so I'm now retesting my adrenal function, to actually see how it's doing. I've just ordered the test and it's here now.
The test comes with everything you need, including instructions on how to complete it and how to send it back to them, so make sure to read this carefully.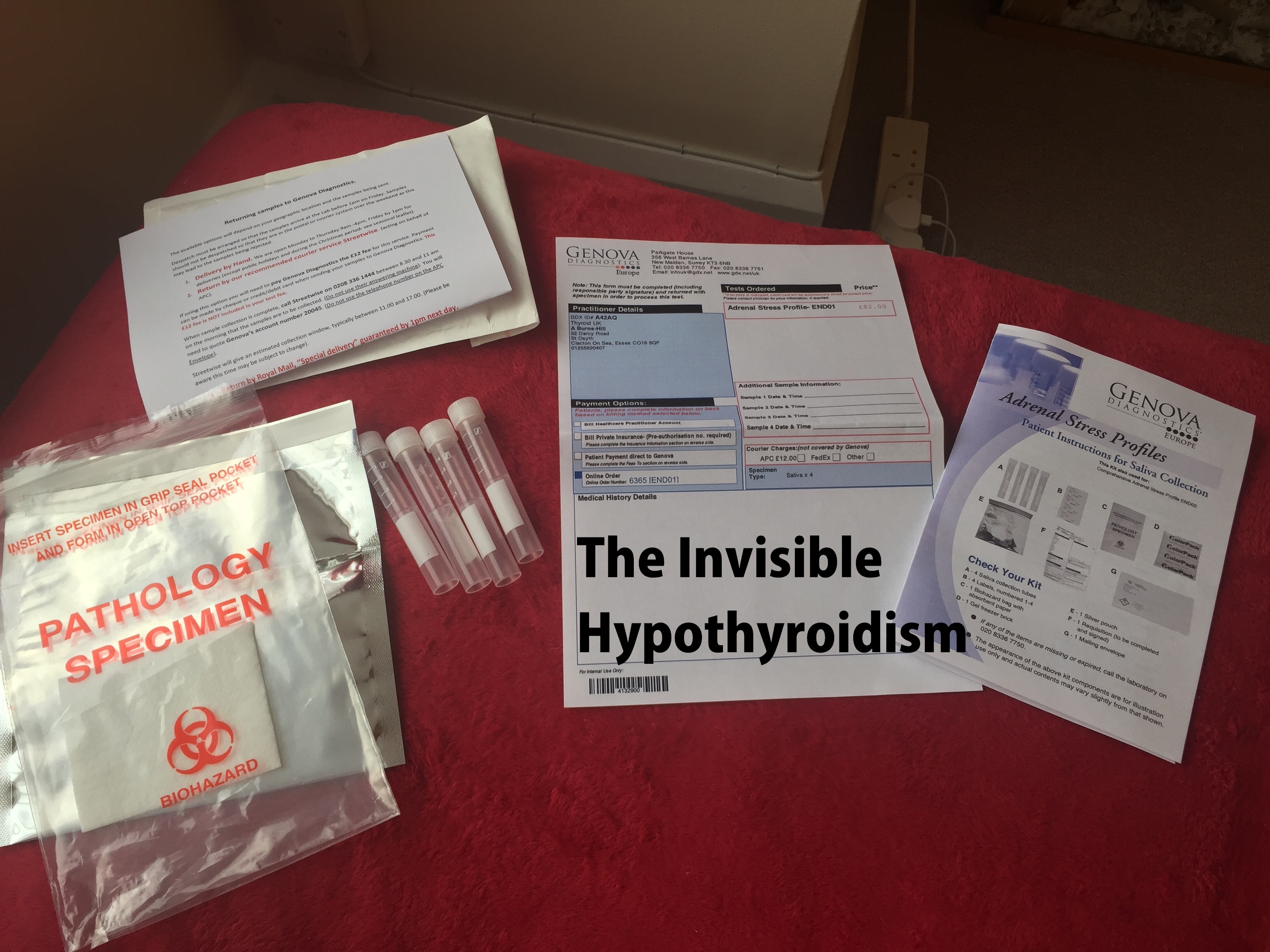 Do remember that you can keep up to date with my personal health journey via Instagram. My Instagram is updated with realtime updates and you'll be able to follow along as and when everything happens over there!
Read the next blog in this series. 
You can click on the hyperlinks in the above post to learn more and see references to information given.