Click here to listen to a reading of this blog:
Some of the questions you've likely wondered since being diagnosed with hypothyroidism and/or Hashimoto's:
My answer?
Do your research, absorb the information and decide what is best for you. Give things a go, work out what works and don't compare yourself to others. We're all different.
The amount of information out there can be overwhelming. Once you start digging in to thyroid research, books, articles and patient stories, you find this never-ending stream of information.
And while this can be great (it's what gets a lot of us better in fact), it can be confusing.
You can feel like unless you follow all advice given, that you'll never be well again.
Is This true? We're All Individual!
I share all sorts of information I find and learn about, on this blog, in my book and in my email newsletters, but it doesn't mean I necessarily adhere to it all myself, because we're all individual.
I share whatever I learn and what I think others will also benefit from knowing. What works for one, might not work for another.
I'll try most things, though.
NDT medication definitely saved my life, but for things like cutting out fluoride, when it's in my water supply, most bottled water, toothpastes, etc. even though it is a toxin that can affect thyroid hormone conversion, it's not something I've personally decided to take on. But I'm still feeling pretty darn good despite this. Could it be affecting me and I don't know? Sure. Could it affect me over time or in the future? Sure. But, to me, life is for living, too and there's a balance to be had.
If I worried too much and implemented every single recommended thing in every thyroid book, article, study, podcast and more, I'd be miserable. Not to mention the fact that it all contradicts each other. One source of information says to do X and another says absolute not to.
Whenever I consider a new lifestyle change that could help me, I start to weigh up whether the stress of managing all the things I'd be juggling is really worth how much benefit it gives me in the end. After all, if you're only ending up chronically stressed, this is only going to make your thyroid health worse anyway.
I am in brilliant thyroid health right now and I haven't implemented everything I've read. I've done a lot: I've gone gluten-free, I take the supplements I've checked my body needs, switched to NDT meds, maintain optimal thyroid levels, lowered my stress levels, eat fairly healthily, lowered my high cortisol etc. but I haven't done everything all the thyroid sources say I 'should'. And I still feel great. (Read all the things I've done in great detail, which has my Hashimoto's in remission, in my book.)
Why? Because we're all different.
Trial and error what works for you and helps you. Get the balance right. Give things a go. Listen to your body and trust yourself to know.  The information is out there, now it's up to you what you do with it.
Stress is a huge thing for me. I know I'm easily stressed which in turn causes extra adrenal and thyroid problems, so it's important for me to minimise stress where possible. I will try most things and implement anything that helps me, but within reason and balance.
It's up to you to read what is presented to you, and make up your own mind. Gain knowledge, gain power.
You can click on the hyperlinks in the above post to learn more and see references to information given.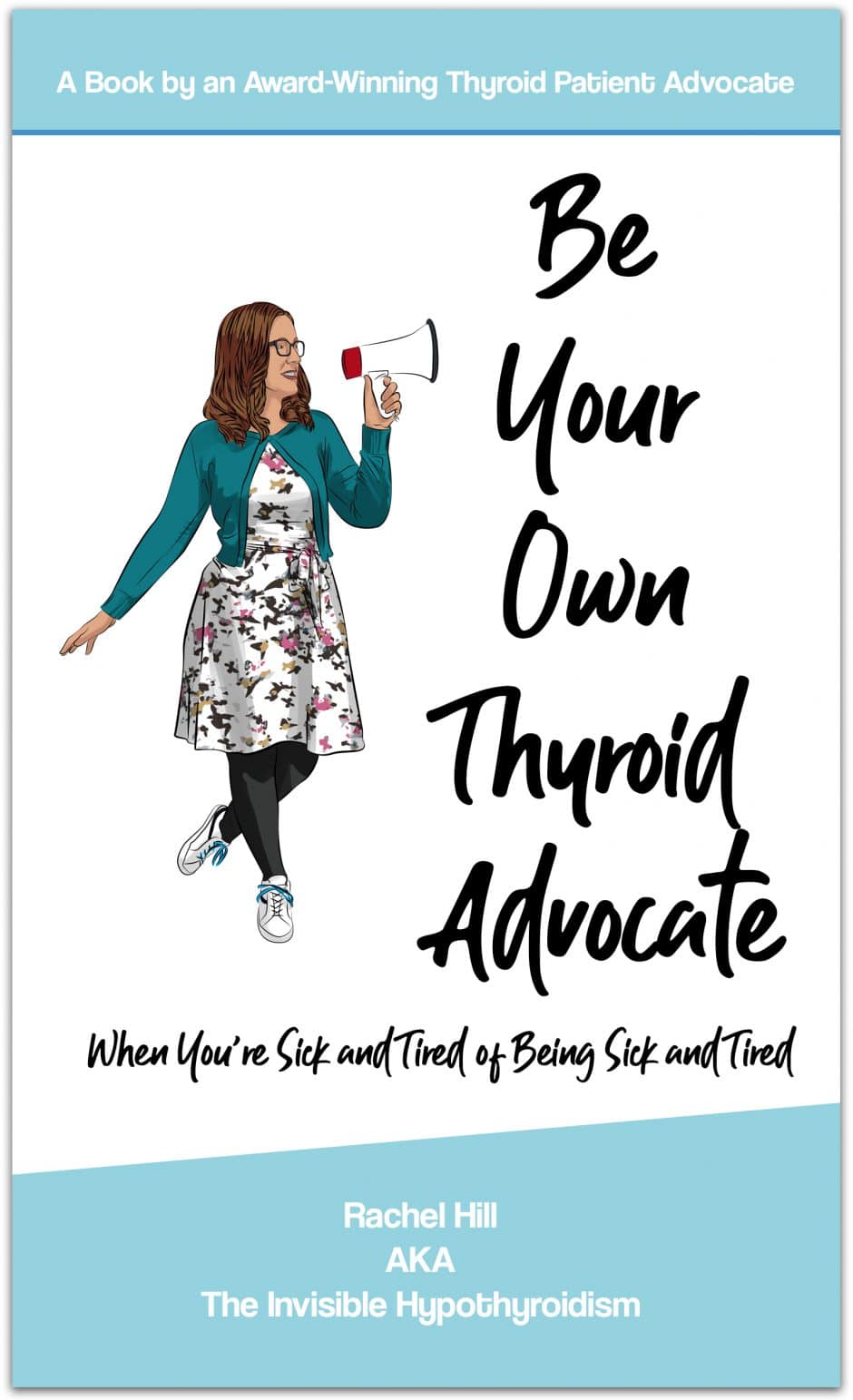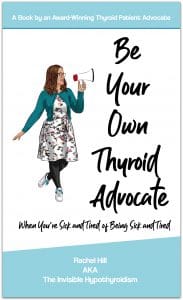 See also:
The book Be Your Own Thyroid Advocate: When You're Sick and Tired of Being Sick and Tired, which builds on this article in detail. Reclaim your thyroid healthy life.