This page may contain affiliate links, to find out more information, please read my Disclosure Statement. As an Amazon Associate I earn from qualifying purchases.
Rachel Hill, founder of TheInvisibleHypothyroidism.com, a multi-award winning thyroid patient advocacy and website, has one simple message:
Be Your Own Thyroid Advocate
And this forms the basis of her exciting first book: Be Your Own Thyroid Advocate: When You're Sick and Tired of Being Sick and Tired
An Amazon Top 10 Bestseller and #1 New Release.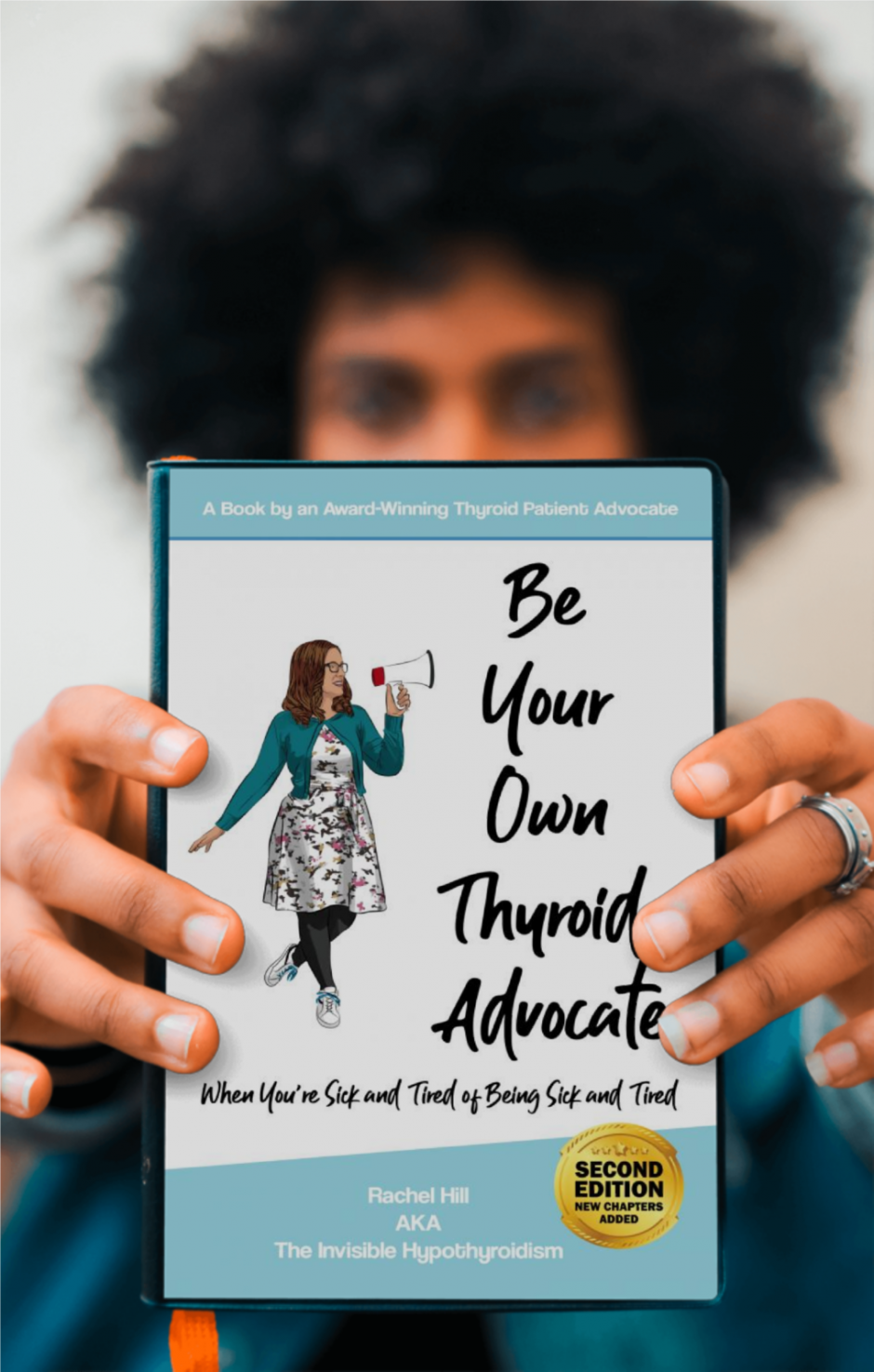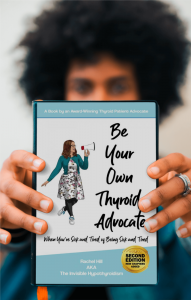 Join the many thousands of other people living with hypothyroidism and Hashimoto's worldwide who have benefitted from Rachel's work and writing. This handy book compiles all the information you need to begin advocating for your own health, in one place and in an easy to digest format. It is a great place to begin when learning to advocate for your own health. 
Included in this book:
A recounting of Rachel's personal journey back to good health with hypothyroidism and Hashimoto's that will have you saying 'I relate to this!'

The most important information Rachel has learnt along the way so that you can reclaim your health too.

Chapters on thyroid medication, blood tests, supplements, mental health and the other pieces of the puzzle you may not have thought about yet.

A chapter speaking to

the friends and family of someone with hypothyroidism

, including how they can support the thyroid patient in their life.

Motivational and uplifting passages to support you in your own journey.

Chapters on dealing with your diagnosis and remaining in work with hypothyroidism.

Rachel's favourite resources (websites, books and a list of awareness events).
As a thyroid patient who once experienced heavy fatigue and brain fog, Rachel knows firsthand what it's like to try and absorb heavy medical books. So she's created a book that is easy to understand and follow, using her popular and well known 'honest and authentic' style of writing to address why so many people remain unwell with hypothyroidism, even when on medication. It's not written like any other thyroid book.
This slideshow requires JavaScript.
You can get it on: