Click here to listen to a reading of this blog:
Exciting news, my book is finally here! New to learning about your thyroid health? Learn why it's important to be your own health advocate in my book now.
Available on Amazon
I've been a fan of The Awkward Yeti  comics for ages now, and in particular, the Heart and Brain series. He's done two comics so far on hypothyroidism, too. You can see them below.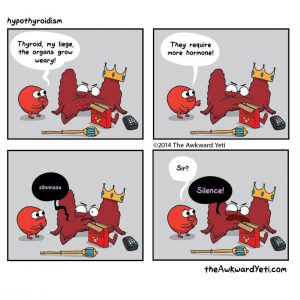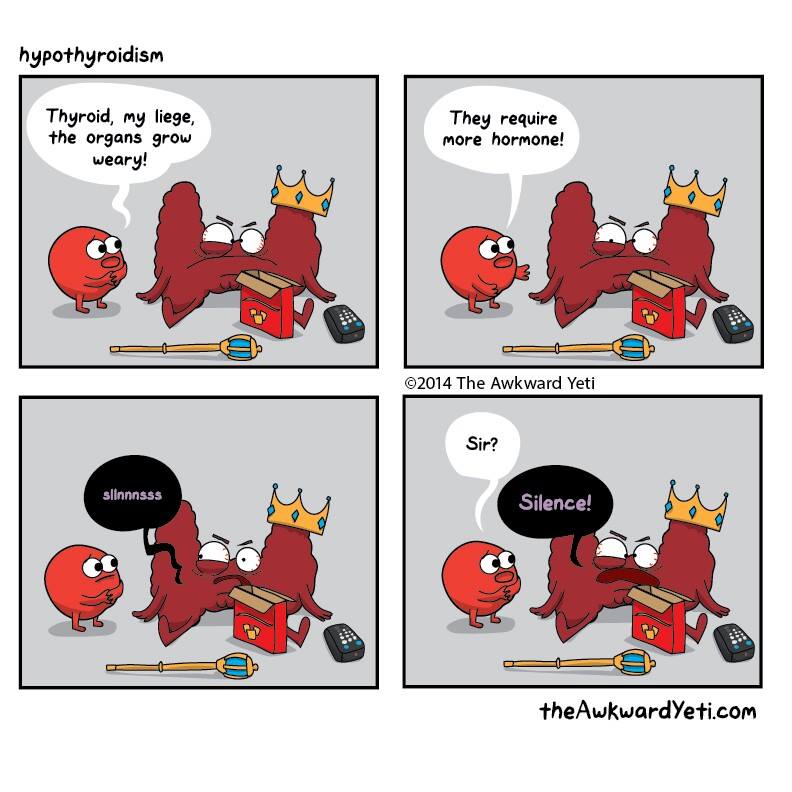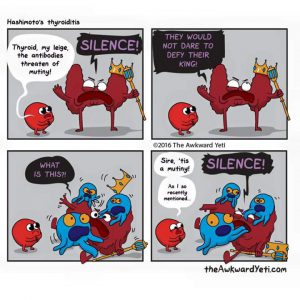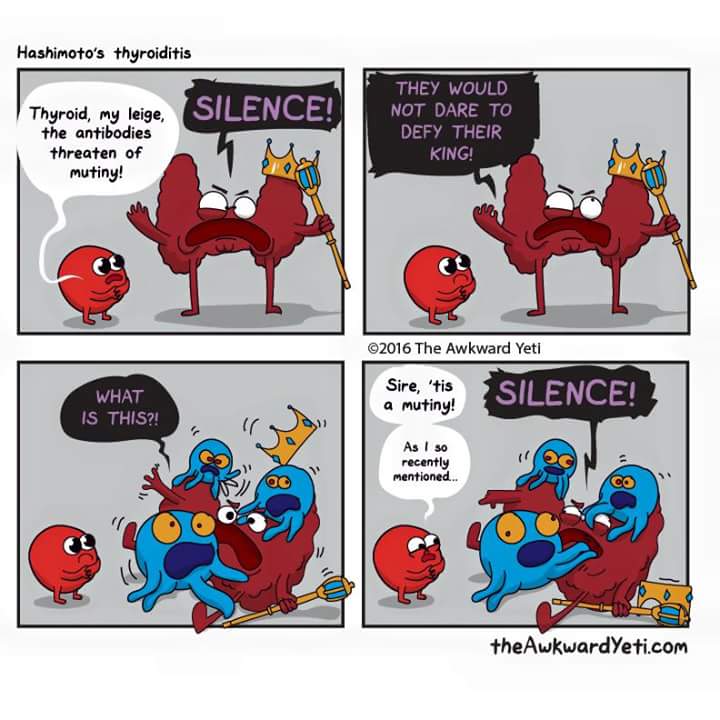 I was absolutely thrilled when he posted these, and three separate friends felt the need to post it to my Facebook timeline.. they know me too well!!
I'm very lucky to own a signed copy of the first one. You can order them through the artist's website, and they came pretty quickly, considering he's in the US and I'm in the UK; less than a week.
I love them. He captures it so well. Such a delicate topic for suffers but it really makes me smile.
What do you think?
---
Written by Rachel, The Invisible Hypothyroidism
Social
Community