Click here to listen to a reading of this blog:
I'm very excited to share that the American College of Thyroidology will be launching next month, for which I am a Board Member. It's a new role I've been working in for the last six months but can finally talk about now!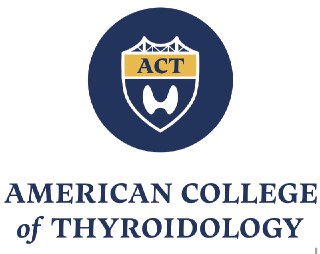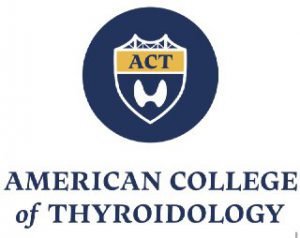 The American College of Thyroidology (ACT) believes that thyroid care needs to improve. Our mission is for people to have the chance to fully recover their health from thyroid conditions. Currently, this doesn't happen for a lot of people.
ACT believes that the best path to recovery from thyroid issues combines both conventional and lifestyle medicine in one unified approach.
ACT believes that personalised patient care should be driven by both scientific evidence and clinical experience.
ACT will educate and train the next generation of thyroid medical professionals to help us attain this mission.
As someone who has autoimmune hypothyroidism and felt let down by the medical world when my health was in pieces, combining conventional medicine with lifestyle medicine made all the difference. When I say 'lifestyle' I mean diet, exercise, managing stress levels and treating the body as a whole. (read more about this here)
I'm so excited to be involved in ensuring more doctors are thyroid literate and approach thyroid diseases with a holistic point of view. Our aim is to create a list of sorts, of thyroid literate doctors, so that thyroid patients can access a doctor they know will give them holistic, combined treatment for their thyroid condition.
You can find more information on ACT here.
I'm so excited to be a board member!
See my Instagram video on this announcement below.